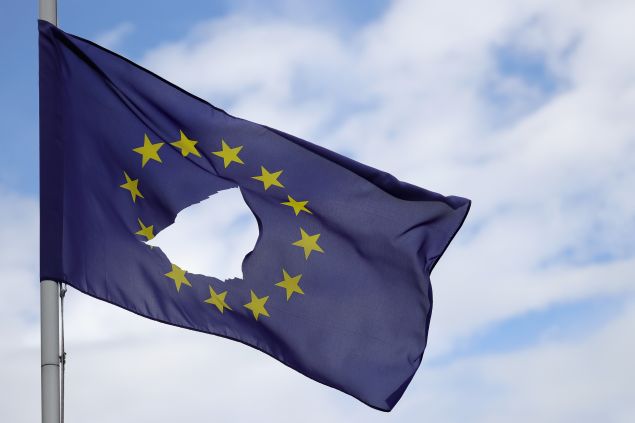 The Brexit "Remain" vote could definitely impact an increasingly global art world. Martin Bailey, writing for the Art Newspaper, explains how the historic referendum could impact an art world that relies heavily on European ties and projects that often cross borders. "The cultural sector is now so cosmopolitan that there is a strong commitment to internationalism and links with Europe, a sentiment which is strengthened by the fact that art has crossed borders for centuries. There is therefore a strong emotional commitment to being part of Europe," he wrote.
The art world takes to social media to respond to Brexit. Artists, galleries and museum officials took to Twitter and Instagram this morning, mostly to express anxiety and sadness over Britain's vote to leave the EU. Wolfgang Tillmans posted an image of the United Kingdom with the phrase "WE [HEART] EU" and curator Klaus Biesenbach posted a photo of Damien Hirst's sculpture of a sheep in formaldehyde with the message "BAD SAD NEWS——-away from the flock——————-divided-Britain left European Union – SAD BAD NEWS – TRUMP DUMP WORLD BEGINS."
London auctions continue as the British pound plummets. Overnight, the pound has dropped 8 percent against the dollar and the Euro is up 6 percent against the pound. Marion Maneker parses how this might impact the ongoing Impressionist and Modern art and Contemporary art sales currently happening in London, and postulated U.S. and European collectors will hold the upper hand.
But there's a bright side? British art dealers try and look forward to a future without EU regulations on trade. In a statement, the British Antique Dealers' Association explained that the EU's stance on Artist's Resale Rights has made business tough and hopes their market can be a "standard bearer" for a "new liberated and progressive approach."