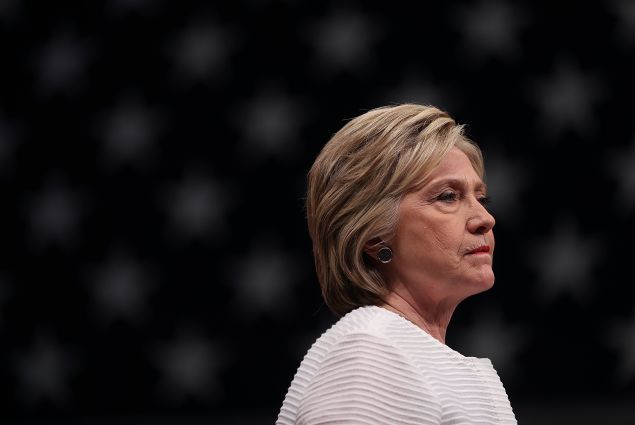 While the media buzzes with announcements of Hillary Clinton's "historic" nomination as the first female major party nominee, much of America is saying: "Who cares?"
Perhaps some of it has to do with President Obama's historic win in 2008. People are now used to the idea of non-white men being president. It's now just a matter of who wants to run rather than someone needing to break down some kind of barrier.
For Clinton specifically, she doesn't inspire the enthusiasm that Mr. Obama did in 2008, mainly because she's seen as part of the Democratic establishment rather than a fresh face. My God, she's been in the public eye for some 40 years, she's hardly a political outsider.
She's seen as just another politician – the same kind of politician who gives politicians bad names. She's corrupt, she's under FBI investigation, she's enriched herself and her family through public service and she's belittled women who accused her husband of rape while claiming to stand with accusers.
She hasn't been in the private sector since she was made a partner at the Rose Law Firm, conveniently after her husband became governor of Arkansas. Also convenient, the firm began bringing in big-name clients after she was brought on board.
She's too big to jail. She's Hillary Clinton and it's going to take an extreme act of courage on the part of the federal government to actually hold her accountable for what she's done.
Her current email scandal and FBI investigation make her unfit to be president, it's very possible that state secrets fell into the hands of hostile nations because she wanted "convenience." If a non-hacker who simply guessed her password was able to get into her emails, an advanced hacker would have had no problems. And this doesn't seem to bother her at all, aside from the toll it may take on her campaign.
The Clinton Foundation, which she and her family continue to use to enjoy fabulously wealthy lifestyles, accepted millions from foreign governments while Ms. Clinton was Secretary of State. She used her connections to get husband Bill lucrative speaking gigs in other countries as well. You can't tell me she's qualified for the presidency when she's so blatantly bought-and-paid-for.
But she won't be indicted for her emails, of course not. She's too big to jail. She's Hillary Clinton and it's going to take an extreme act of courage on the part of the federal government to actually hold her accountable for what she's done. I'll believe it when I see it.
Leading the charge of the "Who cares?" coalition are millennials, who don't see Ms. Clinton as the feminist hero the most ardent modern outrage feminists claim she is. She rode her husband's coattails to get where she was (we millennials were old enough to remember learning about her through President Bill Clinton, though I personally lived in Arkansas briefly while he was the governor), and doesn't have much more to her name than the titles she has been given due to her marriage.
She bought a house in New York (well, a wealthy family friend paid the mortgage on a house in New York) so she could run for Senate after her family left the White House. Her name and husband's influence helped win her the election. She ran for president in 2008 because of her name, lost, and was given the position of Secretary of State as a consolation prize, which she's now using as experience to run for president again.
Beyond all of this, she's just not a likeable candidate. People talk about presumptive Republican presidential nominee Donald Trump's "temperament" for president, but we're banned from talking about Ms. Clinton's for fear of being called a sexist. A new book from a former secret service officer claims Ms. Clinton had a "Jekyll and Hyde" personality and that Bill and White House staff were afraid of her.
Her campaign says the officer is just trying to cash in, but it's not the first time a former secret service officer described her as volatile. Maybe they're both lying, but Ms. Clinton has done plenty of provably bad things to make one believe it could be true.
Things like, calling her own supporters sexist, or getting testy with the press during her extremely rare press conferences.
Ms. Clinton may be the first female nominated for the presidency by a major political party, but she is not the female politician one should hope for.