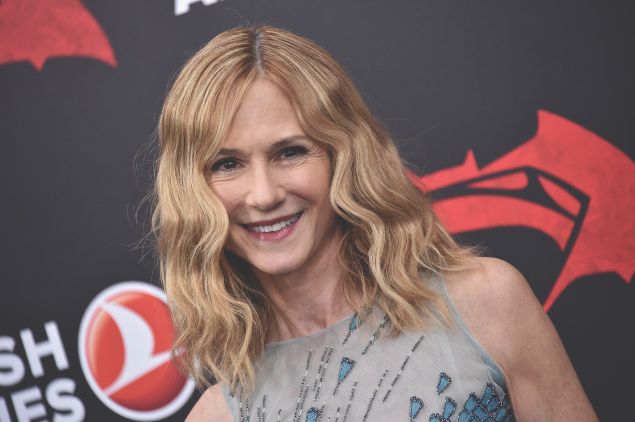 Academy Award-winning actress Holly Hunter really seems to have a thing for Greenwich Village.
Adorable co-ops in the neighborhood, that is, and now anyone who can dole out $14,750 a month can live just as Hunter did—well, just as she did before 2005.
Before Hunter purchased that gorgeous, 3,000-square-foot pad at celeb-beloved 43 Fifth Avenue from Julia Roberts (who also has a love for Greenwich Village) in 2005, she resided in this three-bedroom, two-bathroom abode at 21 East 11th Street.
The actress sold the 1,733-square-foot co-op to Dan Weatherill Barber in 2005—she had no need for it since she was, after all, heading over to the perhaps fancier digs at 43 Fifth, which she then proceeded to sell for $7.6 million in 2014.
But now, Barber has listed the rather lovely apartment at 21 East 11th as a rental, with Douglas Elliman (DOUG) brokers Abigail Agranat, Andrew Darwin, Yuval Agranat-Getz. The unit, which is located on the second floor of a 25-foot-wide townhouse, has high ceilings and lots of originals details, per the listing, as well custom wood shutters and interiors doors and two fireplaces–only one is actually functional, while the other apparently serves purely decorative purposes.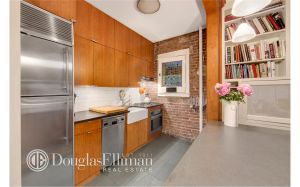 The unit also has lots of exposed brick and built in bookshelves, per the listing photos, as well as an open kitchen and separate dining and living rooms. And okay, sure, it might not have quite the pedigree of 43 Fifth–after all, it's rather hard to compete with the place that Marlon Brando and Julia Roberts once called home, and which also once served as the backdrop of a Woody Allen movie (Small Time Crooks, in case you were wondering). It does, however, have it's own private shaded terrace–sounds far more useful than a movie backdrop, anyway!