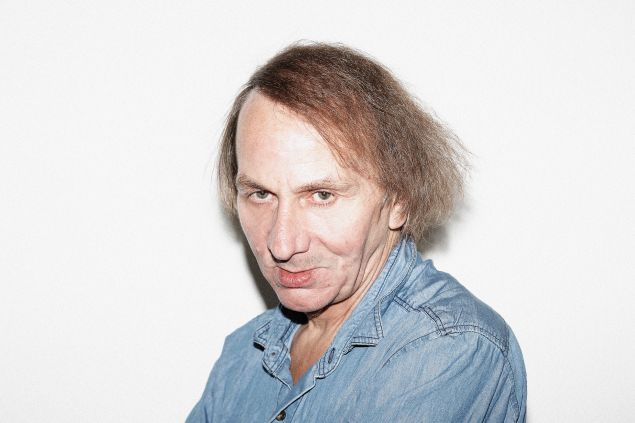 Novelist Michel Houellebecq's Paris show features a smoking room. The French author has a dedicated room for fellow smokers at his photography exhibition at the Palais de Tokyo, and it features a jukebox with musical covers of his poems and a bar.
German Jewish group outraged over sale of Nazi memorabilia. Germany's Central Council of Jews calls an upcoming sale at Hermann Historica "disgusting." The auction features Hermann Göring's underwear and his container for cyanide, which he eventually used to commit suicide in 1946. The country's law doesn't prohibit buying or owning Nazi artifacts.
England's first trade union for artists gets certification. The Artists's Union England (AUE) was given its official "certificate of independence" this week.
Adrien Brody is Art Basel's man-about-town. The Academy Award winner stood in for Hollywood's most frequent fairgoer, Leonardo DiCaprio, at this week's Art Basel, making appearances at the Grand Hotel Trois Rois, the Messplatz and a dinner hosted by Pace Gallery's Marc Glimcher. We still miss seeing Leo on the fair floor though.
YBA Michael Landy steals the show at Art Basel. The British artist's exhibition at the Tinguely Museum has been a big hit this week, and features an artwork called the Credit Card Destroying Machine, which does exactly as the title suggests. However, committing plastic to the machine is probably no big deal for Basel regulars, since it doesn't do any more damage to your bank account than throwing down cash at the fair.
Veteran art dealer bemoans the death of Basel's "old boys' club." Robert Landau, who has shown at Art Basel for 25 years, discusses how much the fair has changed with the Financial Times. "In the beginning it was an old boys' club," he said. "There was a sense of intimacy and trust. It has become much more about business and money. Rising waters have lifted all boats and attracted a new class of buyers." Not sure anyone is going to vote for reinstating the old boys' club these days.