The search for the perfect summer dress, also known as the LWD (Little White Dress), is somewhat similar to the search for the perfect bottle of rosé: it has to suit your taste, fit just right, and be suitable for all different types of occasions.
In New York, the LWD is the lighthearted, carefree younger sister of the LBD (Little Black Dress), which reigns supreme for most months of the year. The LWD can be worn to the office, to brunch on the weekend, during days in the park, or long weekends at the beach. It's versatile, party-ready, and finding the right one can be really, really hard.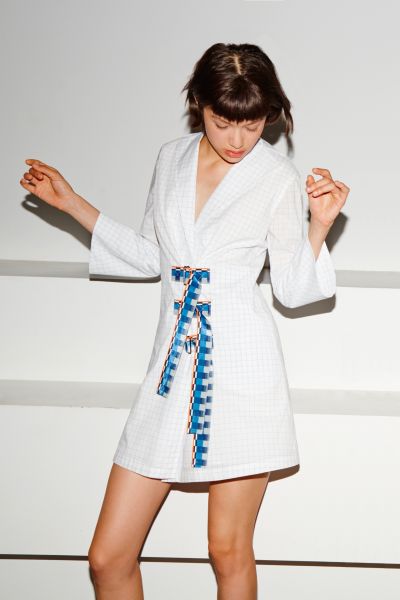 For this impassioned and fashion-obsessed writer, the search for the LWD of 2016 began with research. I created Pinterest boards of models and It-girls flouncing through the streets in their LWD's looking carefree and perfectly tailored. There were different boards for shirt dresses, lace dresses, maxi dresses and shift dresses. Boards for dresses with sleeves, nipped in waists and full skirts, and dresses with different necks and lengths. Once I had decided on a style (sleeveless, with a rounded neck and slightly flared skirt, nipped in a little at the waist, collar optional), my focus shifted to fabrication. I spotted a slender girl in a café wearing an eyelet lace dress with a thin black band of ribbon as a belt and the much-loved Stella McCartney platform brogues and fell in love. Was lace the answer? But, what kind of lace? And what about cotton? Linen? I decided the fabrication would choose itself.
As you can guess, I like to research. And plan. I'm what you call a careful shopper. Those 50+ slideshows you see detailing the "Must-Have Dresses for Summer!" were made for me. I trawl Instagram looking for inspiration (in case you also need an off-the-shoulder top, Caroline Constas makes the best ones. And as Insta-proof, girls like stylist and editor Pandora Sykes and Man Repeller's Leandra Medine love them too). Second to inspirational research is shopping research. From Net-a-Porter to Zara, there's a LWD option for everything.
Take Misha Nonoo's signature, cotton shirtdresses, which she refreshes each season, or new label Self Portrait's deliciously feminine flared lace dresses. After hours of the hunt (which, let's be honest, is just as thrilling as finally acquiring the dress), I decided on a deceptively simple slip dress by Organic by John Patrick.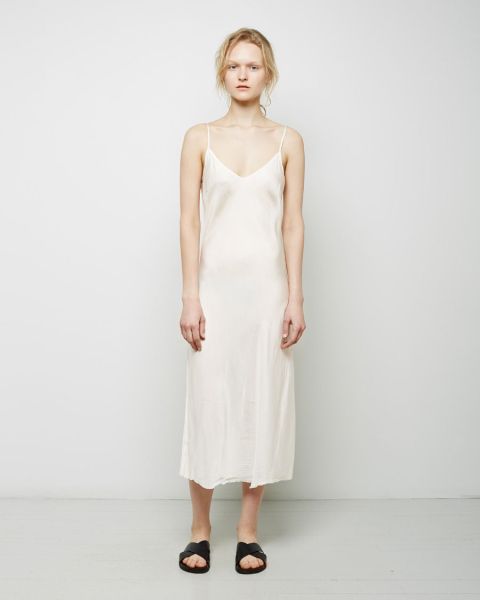 Not what I had in mind, but hey, sometimes impulsive fashion desire overcomes the best intentions. As with the best recommendations, this came word of mouth from a dear friend, Kai Avent deLeon, the owner of Bed-Stuy boutique Sincerely Tommy. Created from 100 percent organic silk with a raw edge, it's the perfect summer slip dress. It's ideal for work, when worn with a t-shirt underneath and low, block heels; at night with strappy sandals and dangly earrings; and on the weekend with sneakers. And if you're too tired to even take it off, a chic pajama option.