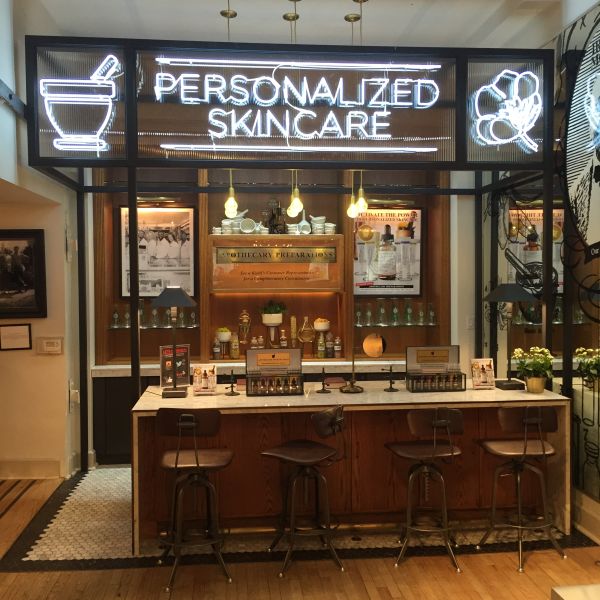 In today's day and age, one can order up custom shoes, lingerie, leggings and even mascara, so shouldn't the potions we rub on our faces be equally personal? After all, one size does not fit all, especially when it comes to pore size, genetic disposition to wrinkles and oily versus dry skin.
Back in March 2016, Business of Fashion raised the question whether made-to-measure makeup brands could stay afloat in the over saturated beauty market. The article singled out MatchCo, a startup that offer foundation that matches skintone flawlessly and Bite, a company that allows women to design a lipstick hue of their own. But it boiled down to one major thread: the success of these customizable makeup labels relies on the millennial consumer.
However, a focus on personalized skincare has a broader target consumer, albeit one that skews a bit older than millennials. It looks to lure in the women who can single out what their skin needs, whether that knowledge comes from a trained sales associate or a facialist.
"First and most importantly, skincare has always been incredibly personal," confirmed Chris Salgardo, president of Kiehl's USA. "Everyone's needs and chemistry are different, so what works for one person might not work for you. When shopping for skincare, customizable or otherwise, it's crucial to find formulas that fit your own personal skin concerns, preferences, and even your lifestyle."
In line with that mentality, Kiehl's is slowly rolling out Apothecary Preparations, a customized and concentrated formula that returns the storied brand to its roots.
For now, the experience is only available at the brand's New York flagship, where Kiehl's Customer Representatives (KCRs) are armed with a skin atlas. The hefty book, filled with pictures of skin types in a variety of tones, helps discern which skin concerns are most important to the customer. "With the help of a KCR, the customer examines her own skin in a mirror and then uses the atlas to identify her own skin's concerns against a series of photographs, ranking five concerns—lines and wrinkles, skin tone, texture, pore, and visible redness—on a scale of 1 to 4," Salgardo explained to the Observer.
Once two main concerns are singled out–from the laundry list of redness, wrinkles, rough texture, large pores and dullness–customers receive two different Targeted Complex vials and a Skin Strengthening Concentrate. The three ingredients come packaged separately and the customers must mix their concoction at home. From the mixing date, the custom concoction will stay fresh for six months; when it's time for a refill, a quick reference to the Strengthening Complex will provide all the necessary information.
"When the whole world is going hands-off and digital, this is a hands-on, educational experience that fully involves the customer. Each person comes into the store, and works with a KCR to examine and learn about their own skin. It's all very tactile and engaging," said Mr. Salgardo.
On the other hand, Odacité is a skincare brand that wants to put the personalization process entirely into the hands of their customers and keeps it mostly on the digital side of things.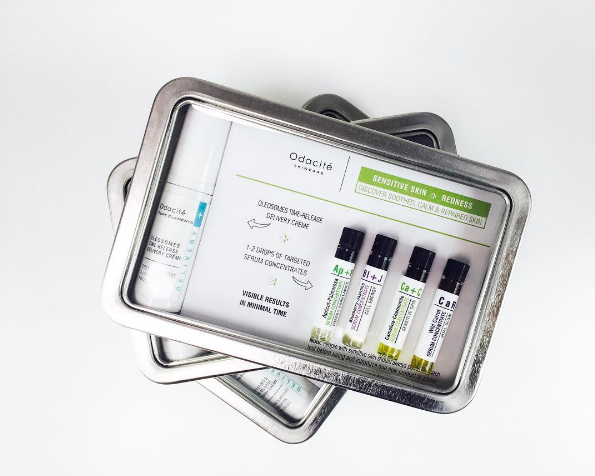 The brand was started by Valerie Grandury, following her diagnosis with breast cancer. While removing various carcinogens and toxins from her life, she realized that she still wanted to be able to indulge in luxe skincare that actually works. The result was the creation of an organic California brand with a French attitude towards skincare.
Odacité offers 18 different serums, each of which targets a specific issue such as fragile capillaries, sensitive skin, clogged pores, deep wrinkles and so on. All customers need to do is select the issues they want to focus on and order the serum that best aligns with that issue. While the brand recommends adding 2-3 drops of serum to the Odacité Oleosomes Time Release Cream, the concoctions were made to be mixed with any moisturizer on the market and still be effective. However, there is an advantage towards using their specially formulated cream.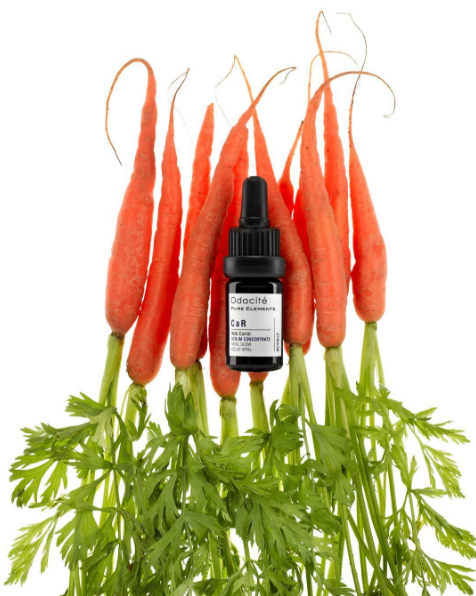 "Oleosomes, which have been very popular in France, are a reservoir of nutrients naturally present in seeds that allow the seed to grow into a full tree. They melt upon contact with the skin for an ongoing delivery of actives and hydration," Grandury told us, via email.
The beauty guru shared that the Bl+C Pimple serum and Ac+R Youthful glow are the brand's best sellers. And actually, she recommends using more than one serum at once.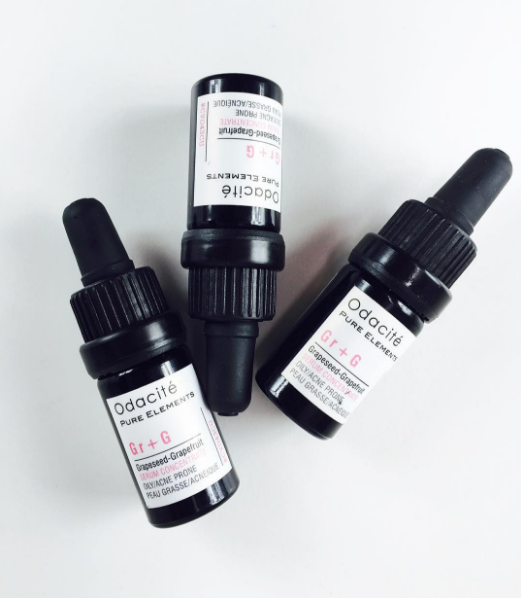 "Your skin is affected by factors like weather, pollution, hormones, stress, diet and sleep patterns, which can often create different skin issues," Grandury said. "Start by picking two serums that address your main skin concerns. After that, you can build up to additional serums if you need to address another skin condition. By alternating serums, you also feed your skin with different actives, making sure you are answering the specific needs of your skin every single day."