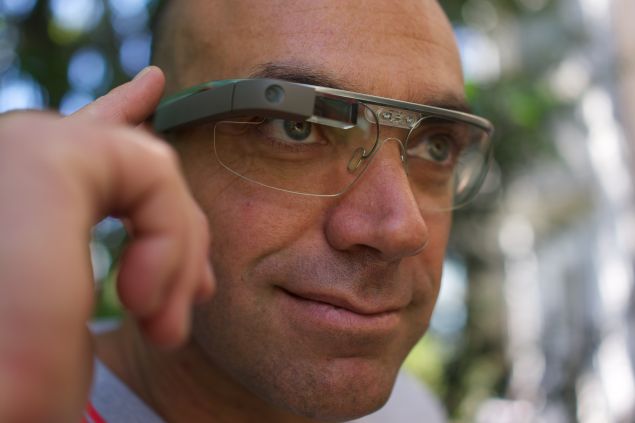 When Jonah Berger, a marketing professor who studies consumer behavior at the Wharton School of the University of Pennsylvania, visited a lawyer friend in Washington, D.C., the attorney noted that every D.C. lawyer drove a BMW. Berger then pointed out that since his friend also drove a BMW, in a way he was implicating himself.
"His response was 'Everyone else drives a gray one, but I drive a blue one,'" Berger told the Observer.
This distinction convinced Berger that social interactions have a sizable impact on human decision making.
"Influence is not just one dimensional," Berger, whose book Invisible Influences: The Hidden Forces that Shape Behavior was receently published, said. "We're not just similar and different, we're both at the same time."
This idea formed the basis for Berger's book. He contends that "other people's behavior has a huge influence on everything we do," from the bands we listen to to the politicians we vote for. But he also argues that in the end we have control over our own decision making, and can choose whether to conform to these influences or diverge from them.
Berger noted that in many circles, "influence" is a dirty word.
"It makes us think of manipulation and 'if Timmy jumped off a bridge, would you follow him,'" he said.
But Berger contends that influence can be a positive force, even for something seemingly trivial like online restaurant reviews.
"Other people provide a huge amount of information," he said. "They're a tool, and when used correctly they can help us."
The "correct use" aspect is crucial—sometimes people try too hard to be different and end up not reaping any benefits. As an example, Berger pointed to the first group of people to get their hands on Google Glass, who discovered that the expensive toy was "a solution in search of a problem,"
"You have to mix similarity and difference to be optimally distinct," Berger said.
There are several factors at play in this distinction. Berger argues that people identify themselves through the products they buy, a phenomenon he calls "identity relevance."
"We don't just buy things for what they do, we buy them for what they mean or signal about us," Berger said.
Trouble arises, however, when products send a different signal than the designer intended. For example, Jersey Shore star Mike "The Situation" Sorrentino often wore Abercrombie & Fitch clothing on air. The company, however, did not want its products associated with "Guidos" partying and getting drunk, so it actually offered to pay Sorrentino to stop wearing its clothes.
"Companies don't control the meaning," Berger explained. "Different sets of people communicate something different."
Another one of Berger's principles, "moderate similarity," proposes that societal events cause people to do things differently— but not too differently.
In the aftermath of Hurricane Katrina, this phenomenon played itself out in hospital delivery rooms—while the use of "Katrina" as a baby name decreased by 40 percent because it was correlated with a natural disaster, names like "Kim" and "Katie" became more common since parents had been hearing the "K" sound on the news for so long.
"The exact name is not popular, so they pick something similar but different," Berger said.
Societal pressure (in this case from fans) can also be a powerful motivating force in sports. Berger and his team analyzed thousands of NBA games, and noted that teams down by one point at halftime usually ended up winning the game.
"When they were a little bit behind but victory was so close they could taste it, they were more likely to win," he said."Harnessing that energy is a great way to get people to take action."
All these examples show that society has a critical impact on almost every aspect of an individual's life, according to Berger.
"Influence is around us all the time," he said. "Ninety-nine percent of our decisions are influenced by others, and we don't realize that. We need to take advantage of the upsides and avoid the downsides."