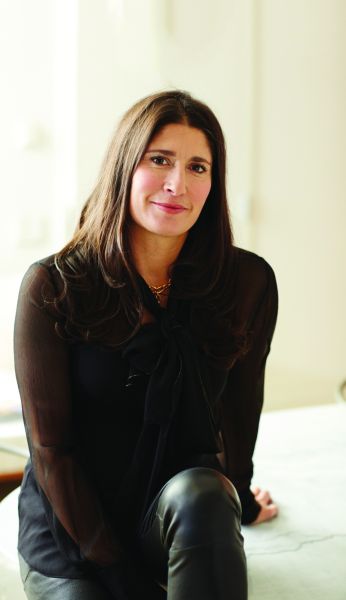 With the onset of summer comes the desire to jet off. While ramming one more thing into your carry-on, it may be comforting to know that even seasoned traveler Pilar Guzmán finds stuffing a suitcase to be a laborious task. By sticking to tried and trusted favorites, the job is easily done.
Round or flat? I am a folder, not a roller. But for variety, I pack thin, silky shirts and they have to sit flat. So, sometimes I'm a tissue user, too.
When you're embarking on a trip, what are the first three things you throw in your suitcase? I only ever take a carry-on, first of all. Even if I'm going to Asia, which makes shoe packing a bit of a challenge. We could start with shoes: Always a pair of flats, always a pair of sandals and always a heel.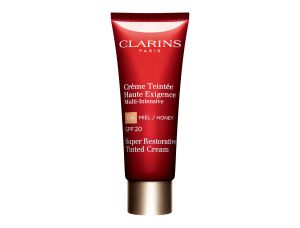 How do you approach cosmetics for a carry-on? I really care about moisturizer, because I'm a very minimal makeup person. I use this very heavy moisturizer from Josie Maran, called Argan Daily Moisturizer, with SPF 47. I also pack La Roche-Posay Anthelios 50 Mineral sunscreen, floss, a toothbrush and Clarins Super Restorative Tinted Cream to hide the jet-lag/exhaustion sins. I don't do anything heavy hair or beauty-wise but I do travel with a dry shampoo, the small one from Klorane.
What's the one item you always travel with? I have a wonderful shawl that I got in Jaipur. It's a cashmere pashmina that functions as a blanket and a scarf. It's also super neutral, so it works with almost anything.
And the one thing you never travel with? I've abandoned my running shoes because they take up too much room. I have a new exercise regimen that is not running, but squats, push-ups, lunges and other stuff I can do in my room.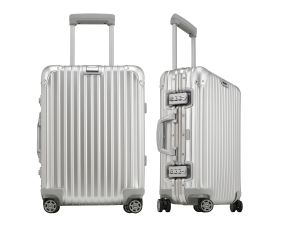 And what type of luggage do you stuff all of this into? I had this Mandarina Duck warhorse for like 150 years, but I just got a Rimowa Topas Cabin Multiwheel and it's my greatest love affair. It's so smooth you could steer it with your pinky and so indestructible that you could drop it off the side of a building. I also have Bally's Masina tote that I carry my laptop in. I carry the smallest laptop and the biggest phone, therefore no iPad.
Do you have a travel uniform? I'm actually wearing it right now! I have a pair of dark Frame jeans that are super-stretchy, but hold their shape. I'm wearing red Chanel flats because I like to have a tiny bit of color but otherwise keep it neutral with a Brook's Brothers crisp white shirt. Even if I'm just checking into a hotel, I'm usually shaking hands with a GM, so a shirt with a collar feels a little more presentable.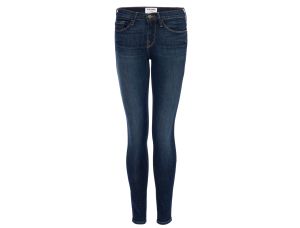 Do you have any specific requests you put in before arriving at a hotel? No, because it's part of my job. If the room I'm given is truly terrible, I'll ask to change, but you don't want to be that pain in the ass. I have to see what's real and where they actually put people. Although, it does always amaze me when I get the room facing a construction site on the first floor, away from the ocean.
What travel plans do you have in the works for this summer? I'm going to Hong Kong and probably Zambia and Dubai. I'm still sort of figuring it out, but I might also do a trip to Japan.
What are the summer staples you'll be packing? I always look for Tomas Maier swimwear and I love bikinis or swimsuits. When I was in Sicily summers ago, I found this beautiful Laura Urbinati swimsuit, which you can't find here. For cover-ups, I love Anya Hindmarch, Nili Lotan and Ulla Johnson. I'm always changing sunglasses; right now I'm into these oversized Céline sunglasses.
Who is your favorite travel companion? Lately, it's been my kids. They are 9 and 12. I took Henry on a 10-day trip from Madrid to Gascony. And my little one, Willem, I took to Africa last year. If you start them young, you can create wonderful travelers.
What are some of your must-visit shops around the world? I still love the store Merci in Paris, even though it's been there forever. Grange Hall in Dallas is a new favorite of mine, but I also love Ann Mashburn in Atlanta, the House of Waris in the Gritti Palace in Venice, Italy, and Bungalow 8 in Mumbai.
What about restaurants? The last two times I was in L.A., I Ubered directly to Gjelina in Venice. I love to try new places too. There's a restaurant in the Brera in Milan called Rovello 18 and it's my new go-to.