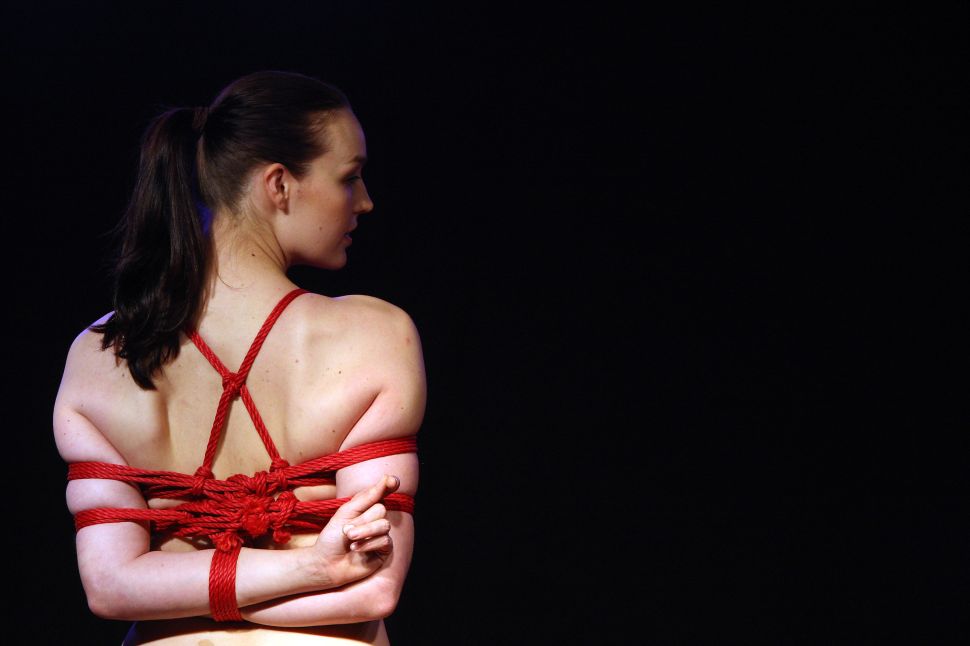 Sex online isn't safe. Your computer can catch something.
In the last Global Transparency Report from Google, the company assessed the top 100 Alexa sites on whether or not each one's administrators had implemented HTTPS, which secures the connection between website and visitor. Two categories of the most popular sites still haven't upgraded to secure connections: news/media and adult content sites. We know what the holdup is for media: it's the ad networks. Many third-party ads aren't served securely. To find out what's up with securing mature connections, we reached out to some prominent purveyors of explicit entertainment for their insights on why this part of the internet isn't there yet, either.
HTTPS permits an internet user to know that they are actually communicating with the website they intended to, that no one has hijacked their connection to feed them fake content or malware (for example, the so-called Great Cannon of China). Users can tell if a site is secure in most browsers because a little padlock will appear next to the URL. Failing that, it will begin with "https://"
"If you are visiting pages in an unencrypted manner, it's very easy to track you and serve you malware," Joe Hall, chief technologist at the Center for Democracy and Technology, told the Observer in a phone call. "There's a huge integrity element, in terms of making sure the thing sent to you wasn't changed in transit."
So do adult sites want to button up?
"Internally it has been a topic," Adam Grayson, the chief financial officer at Evil Angel, an adult film distributor, told the Observer in a phone call. We spoke to Grayson about his company's use of TopTal, for software engineering services. "I have no other explanation other than it's really busy. We just haven't gotten there."
Evil Angel sites offer subscriptions, and the payments pages are secure. The rest of the site is not yet, however. It's also not a top 100 site. Many of the adult sites on that list are owned or run by a company called MindGeek, such as YouPorn, RedTube and Pornhub.
Corey Price, vice-president for operations at Pornhub drew a parallel between online porn and news media in an email to the Observer. He wrote, "The hold up is the same issue as your industry: third-party ads and networks, as we are both ad supported platforms we face similar challenges. We are working on delivering a HTTPS version and already have one of our sites in HTTPS."
The company has moved ThumbZilla onto a secure connection. Price also confirmed that Pornhub Premium should move onto a secure connection next.
Pornhub uses TrafficJunky for its ads, but the company did not respond to a request for comment.
Pornhub works the kinks out of its bug bounty program
"We'd like to see all the top 100 Alexa sites encrypted," CDT's Hall said. Last fall, the Internet Advertising Bureau started pushing online ad providers to go secure with its LEAN initiative. Google AdWords announced a major effort to secure all its ads last year as well.
Among major media sites, The Washington Post is secure. BuzzFeed announced that it had gone secure in May (the site had an easier time dealing with the ads on its site, since it focuses on native advertising).
Some other Top 100 adult websites do offer secure connections, such as Chaturbate and Bongacams. These are both cam sites, which earn revenue by providing premium features to users and facilitating users tipping performers (which may mean that third party content is less of an issue).
Users should be sure to intentionally visit secure versions of sites. The Electronic Frontier Foundation promotes an add-on called HTTPS Everywhere for multiple browsers that forces clients to opt for secure connections.
Be careful out there. Don't get something nasty on your hard drive.