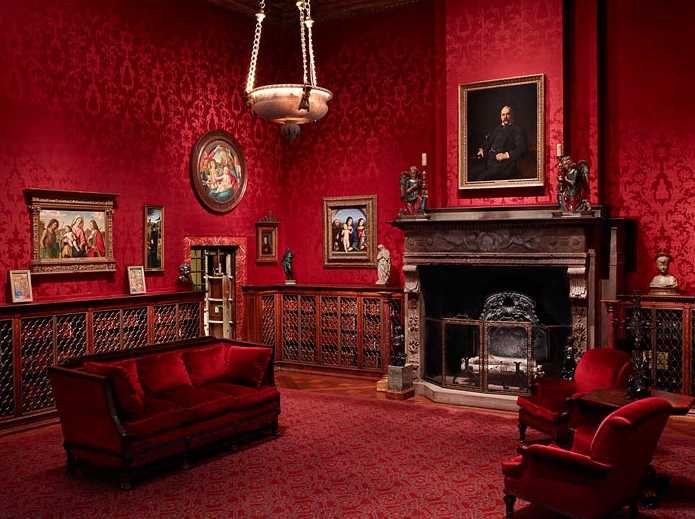 American financier and banker John Pierpont (J.P.) Morgan possessed a profound appreciation for the arts and, with his vast resources, became an avid collector of books, paintings and prints, photography, historical manuscripts and printed music–all forms of art.
The Morgan Library & Museum in New York City is home to much of his collection. If you've not been, go. I'm in love with the interior design of his study–the rich color (red), the luxurious furniture, rugs and wallpaper, the artwork, and especially the period details. This room has remained untouched for decades, and really encapsulates an interesting period in New York City history.
This post is from Observer Short List—an email of three favorite things from people you want to know. Sign up to receive OSL here.