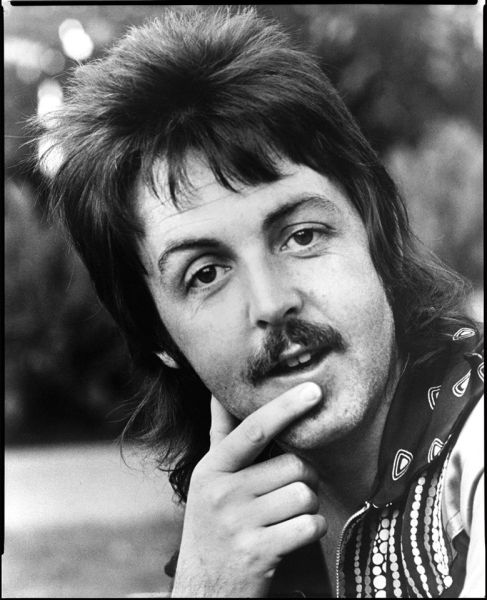 The concept of "dad rock" has been around for quite some time now, but lately it's been used ad nauseam to lump together the music tastes of anyone who isn't a millennial or younger.
On Father's Day, Pitchfork TV produced a brilliant three-minute short entitled A Brief History of Dad Rock that really drives the point of the term and its usage home.
"Originally the derisive term was basically just classic rock," explains narrator Jesse Jarnow. "But [dad rock] saw a resurgence in the mid-to-late aughts as a dig against indie rockers who pushed past their youthful prime and continued to make music well into their 30s and, God forbid, 40s."
The short goes on to explain how the idea of "dad rock" has now bled into the younger generations as well to include those of us who graduated from high school in the 1990s and early 2000s, citing the likes of Neutral Milk Hotel, Wilco, Bon Iver and even Mac DeMarco as extensions of the square root of the term, which initially derived from the appreciation of such acts as Steely Dan, Dire Straits and Eric Clapton's solo material.
Music has always been music to me, regardless of what generation spawned it.
So now you have five decades worth of acts who have been piled together under this godforsaken handle to even further polarize the generations despite the fact that bands like The Grateful Dead, Paul Simon and The Beatles (especially the solo works of George Harrison and Paul McCartney) are as popular as ever among the demographic who habitually use the term "dad rock."
In May, the 4AD label released a five-disc tribute album to the Dead in conjunction with the Red Hot Organization that features a grab bag of artists who straddle the line between nowhere near "dad rock" (Courtney Barnett, Perfume Genius, Anohni, Marijuana Deathsquads, Fucked Up, Tim Hecker) and those on the tail end of the spectrum (The War On Drugs, Kurt Vile, Phosphorescent, Real Estate, Mumford & Sons, Stephen Malkmus & The Jicks) along with several artists whose music has never nor ever be will be pinned down by such a superfluous catchphrase (Ira Kaplan, Lee Ranaldo, Vijay Iyer, Bela Fleck, The Flaming Lips, Orchestra Baobab).
But here's the thing, I'm a dad, and with the exception of Mumford & Sons (who I absolutely loathe), I listen to all of those aforementioned featured acts whether they are covering the Grateful Dead or not.
At any given moment in my car you might catch me listening to Drake's Views or Clapton's August or the new Deftones record, it all depends on where my head is at while I'm in the moment. Music has always been music to me, regardless of what generation from which it spawned. If it hits me in the head and the heart simultaneously, it stays in the collection.
I had the taste of a 45-year-old when I was a high school freshman. My cassette rotation in my Walkman at the time consisted of Elvis Costello's Spike, Lou Reed's New York and the Rolling Stones' Steel Wheels. I could say I was listening to Sonic Youth and Big Daddy Kane and the Dead Milkmen back then, but then I'd be lying to you.
I've been an AOR kid my entire life. But now, at the cusp of 43, my listening behavior continues to veer further and further into the deep chasms of classical and jazz while at the same time I find myself listening to more Top 40 pop than I have since the 1980s. Speaking of which, I've been revisiting some of my old friends from the early days of MTV as well like Spandau Ballet, OMD and Tears for Fears, shit, even Wham!
True, I listen to music for a living and might have more exposure to the new sounds of now than the guy in a NY Jets jersey picking up his kid from school the same time as me. But even if I never went into music journalism to begin with and chose to become strictly an Occupational Therapy Assistant (which I am going to school for), I'd still have been digging in dusty record bins and checking Pitchfork for those BNM-rated titles. Chances are the new album from The 1975 would still be at the top of my year-end list by Christmastime, because the way they managed to squeeze in King Crimson-esque angularity into One Direction-style teen pop is just mind-blowing to me.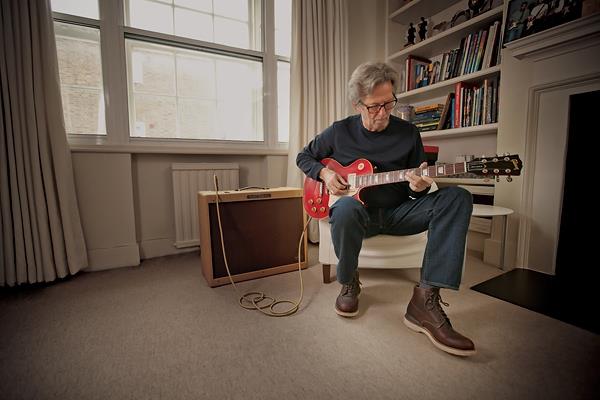 What I'm saying is a small portion of my paycheck would've gone to my local record shop or Amazon regardless of whether I was in the music industry or suffering through an office job at some insurance company. So yes, I take issue with the term "dad rock," because it doesn't apply to guys like me. And there are quite a number of us out there.
Look, I get it. I know why the term "dad rock" exists. As a father, having to interact with other dads in social settings like kids' birthday parties and school shindigs the topic of music is indeed an easy icebreaker.
And if you have the likes of Genesis or The Who or Steely Dan or Dire Straits or Clapton within earshot of your immediate kicks it makes the niceties even nicer to endure. That is, of course, they listen to some strict off-limits bullshit like Nickelback or the Dave Matthews Band. But the term itself is just obnoxious, something created by some corporate brander to drive an even wider wedge between the generations when all the signs in the universe are pointing for everyone to come together.
If listening to old rock music makes you a "dad," then I've been fatherhood material since well before I was biologically capable of bearing my own children.
Oddly enough, when going through the first half of 2016's haul of new titles, I find more and more that these "dad rock" icons are actually putting out better music than the stuff you sweet little whippersnappers are streaming on Tidal, Shazam or Spotify, be it all new material or choice archival releases. Hey, it happens. Not the first time the geezers made a massive comeback, and it certainly won't be the last.
Like the stubborn old sequoias they are, these 10 giants of rock will not allow cultural compartmentalization get in the way of putting their still vital contributions to the conversation out into the world with any less vigor than they've done since we were kids. However long ago that may have been.
10) Paul Simon, Stranger to Stranger (Concord)
[youtube https://www.youtube.com/watch?v=S9UwRLfYUlo?list=PLZQmPWP38ZGgp2Xq3NTL1YTECqgNGLN-b&w=560&h=315]
Perhaps he was fed up with bands like The Very Best and Vampire Weekend trying to usurp his spot in the African fusion pop game, but on Stranger to Stranger Paul Simon celebrates the 30th anniversary of his grandiloquent solo masterpiece Graceland by pulling longtime Simon & Garfunkel producer Roy Halee out of retirement to totally flip the script and pull from the rhythmic techniques of today's modern boxes to create one of his finest solo albums of the last 20 years.
Moving even further in the electronic direction he was flirting with on 2006's Brian Eno collaboration Surprise and 2011's So Beautiful Or So What, Simon employs the services of Italian EDM artist DJ Clap! Clap! and avant-classical composer Nico Muhly as well as the use of custom-built instruments created by the late music theorist Harry Partch and the percussion genius of jazz drum master Jack DeJohnette to bring a new plane of creation to his three-decade-strong love for the landscape of indigenous polyrhythms of the African and South American continents.
Meanwhile, as a lyricist, Simon remains just as in tune to the fragility of the human psyche, whether it's something as innocuous as the story of a musician not being able to get into his own concert ("Wristband") or as piercing as the Sandy Hook Elementary School shooting, which claimed the life of one of the singer's personal friends ("The Riverbank").
At 74, this Kew Gardens native still proves he is full of surprises with this left-field treat that's more Mbongwana Star than Ladysmith Black Mambazo under these present skies.
9) Neil Young + Promise of the Real, Earth (Reprise)
[youtube https://www.youtube.com/watch?v=7ov4K_4nfm8&w=560&h=315]
From Trans to Human Highway to Le Noise to the PONO—a digital music player shaped like a Toberlone that will literally be a pain in your ass if you keep it in your back pocket—it should be perfectly clear by now that Neil Young does not give a fuck about what you think. Especially when it comes to his official live albums. Sixteen years following his last one, 2000's Road Rock. Vol. 1: Friends & Relatives, and in the 25th anniversary year of perhaps his greatest concert document (1991's Arc/Weld) comes without question his weirdest non-bootleg live title to date.
This two-disc souvenir from last year's tour behind Young's latest protest work The Monsanto Years, shows the full collaborative power of his union with the Willie Nelson offspring outfit Promise of the Real. And Micah, Lukas and company prove to be a slightly crazier horse for old Neil, bringing the thunder to such off-off Broadway album faves as On The Beach's "Vampire Blues", "Hippie Dream" from Landing On Water and a scorching 27-minute version of "Love and Only Love" from Ragged Glory.
Even the cuts from the otherwise meh Monsanto Years benefit from the live jolt, particularly "Seed Justice" and "Big Box". The only song the casual Neil fan will recognize on Earth is "After the Gold Rush", included only for its context in the overall theme of this collection, extending upon its studio predecessor's message about food awareness.
But what makes this Young's weirdest concert LP is the random samples of animals that pop up throughout each song. It might come across as annoying to some, but if you can fully appreciate the totality of the guitar great's staunch loyalty to his own strange inner muse, it's all just part of the ride.
8) Bob Dylan, Fallen Angels (Columbia)
[youtube https://www.youtube.com/watch?v=T2xBaX5awlc?list=PLD6sDWM0Y7Ot2j0EKRGjOTbup7trqXjmL&w=560&h=315]
Like his buddy Neil on the West Coast, Mr. Zimmerman is another rock 'n roll icon who simply does not care about the direction you want him to go in. He's been following his own muse for well over a half century at this point, just as this second volume of American standards popularized by Frank Sinatra so sternly asserts.
Fallen Angels finds Dylan continuing to transform such Old Blue Eyes faves as "Polka Dots and Moon Beams", "All Or Nothing At All" and "Come Rain or Come Shine" into gothic country waltzes that find darkness in places songwriters Johnny Burke, Jack Lawrence and Johnny Mercer never would have expected.
I like to consider these Dylan's 21st-century answers to Good As I Been To You and World Gone Wrong, a reaffirmation of his place in modern pop through the jukebox of his mysterious mind.
7) Radiohead, A Moon Shaped Pool (XL Recordings)
[youtube https://www.youtube.com/watch?v=yI2oS2hoL0k?list=PLPy9EgpSI-411GhcaTb1-WXxojxAuRY5D&w=560&h=315]
Now that the aftershocks of the great hype storm of 2016 that was the surprise release of Radiohead's A Moon Shaped Pool have subsided, it's safe for those who have waited until the hyperbole-drenched prose of the rock crit community simmered down to a dull roar to give this album a much deserved spin.
For the first time since OK Computer (or maybe even The Bends), electronics have taken a backseat to stringed instruments on a Radiohead LP. Only it's not guitars we're talking about, but the power of Jonny Greenwood's most beautiful and challenging orchestral arrangements yet that straddle the line between George Martin and Ron Geesin.
The skittering remains, but the shift to a more natural state of music composition has helped elevate the words and voice of Thom Yorke to the kind of dramatic heights he experiences on his favorite Nick Drake and Tim Buckley records, as evidenced in the panoramic shifts in tone from the heightened anxiety of "Burn The Witch" to the solemn yearning of "Daydreaming" to the dystopian dub undercurrents of "Tinker Tailor Soldier Sailor Rich Man Poor Man Beggar Man Thief".
Considering Radiohead have been making records for nearly 25 years now, there's a strong chance more dads than kids were online and ready to download the day A Moon Shaped Pool revealed itself.
6) Pink Floyd, Piper At The Gates of Dawn/A Saucerful of Secrets/More/Ummagumma
(Legacy Recordings)
[youtube https://www.youtube.com/watch?v=GfPVM5dFlp8?list=PLYjaa9h0s4Aad6g-6ixEW8Y7xFsPA4Ann&w=560&h=315]
Think Death Grips is extreme? Try playing the live version of "Careful With That Ax, Eugene" on the floor model turntable in the music room of the Barnes & Noble inside of a certain posh North Jersey mall—the live version off Ummagumma no less—and watch the look of shock on people's faces while they pass by right when Roger Waters makes that brain-piercing screech that kicks the song into high gear.
As the first four albums illustrate, no other AOR act have pushed the envelope of sonic oblivion quite like Floyd did during their initial five years on Earth, manipulating the English rock format to levels of improvised madness achieved only by the likes of John Cage and Sun Ra, breaking ground for the likes of CAN, Soft Machine, Spacemen 3, Christian Fennesz, Boards of Canada and The Flaming Lips to follow suit in the ensuing decades.
If you have yet to hear any of these titles on vinyl—especially the band's soundtrack to the 1969 Ibiza drug opera More, which contains one of their heaviest tunes ("The Nile Song")—put the needle on one of these records and see how quick it takes to sink in that Animal Collective is barely as "out there" as you thought they were.
5) Red Hot Chili Peppers, The Getaway (Warner Bros.)
[youtube https://www.youtube.com/watch?v=5w4d_mmJOGM?list=PLsK0gCOg4x1fNMr-TPdn6oFbGb3rs9vWo&w=560&h=315]
The Chili Peppers were one of the first "alternative" bands I was ever exposed to thanks to the steady appearance of the video for their cover of Stevie Wonder's "Higher Ground" on MTV back in the late-'80s. Mother's Milk was one of the very first tapes I ever bought at a Tower Records. My tale is indeed not a common one, as many from my generation were at one point or another unabashed RHCP fans.
Unfortunately, a rather large faction of music listeners, thanks to the auspices of social media, have made it abundantly clear how uncool these legendary cock sockers are in 2016, marking their territory with a Nick Cave meme that quotes him stating, "I'm forever near a stereo saying, 'What the fuck is this garbage?' And the answer is always the Red Hot Chili Peppers."
Well hate on, haters, cuz the group's second LP with Frusciante understudy Josh Klinghoffer is not only their best album since Californication, it's a late-career masterpiece that crystalizes their sonic footprint on the pop landscape.
Whether they are sending up Daft Punk, paying homage to J. Dilla or perfecting the Flea-led tunefulness that made 2011's I'm With You such a treat, The Getaway is perhaps the finest stop yet in the band's long, hard road to maturity, a bonafide California rock album that pays homage to the band's funk-punk past by setting it free into the clouds that hover above Laurel Canyon.
4) Mudcrutch, Mudcrutch 2 (Warner Bros.)
[youtube https://www.youtube.com/watch?v=YAWvlDOn0uY?list=PLlGYhAGIgRNDg0lYI5nuIJi86AT-v7pNJ&w=560&h=315]

Before they mistakenly jacked the name of Johnny Thunders' celebrated first-wave NYC punk band, Tom Petty & The Heartbreakers were known as Mudcrutch, and enjoyed their fair share of regional success in the Northern Florida bar band circuit in the early-to-mid-'70s. In 2008, Petty, guitarist Mike Campbell and keyboardist Benmont Tench reunited with original members guitarist Tom Leadon and drummer Randall Roberts to deliver a surprise LP of arresting country rock under the Mudcrutch name, resulting in Petty's best collection of songs since the soundtrack to She's The One.
Eight years later comes Mudcrutch 2, an album that tops its predecessor by expounding upon the first record's Byrds-isms to fit something closer to the cloth of the direction he was taking for such Petty classics as Southern Accents and Wildflowers, pulling aspects of rockabilly, psychedelia and even the thin, wild mercury of Tom's Wilbury brother Bob Dylan's '66 heyday into the writ of a sound undeniably his own for over 45 years now.
Each member gets a songwriting credit apiece across four tunes, the strongest of which is the one penned by Tench, adding the wryness that made his 2014 solo debut You Should Be So Lucky so enjoyable to "Welcome to Hell", while Leadon's "The Other Side of the Mountain" gets a major assist from progressive bluegrass legend Herb Pederson on banjo while making his own warm voice the focal point.
In the end, it's the strength of Petty's prose that helps the album race toward the finish line on the power of his indelible melodies on tracks like "Beautiful Blue" and "Save Your Water", both of which could have been outtakes from Full Moon Fever for my money.
How is it that Tom Petty is dad rock again when I can listen to Mudcrutch 2 all day and enjoy it every time, but the last War on Drugs album put me to sleep five songs in? That's one to ponder.
3) Paul McCartney, Pure McCartney (Concord Music Group)
[youtube https://www.youtube.com/watch?v=OF_qXWhC5EI?list=PLOJ5XxFxE_SbNA1CUYGOSFihJNAkYn8fd&w=560&h=315]

If you are a certified Macca stan like myself, chances are you took one look at the track list to this newly conspired four-disc career overview and said to yourself, "No tracks from Flowers in the Dirt? Nothing from Run Devil Run? Where's the tunes from Driving Rain? What the actual fuck?"
Rumor has it these titles, along with his 1988 Russia-only release CHOBA B CCCP, are on deck for his ongoing deluxe reissue series, which might explain but in no way justifies the absence of an amazing tune like "Figure of Eight" from this set. But then you begin to listen to each disc and start to understand the puzzle being put together here a little better. Soon after, the way Paul compiled Pure begins to make perfect sense, especially in the seamless way "English Tea" from Chaos and Creation in the Backyard flows perfectly into "Mull of Kintyre" on Disc 2, or how "Flaming Pie", "Jenny Wren" and "Too Many People" all fall together as if the decades between them were irrelevant.
Even when the segues are a little jarring, like "Venus and Mars/Rock Show" crashing into the Dadaist McCartney II highlight "Temporary Secretary", the juxtaposition is so unorthodox you can't help but dig it.
If you weren't a fan of his last album, NEW, and questioned why there are six songs from it on here in lieu of such glaring aforementioned omissions, just experience the way by which "Let Me Roll It" flows into its title track on the first disc, or how "Queenie Eye" comes out of London Town's "Girlfriend" and prepare to have your mind changed for the better.
2) The Monkees, Good Times! (Rhino)
[youtube https://www.youtube.com/watch?v=n5Z1H6NZYew?list=PLE1ikzLAnSJwkb7_nnGl3Ih1MKFyGQK8d&w=560&h=315]
You've had a good half-century now to come to grips with the fact that The Monkees were so much more than a made-for-TV band, especially in the advent of such pop-singer factories as American Idol and The Voice. The networks could not contain the sheer onslaught of musicality Davy Jones, Michael Nesmith, Mickey Dolenz and Peter Tork achieved as they continued to come into their own as artists at the height of their run with the release of such classic albums as Headquarters and Pisces, Aquarius, Capricorn & Jones Ltd. as well as their epic cult flick Head [Ed: "Porpoise Song" may be the most underrated psychedelic pop song of the entire era].
In celebration of the band's 50th anniversary, the surviving Monkees not only got together for a tour but also put out a new album as well called Good Times! On the outset, it might seem quite heretical that Michael, Mickey and Peter would cut a record without the presence of their dearly departed frontman Davy Jones. But the lovable English cherub makes an appearance from the afterlife here via an unused vocal track to the Neil Diamond-penned "Love to Love" to great affect.
And when you have a guy like Adam Schlesinger of Fountains of Wayne producing the record and songs written by a murderer's row of artists including Ben Gibbard of Death Cab for Cutie, XTC's Andy Partridge, Rivers Cuomo, Noel Gallagher, Paul Weller and such Monkees mainstays as Harry Nilsson and Carole King and Gerry Goffin, you're pretty much guaranteed a truly golden anniversary by making a better power-pop album than anything else that's arrived in 2016.
1) Van Morrison, It's Too Late To Stop Now… Volumes II, III, IV & DVD (Legacy Recordings)
[youtube https://www.youtube.com/watch?v=Vtn4ufLtCvE?list=PL-YhLPr6iAYjY5Rikx3nEZSAP3kKPERa9&w=560&h=315]
"His sets in 1973 juxtaposed original material from throughout his career with established soul and blues songs by Ray Charles and Sam Cooke, Willie Dixon and Sonny Boy Williamson," writes Brad Nelson in his masterful look at this mega deluxe edition of Van Morrison's 1974 live album It's Too Late To Stop Now, considered by many to be one of the greatest concert documents ever put on tape.
"His own songs are composites themselves: blues, jazz, folk, and rock forms all appear in his music, sometimes at once, collapsing into a slipstream of associations. This feeling of endlessness, of the language of a genre losing its shape and blending with others, gives even his straightest R&B numbers the shape of a whirlpool."
What made the original double LP so essential has been compounded four times over in this latest title from Van Morrison's new partnership with Legacy Recordings to include three discs filled with performances from all three sources from which the original was compiled: Vol. II comes from a show at the L.A. Troubadour in May of 1973, Vol. III features recordings from a show at the Santa Monica Civic Center that June, while Vol. IV compiles highlights from a two-night stand at The Rainbow Theater in London in July.
Each room found Van and his band, the too-short-lived 11-piece Caledonia Soul Orchestra, playing the hell out of both Morrison standards such as "Domino" , "Into The Mystic" and "Brown Eyed Girl" as well as deeper gems like "Listen to the Lion", "Moonshine Whiskey" and "Hard Nose the Highway" with a cinematic soulfulness that falls somewhere between Sam Cooke at the Copa and Bob Dylan's Rolling Thunder Revue.
Forget about a "Greatest Hits" package. If there's literally one Van Morrison collection you are looking to own, it's never too late to cop Stop.