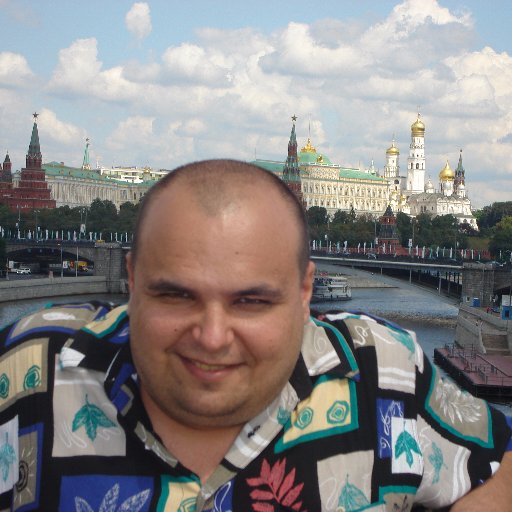 Two years ago, on June 8, 2014, in the Ukrainian city of Enakievo—territory controlled by pro-Russian separatists—17 wounded separatist combatants were delivered to the local hospital. Fifteen of them were ethnic Ukrainians, two were Russian citizens. One was gravely wounded and close to death, badly in need of treatment by a rheumatologist and anesthetist. Doctor Alexandr Chernov, the son of respected local doctor, was on duty.
Chernov, a notorious patriotic blogger, was sentenced to forced labor "for life" when—before his encounter with 17 wounded separatists—he refused to provide medical care to a wounded separatist woman. 
It is worthy of mentioning that as soon as Chernov was captured by the separatists, a letter was sent from representatives of the Ukrainian media to Doctors Without Borders. In it, the Ukrainian journalists claimed "blogger and anesthesiologist Chernov" was "wrongly accused of breaking the Oath of Hippocrates and of refusing to give medical assistance to the sick female patient."
Doctors Without Borders was asked to assist in the release of the captured doctor.
On the second day of captivity, Chernov made it known that he was a physician. He offered his medical service to the insurgents.
"After two or three hours of carrying bags filled with cement," he recounted, "I realized that although I didn't want to provide medical assistance to the enemy, taking care of my own security was more important. I harbored the illusion that I would assist [the separatists] at a minimum, and—God willing—might also be able to do some harm."
Little did the pro-Russian wounded combatants know that the doctor had his own philosophy on what kind of medical treatment they were going to receive.
Last week, in a special devoted to an upcoming national holiday celebrating medical workers in Ukraine, UKR-Life TV ran an hour-long interview with Chernov. Recalling the work he was required to perform against his will, Chernov shocked his wounded nation and the world by revealing how he planned to treat the wounded separatists, collaborators and other enemies of his country. 
Chernov, who sometimes refers to himself as "The Utilizer," explained his number one priority while in captivity.
"Having ensured my own security, my number one priority was to inflict damage on enemy patients—to the soldiers on the enemy's side—by means of medication. Colleagues [of mine], particularly those in medical fields, know this is possible using the 20 to 30 drugs that are standard in any resuscitation. In the end, only a very, very expensive and in-depth investigation can conclude a person was killed by the combination of these drugs. At first glance it [will look like] a heart attack or maybe a stroke, or something that is not possible to understand. [The patient] was breathing, breathing, there was nobody by his side—and then, he unexpectedly decided not to breathe any longer."
Ukrainian doctors confirmed that Chernov knew very well what he was talking about. Three days later, in an interview with the Ukrainian newspaper Strana, an anesthesiologist with 16 years of experience said—under conditions of anonymity—that, indeed, medics with evil minds had many ways of inflicting harm on patients in exactly the way Chernov advocated.
"For example, if a patient's life depends on a constant supply of oxygen, when the oxygen supply is interrupted, hypoxia develops, and then cardiac arrest. There is also Hyperkalemia—when 100-grams of potassium is used to stop the heart. This is how heart of a cadaveric donor (a brain-dead patient whose heart continues to function) is turned off… To detect these substances during the autopsy is almost impossible—as Chernov said," the anonymous Ukrainian doctor confirmed .
To his dismay, Chernov admitted, he did not fulfill his desire "to inflict the maximum possible medical damage to the enemy." At the time, pro-separatist doctors were everywhere, controlling his every move.
Over the course of almost three days and three nights, he treated at least 12 wounded separatists. As the interview continued, Chernov explained: although he wasn't able to inflict any real damage on the enemy, as a doctor, he didn't do his best.
"I did the minimum so they wouldn't suspect me. Since they knew I was a prisoner, there was an element of suspicion—even from the patients… I did [only] moderate damage to the enemy, to the wounded separatists, but again, my colleagues will understand… I inflicted harm by using the worst of three haemostatics at my disposal. Any good lawyer will tell you that if such a case could be proved, the doctor would end up indicted. Of the five types of sutures at your disposal you suture with the cheapest material that, with high level of probability, will shred while the patient is on the way to the hospital. It's like when you use stitches, but they shred—the threads are to blame."
"Do you understand that we are broadcasting live?" host Lyudmila Nemirya interrupted, obviously uneasy about what she had heard.
"All that I say, I say with a clear mind," confirmed Chernov. "Even more, I am saying this to inspire my Ukrainian colleagues, so they will act exactly the same if—God forbid—they have such an opportunity."
In recognizing the coming professional holiday, Chernov posed a simple question: 
To every Ukrainian doctor—both in territories controlled by rebels and by the government—who are you first? A Ukrainian citizen and patriot, or just a doctor? The Hippocratic Oath, whereby physicians promise to always be guided by the principle to "do no harm," is irrelevant when it comes to treating enemies of the Ukrainian state. "It is not an excuse for assisting terrorists," Chernov insisted.
In his opinion, the Oath does not absolve physicians from judicial liability for "aiding terrorists" and "collaborators." If, to the disappointment of Chernov, doctors still hide behind the Oath of Hippocrates, he warned that they must keep in mind there are other ways to put them in jail after the Ukrainian government takes full control over the rebellious territories. In the Criminal Code of Ukraine there are articles not only for treason, but also for using "government property"—like medical supplies, beds, sheets, etc.—without authorization.
No doctor will be spared when Kiev takes full control over the rebellious territories.
According to Chernov, "patriotic" Ukrainian doctors in rebellious territories must treat wounded separatists and "collaborators," with a philosophy of "inflicting maximum damage."
To those doctors working on government-controlled territories, Chernov's message was more nuanced: "Maximum adequate medical care must be offered to the non-enemy patients—first and foremost Ukrainian soldiers. Minimum (or "rational") medical assistance should be given to enemy patients, but only in situations where there is some benefit to the Ukrainian state for this medical assistance—if the enemy patient could be a source of useful information, or could be exchanged for Ukrainian heroes imprisoned by pro-Russian insurgents."
He finished with the battle cry: "Glory to Ukraine!"
The show host echoed, without particular enthusiasm, "Glory to the heroes."
Ukrainian doctors unanimously condemn Chernov's philosophy. "It's some kind of delirium—maybe he is not mentally healthy. I've spent enough time in the fields [of a war zone], and I had to operate surgically on representatives of both sides. I never paid attention to their affiliations. My goal had been to save lives," Anatoly Verba, a doctor from the Military Medical Department of the Ukrainian Ministry of Defense, told Strana.
The unhealthy revelations of Alexandr Chernov are proving to be a disaster for Ukrainian propaganda against pro-Russian insurgents. 
The interview was quickly removed from the TV channel's website for his "appeals to the violation of human rights that contradicts the channel's policy—the main mission of which is the promotion of human rights."
It is still widely available on the Internet, though—and has turned out to be the manna from heaven for Kremlin anti-Ukrainian propaganda.
The Investigative Committee of Russia started a criminal investigation into Alexandr Chernov, accusing him of using prohibited means and methods of warfare in violation of the Geneva Convention.
"This could have been born only in a "sick" nation—such a broadcast and such an orator. We [Russian prosecutors] will treat this [desease]!" Vladimir Markin, head of the press department of the Investigative Committee of Russia posted on his Twitter.
Chernov is not afraid, and has counter-offered his Russian persecutors. He is ready to stand the trial in Russia if the country deposits 100 million rubles ($1.5 million) into his Ukrainian bank account.