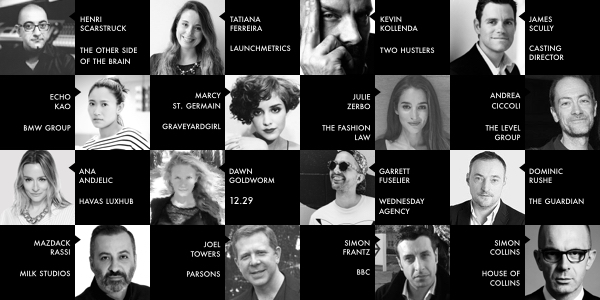 Conferring is all well and good when the status quo is static. But when the world is in flux, it's time to recognize what's not working and forge paths. New ideas can be painful to transmogrify into action. These are mere micro particles of the thoughts whizzing round in Simon Collins' brain. The former Dean of Fashion at Parsons-turned-consultant-and-author is organizing the first Unconference on fashion, culture and design, at the Tishman Auditorium at Parsons on Thursday 9th June.
"I'm hoping things will get loud. I want people to share their opinions and tell us what is and is not working in their individual fields." Collins told the Observer. "Speakers have been asked to speak their minds. There won't be a scripted, corporate kind of feel – quite the opposite, in fact."
A roster of talking heads from fashion, culture and design will share their expertise. Who better to offer insight on fashion retail than Sarah Rutson of Net-A-Porter, or, for a perspective on social media, Kevin Kollenda of Two Hustlers? Other speakers include Cosmopolitan editor Joanna Coles , Laurent Claquin from Kering, model Ashley Graham and Rachna Shah of PR heavyweights KCD. This is just a surface scratch, for a full roster of talks and speakers plus attendance details go to the website, details below.
Don't expect the Unconference to be a sedate symposium, there might be the odd ruckus.  Said Collins, "This is a time of fast moving change for creative industries, everyone is looking for where to go next. We are aiming to provoke and send people away with new ideas."
http://www.fashionculturedesign.com