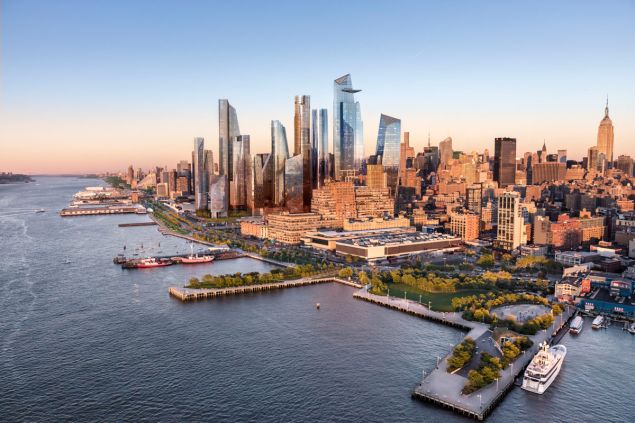 Could Sotheby's be eyeing a move to Hudson Yards? The house has tapped Peter Riguardi of commercial real estate company JLL to help search out a new location, according to the New York Post. However, Riguardi disputed any speculation. "The information about Sotheby's is completely incorrect," he told Artnet News.
Vandals deface artist's neon standing stones in Las Vegas desert. This is why we can't have nice things. Ugo Rondinone's land art project, Seven Magic Mountains, which features seven towering stacks of colorful boulders, has been spray painted with images of genitalia, and the phrases "Hella Spider" and "666." The project's producers, the Nevada Museum of Art and Art Production Fund, say the damage will be repaired.
Christo's Floating Piers project to let people literally walk on water. Here's a first look at the 80-year-old artist's ambitious project on Lake Iseo in Northern Italy, which opens June 18. Currently 220,000 floating poly-ethylene cubes have been installed across nearly two miles of the lake's surface, connecting the mainland with two islands. Half a million people are predicted to visit the artwork.
An anthology of handwritten letters proves artists have the best handwriting. Messages from the Smithsonian's Archives of American Art have been published in a new book from titled Pen to Paper, which includes revealing and intimate notes written by Mary Cassatt, Robert Motherwell, John Singer Sargent, Marcel Duchamp and Cy Twombly, among others.
UK National Gallery chair says soaring art prices are fueling museum attendance. Marion Maneker highlights potential controversy in Hannah Rothschild's comments during a recent talk at Wales' Hay Festival, in which she suggests that the art market, not broad interest in art, is fueling museum attendance. "In some ways these big prices and all the stuff written about art is driving people in to look at it," said Rothschild during the talk.