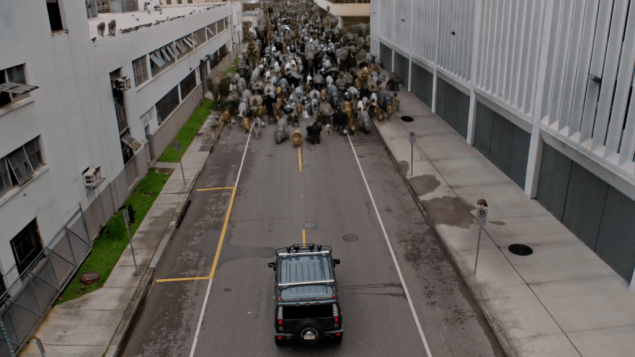 Animals have suddenly turned against humans, fighting back unafraid after years of mistreatment. Lions rampage through African cities, while male rats begin reproducing and their offspring invade the United States. 
Sounds pretty scary, right?
Well, fear not—while it may be the reality of the CBS series Zoo, this biological nightmare will not come to pass in the real world any time soon.
Based on James Patterson's bestselling book, the show, which returns for its second season June 28, follows a safari guide, a journalist and a professor, among others, as they try to find a cure to save the human race. But for much of the first season the animals had the upper hand, which supervising producer Bryan Oh said was deliberate.
"We're trying to dramatize that they're as much victims of our hubris as anything," Oh told the Observer. "These actions are the unintended consequences of climate change and what we've done to the planet."
The dramatization aspect is key, however, especially from a medical standpoint. The first clue that something is wrong comes when doctors notice that the pupils of the animals' eyes are growing bigger (or "defiant" in the show's terms).
But according to Dr. Andrew Macintyre of the American Society for Biochemistry and Molecular Biology (ASBMB), while some genes predispose animals to be more aggressive, small genetic changes like the "defiant pupil" wouldn't lead to a global panic.
"It's quite far-fetched," Dr. Macintyre told the Observer. "That couldn't influence or cause a dramatic shift in behavior."
Gradually the characters on the show realize this as well, and their next target is Reiden Global, a Monsanto-like biotechnology company. They discover that all of Reiden's products contain the "Mother Cell," a DNA molecule that accelerates and replicates dormant genetic mutations, and break into the company's headquarters to steal it.
"There was always this eventuality," Oh said. "This change to the animals was always on the table, but it may have never come to pass without the Mother Cell."
But Dr. Macintyre noted that "unnatural" mutations like the Mother Cell do not exist in the real animal kingdom.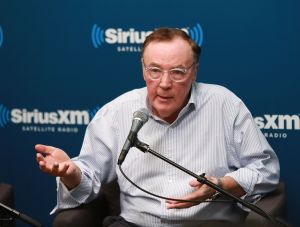 "Mutations are random—they hit different genes and different parts of DNA," Dr. Macintyre explained.  "Some mutations are silent because they have no discernible effect, but they also can't be switched on or off."
A subplot about animals living in Japan having an accelerated biological clock because of the nuclear power plant explosion at Fukushima is similarly nonsensical, because DNA damage from radiation is random pointed out Dr. Macintyre.
Toward the end of the season, the band of heroes attempts to use the Mother Cell to manufacture a vaccine to treat the animals, which Dr. Macintyre said is the complete opposite of how vaccines work in real life.
"A vaccine needs a healthy immune system to work," he said. "It's a preventative measure."
Despite these scientific snafus, Dr. Macintyre said he had watched the pilot of Zoo and found it entertaining, if far-fetched.
This is the exact reaction the creative team was hoping for, according to producer Oh.
"We know we're summer popcorn," he said. "We are entertainment first."
Oh also said, however, that he wanted the science sprinkled throughout the show to inspire viewers to learn more. He said season two would tackle scientific concepts like noncoding "junk DNA," which doesn't code in real life but on the show offers a possible new solution.
"We hope we have a compelling message, and that the science lends to the entertainment value," Oh said.