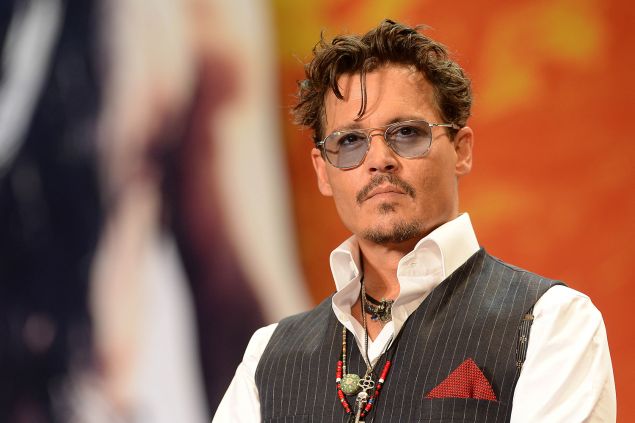 Johnny Depp, amid divorce scandal, sells his Basquiats. The actor's name is on nearly every tabloid right now because of abuse allegations brought forward by his estranged soon-to-be ex wife Amber Heard. So, now seems as good a time as any for Depp to sell off nine paintings by Jean-Michel Basquiat in London this June. It certainly doesn't hurt that the house recently set a new auction record for the painter.
You can legally graffiti on Governors Island this summer. An art project called Writing On It All, now in its fourth year, will let the public scribble on the walls inside the island's historic homes.
Former Sotheby's exec Alex Rotter confirms he's gone to bat for the other team at Christie's. In February, Rotter announced he was leaving his post at Sotheby's as global co-head of contemporary art shortly after the house acquired a private art advisory firm founded by rival expert Amy Cappellazzo. Rotter will be chairman of postwar and contemporary art at Christie's starting March 2017, according to a release.
Chelsea's Dia building finds new temporary tenant. Blue-chip gallery Hauser & Wirth, which has locations in London and New York's Upper East Side, will move into the historic West 22nd Street building in September, according to a release from the gallery.
Jeffrey Deitch to mount first survey of artist and critic Walter Robinson. The New York painter's work was featured in the historic Times Square Show in 1980 and he was the editor of the first iteration of online magazine Artnet from 1996-2012. "Walter painted Nurse Paintings before Richard Prince and Spin Paintings before Damien Hirst. He has long been at the center of the art community but his modest manner and disdain for aggressive careerism have left his work less recognized than it should be," wrote Deitch in a press release.
Soccer star Pelé's personal collection sells for $5 million in London. Los Angeles-based auction house Julien's hawked the 75-year-old Brazilian World Cup winner's memorabilia this week, including his medals and cleats.
Brooklyn Museum names Barbara M. Vogelstein chair of its board of trustees. Vogelstein will take over for Elizabeth A. Sackler, though Sackler will remain on the board.