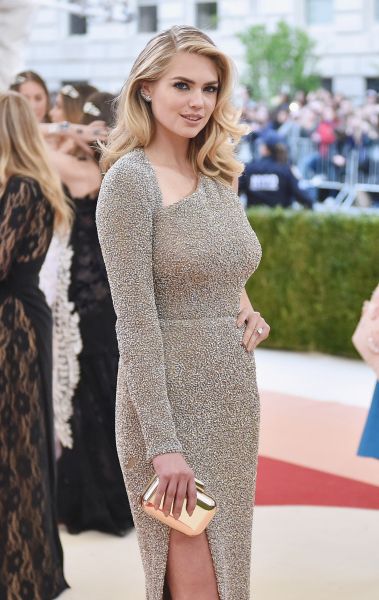 Start your weekend informed with a dispatch on the top fashion news of the moment.

Round two: After announcing her intent to leave modeling to become an actress, Kate Upton is regaining her title as a model. She departed her modeling agency IMG in 2014 to join William Morris Endeavor for acting projects, but has just signed a modeling contract with Next. Cue the skimpy bikinis. via Harper's Bazaar.
Upmarket: Christophe Lemaire, the former creative director at Hermés, has been tapped as artistic director at Uniqlo. The designer, who also operates the Lemaire label, had previously collaborated with the Japanese retailer on a two-season collection. His new gig will see him leading Uniqlo's new R&D center in Paris, as well as launching a line called Uniqlo U. via Fashionista.
Hot tip: Calvin Klein (the man, not the brand) more or less confirmed the rumors that Raf Simons will be taking over at the helm of his namesake label. He told Andy Cohen, over Sirius XM, that the appointment will be officially announced in August. via Vogue UK.
A$AP Fashion: J.W.Anderson is always up for fun partnership. For proof, refer back to that one time that he teamed up with Grindr. Now, the designer has joined forces with rapper A$AP Rocky on a collaboration. From this unlikely duo, expect full tracksuits and fuzzy teddybear jackets. via Dazed Digital.
Tuned in: Apple Music has tapped fashion's favorite bad boy, Alexander Wang, to curate a handful of playlists for them. Defined by feeling–Chill, Hype, and Vibe–these tunes can easily be coordinated with whatever Wang getup you happen to be wearing on any given day. via Vogue.
Shady business: Sunglass brand Illesteva has opened up their second New York shop, this time on the Upper East Side. Located on Lexington Avenue between 62 and 63 Street, the draw of this location is their epic sunglass bar, as well as their killer accessories offering. via WWD.