Director/producer/writer/indie film guy extraordinaire Spike Jonze set the bar rather high in terms of gift-giving back in 2011.
He and his sister, Julia Spiegel Lunn, bought a $2.35 million condo that was reportedly a present for their mother, Sandy Granzow. Well, they've now sold the three-bedroom, 3.5-bath Financial District abode—perhaps Jonze (real name: Adam Spiegel) has something even bigger and better on the horizon for his mother.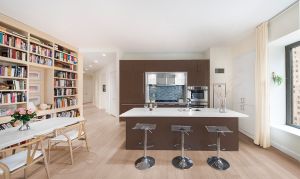 The 2,279-square-foot condo actually combined a one-bedroom unit and a two-bedroom one, so it was definitely roomy enough for Jonze, his sister, and his mother to all comfortably have some family dinners, bonding, and the like. Of course, Jonze (real name: Adam Spiegel) also owns an apartment on the Lower East Side at the Forward Building, where we think it's safe to say he spent more of his time in the city. It might not quite hold up to the West Village townhouse in which Jonze's ex-wife, Sofia Coppola, currently resides, but who knows? Maybe he's trading up.
Alas, now Kenneth and Amy Pasquale will be the ones enjoying the 10-foot ceilings, wide-planked oak flooring, and an open Boffi kitchen, along with north and east exposures, for which they paid $3.2 million. The condo also has lovely views towards the harbor and Brooklyn, over where Jonze's former girlfriend Michelle Williams resides.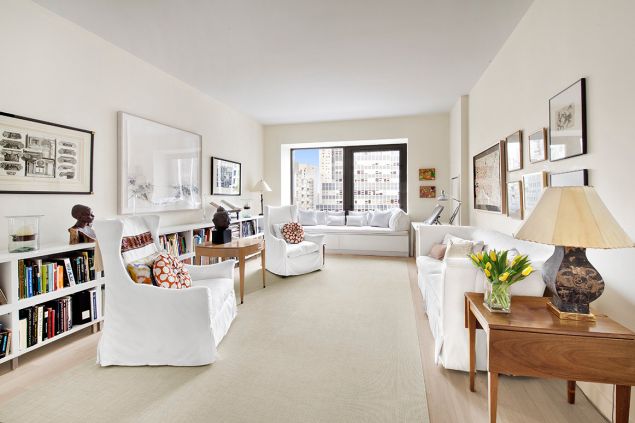 Along with an "abundance" of closets, the apartment also has "tastefully designed custom built-ins," per the listing held by Stribling broker Mary Ellen Cashman. And, of course, there's the added bonus of knowing that an Academy Award winner (for Her) was the previous owner. Given that this is New York, it's unclear if that would have been more enticing than the plethora of closets. A close call, we'd assume.