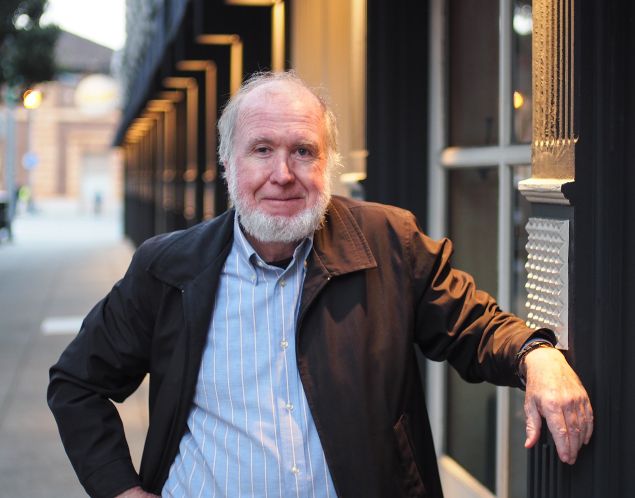 As "senior maverick" at Wired magazine, a publication he also co-founded and was executive editor of, Kevin Kelly focuses on technology and how it will change the world in the decades to come.
"The future is coming very fast and most people are not really prepared to make the most of it," Mr. Kelly recently told the Observer. "There's a tendency to be worried about it and try to prevent it from coming and be confused by it, so I try to help people understand it and embrace it."
Outside his work at Wired, Mr. Kelly has also written 12 books on the future of technology. In his latest, The Inevitable, which will be released June 7, he writes that by 2050 human life will be shaped by a dozen different activities, including interacting, screening, sharing, accessing and filtering.
"I look at the ways in which technology is being used by people on the street, and the ways in which the very physics of how technology runs are determining the ways in which we're using it," Mr. Kelly said. "I'm looking at the biases in the technology, which are long term directions that the technology seems to want to go in no matter what we do to it."
Mr. Kelly doesn't just describe these concepts in general—he offers specific predictions of how the future will work, looking ahead to an age in which virtual reality and artificial intelligence pervade every segment of society.
For example, according to Mr. Kelly, copying will have a whole new meaning in 2050 because of the constant flow of data.
"The internet is the world's largest copy machine," he said. "If something can be copied it will be copied. You can try to fight against this tendency to copy things like the music industry did years ago, but it's better to work with it. It's inevitable that copying will be free and ubiquitous."
The same goes for tracking, especially in an era of increased surveillance of online activity—Mr. Kelly thinks humanity will adapt the "waking dream" of the internet to their advantage.
"The internet now tracks everything," he said. "You can try to stop it or outlaw it, but you have to make it civil and embrace it because we're not able to stop it."
"My optimism is rooted in history. Despite the headlines and general pessimistic view, the world is getting better and has been getting better for hundreds if not thousands of years. Technology gives people more choices." – Kevin Kelly
Every facet of technology (which Mr. Kelly calls "humanity's accelerant") is subject to these changes—and the changes are just "beginning" (ironically the name of the final chapter of The Inevitable).
"We are marching inexorably toward firmly connecting all humans and all machines into a global matrix," Mr. Kelly writes in his conclusion. "This matrix is not an artifact, but a process. Our new supernetwork is a standing wave of change that steadily spills forward new arrangements of our needs and desires."
Despite this high-minded language, Mr. Kelly said he is a realist about technology—as much as he loves it, he knows it's not always used for benign purposes.
"I'm not a utopian," he said. "There are gonna be as many new problems created by these technologies as solutions. Crime and weaponizing will follow the same trends as everything else."
Even so, Mr. Kelly purposely takes a positive view of the forces in his book rather than a negative one.
"My optimism is rooted in history," he explained. "Despite the headlines and general pessimistic view, the world is getting better and has been getting better for hundreds if not thousands of years. Technology gives people more choices."