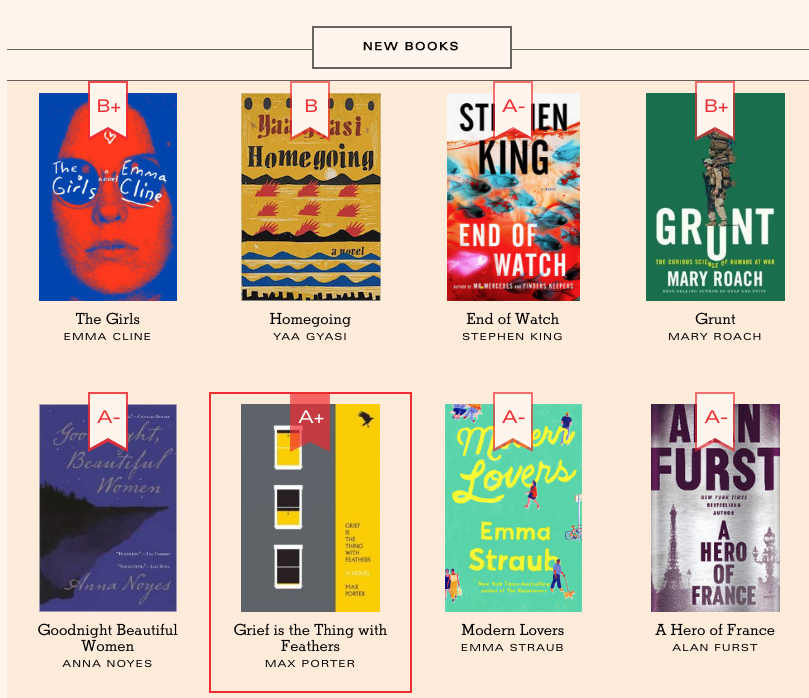 It's like Rotten Tomatoes, but for books.
Literary Hub, the online resource for fans of the written word that launched last year, unveiled Book Marks, a new project to that creates a database of critical chatter.
"Book Marks will help readers find books they will love by giving them access to the critical discourse that is an essential part of our ecosystem," LitHub executive editor John Freeman said in an announcement.
The book reviews come from over 70 outlets—when a book garners more than three reviews, they are aggregated on the site. The Book Marks staff assigns letter grades based on the criticism, which are then published as an average score.
Sure, assigning a letter grade to what is often lengthy analysis rather than concrete opinion seems somewhat at odds with the literary form. But then again, the art of reviewing, whether it's books or book reviews, is inherently subjective.
"We understand it is difficult to summarize the nuance and complexity of a review into a letter grade," Jonny Diamond, the editor in chief of LitHub, said. "But we believe that Book Marks will lead more readers to reviews, and amplify critics' voices in a way that benefits readers and writers alike."
But perhaps Book Marks' greatest strength is that it can function as an alternative to Amazon, which has become a default source of information on books, despite its often contentious relationship with the literary world.