Interested in fashion, politics or photography? Perhaps it's time to check out a certain West Village townhouse that just hit the market…
The 20-foot-wide townhome at 311 West 11th Street is, after all, part of a three-townhouse assemblage currently owned by Lauren Bush Lauren, the niece of former president George W. Bush (and granddaughter of former president George H.W. Bush), and her husband, David Lauren, the son of fashion mogul Ralph Lauren.
Moreover, the Laurens purchased the three townhouses from famed photographer Annie Leibovitz, who used one for personal living, another for an office, and one for a guest home—the guest home is the townhouse that is currently listed as a $13,500 a month rental.
The couple definitely won't be wanting for space, even if they do rent out this guest house–after all, their personal townhomes come to 40 feet wide.
The ivy-covered three-story guest house is, at the moment, configured as a two-bedroom, one-bathroom abode, with wide planked dark hardwood floors, three wood-burning fireplaces, and an open kitchen with stainless steel countertops, per the listing held by Town Residential broker Steven Gold. Each of the floors all has six windows, facing south and west, and the master suite has 13-foot beamed ceilings.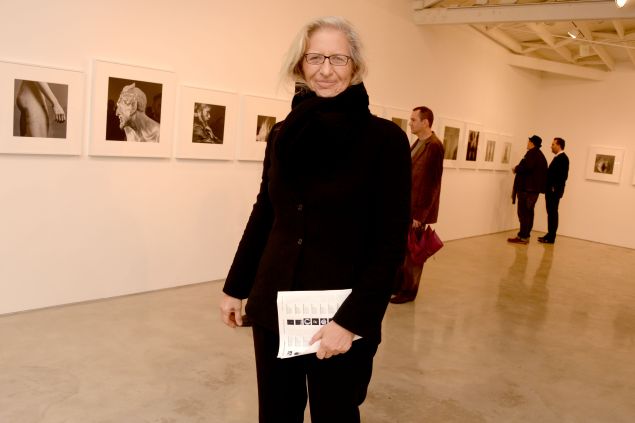 Annie Leibovitz began assembling the three-townhouse compound in 2002, before selling the collection to the Laurens.
Bush Lauren, the co-founder and CEO of FEED Projects, and Lauren, an executive vice president at Ralph Lauren (but of course), married in 2011, and welcomed their first child last September. The couple picked up the red-brick three-townhouse compound from Leibovitz in early 2014–Leibovitz began creating the current three-home collection back in 2002. It looks as though the main living residences and office home are connected, but the guest house has remained separate, so whoever opts to rent the space has privacy. Or rather, the Laurens have privacy from the renter, since it looks like they followed Leibovitz's lead in terms of the configuration of the homes.
The Laurens previously listed the guest house as a $15,000 a month rental, but it looks like it didn't snag an interested party until it lowered its price to $13,500. But really, who could say no to a townhouse blessed by fashion, political, and photography aficionados?