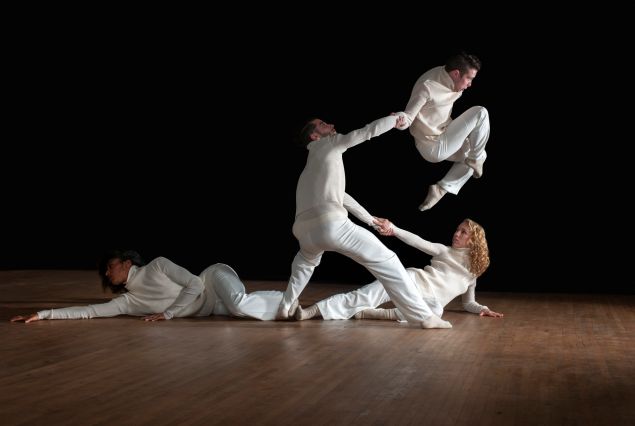 If, like me, you're an omnivore of New York City culture, you binge on a daily or weekly dose of events—contemporary dance and classical ballet performances, film retrospectives, gallery openings, it's hard to fit everything in. Rather than experiencing each one at a time I wonder if it is perhaps more efficient to experience dance, music, poetry, film, and visual art in one evening, during one event.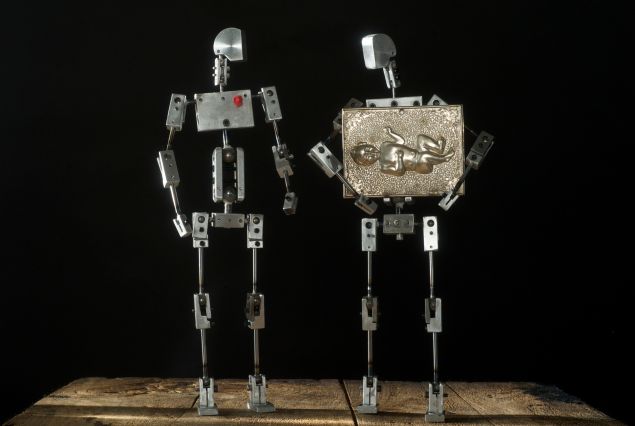 Since its founding in 2010, Satellite Collective has been doing just that, bringing together choreographers, visual artists, composers, writers and musicians to collaborate and deliver multimedia performances. Marking its third series in Buttenwieser Hall at 92nd Street Y (92Y) in June, the Collective included a full-length dance choreographed by Marcus Willis of Alvin Ailey American Dance Theater, with an original score by Aaron Severini, former NYCB corps de ballet, and visual design by Kevin Draper, also the group's Artistic Director. There was also a full-length dance duet choreographed by Devin Alberda of the New York City Ballet, with original score and digital looping by Richie Greene, featuring Taylor Stanley. While incorporating various mediums with their own metaphorical and performative language into a full-length performance has its challenges, Satellite Collective is "committed viscerally to the hard work of collaboration," says Draper. Artists are welcomed to step outside their core art and influence the overall work: poets working with the visual artist, composers working with writers, choreographers working directly with the composers." 
To produce an innovative collaboration for the series at 92Y, Satellite Collective entered into the realm of social architecture as art form by inviting SiTE:LAB, a Grand Rapids based non-profit arts organization to participate.  Their artistic platform involves regional art production and the revitalization of urban space. From this collaboration three separate but linked events emerged: Gran Jericho, a film by Lora Robertson; a discussion between members of SiTE:LAB and Satellite Collective on the meaning of place; and an installation of a church steeple that SiTE:LAB excised from an old Grand Rapid's church and transported to 92Y's Buttenwiser Hall.  In Robertson's film with a score by Stelth Ulvang of The Lumineers and singing by soprano Catherine Hancock, Marika Anderson and Lauren King of New York City Ballet move dreamily around the church grounds and balance precariously yet imperiously on the church steeple. This collaboration may seem quite conceptual and complex as far as performances goes but Satellite Collective aims to open up the stage to diverse artistic practice, producing alternate channels for performance to envelope the audience—expressing the theatrical and choreographic gesture, sound, décor, film, stagecraft and storytelling into a total artwork.  "Dance is at the heart of Satellite programs because it brings so many arts forms together so transparently on the stage; in a similar fashion, short film allows us to use the talents of many different artists on a single work," says Draper.
ora Robertson's film Gran Jericho and SiTE:LAB's site-specific project Nothing is Destroyed will be presented and run through

July 9 – 30

at Open Source Gallery in Brooklyn.