Maple is a delivery service that wants New Yorkers to eat less sad salads. Unlike Seamless, there's a flat fee for a meal, including tip–and it comes with a cookie made in collaboration with Milk Bar. To diversify their lunch offerings, they've been partnering with celebrity chefs to create meals you might want to eat more than your go-to nearby lettuce (sorry, Dig Inn) or Chinese take-out. Their latest takeover features Chef Mark Ladner of Del Posto, who has created eight signature dishes, split evenly between lunch and dinner. The recipes are inspired by his forthcoming book, meant to re-imagine traditional Italian meals in a modern way.
Ladner's Maple recipes consist of primavera vegetable salad, whole wheat pasta with mozzarella and a fontina and radicchio panino for lunch, which sounds like a vast improvement from Just Salad. For dinner, if you're so inclined, menu items will include a goat cheese and swiss chard vignarola (or vegetable medley for those who aren't chefs), lemon shrimp and arctic char with lentils and a tangerine vinaigrette.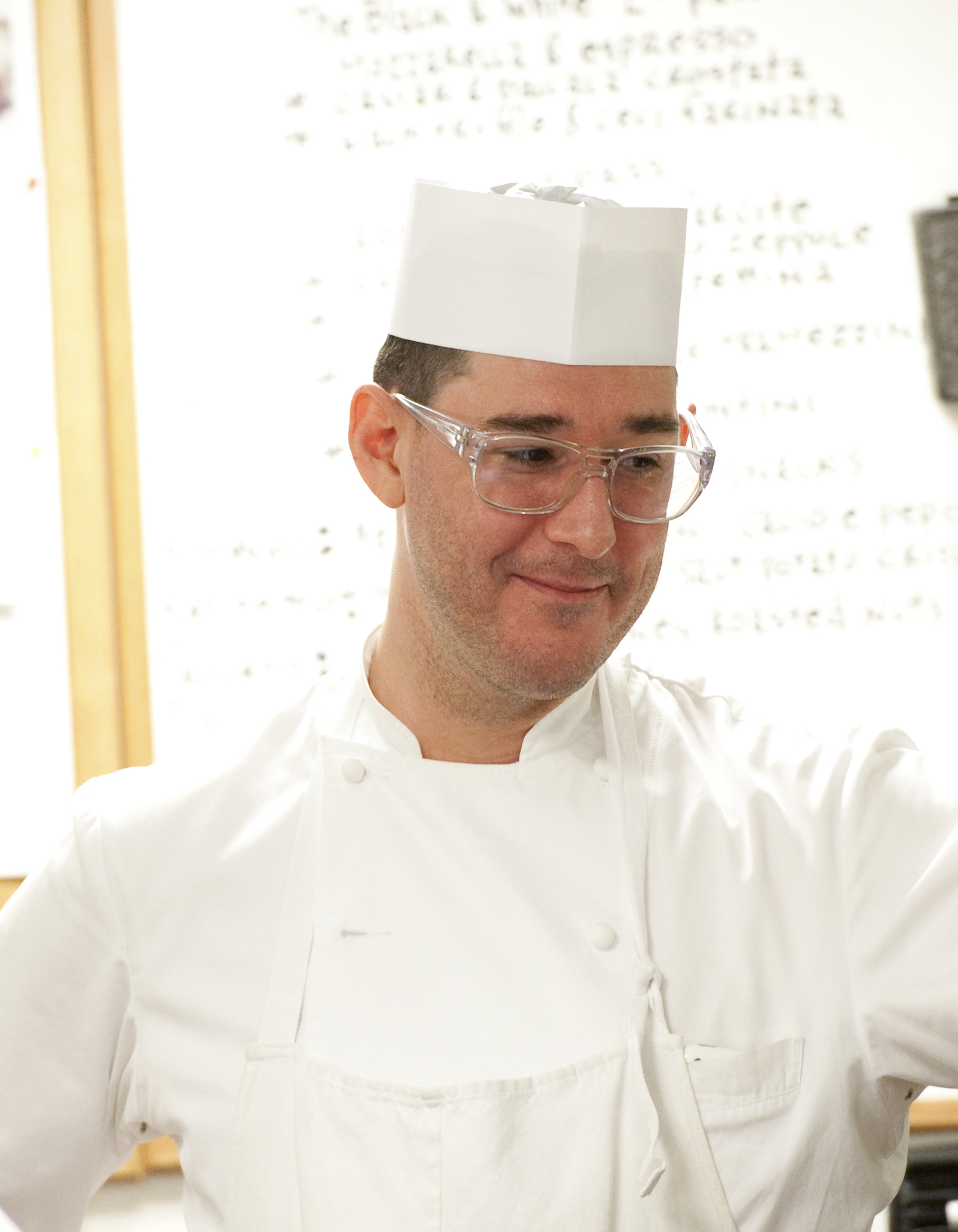 Chef Ladner has been on the culinary board of Maple since David Chang asked him to join. "This was a great opportunity for us to collaborate together, especially as late spring/early summer menus are well-suited for my style of Italian cooking," Ladner explained.
Ladner has been working with Michael Wilson, the former Editor in Chief of La Cucina Italiana, on his menus for Maple and The Del Posto Cookbook to create accessible Italian food. "We've put great effort into creating recipes for home cooks that articulate every detail of how we incorporate traditional Italian techniques into fine dining-style dishes," Ladner told Observer. Even if you're not a home cook, you can pretend you are with a Maple delivery–no one has to know that you have no idea how to bake fresh cookies, Milk Bar style.