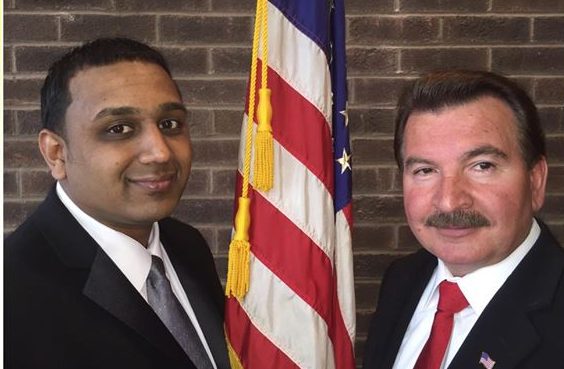 Incumbent councilman Adnan Zakaria and council challenger Anand Shah have been declared victors in Prospect Park's Democratic primary.
They beat their competitors, Councilwoman Cristina Peralta and Daniel Cabrera by a narrow margin that was decided by fewer than 150 mail in ballots. Peralta and Cabrera won at the polls but the absentee ballots put their competitors over the top.
Zakaria and Shah were supported by Prospect Park Mayor Mohamed T. Khairullah.
Here are the final vote totals, counting mail in ballots:
Zakaria: 557
Shah: 545
Peralta: 497
Cabrera: 467