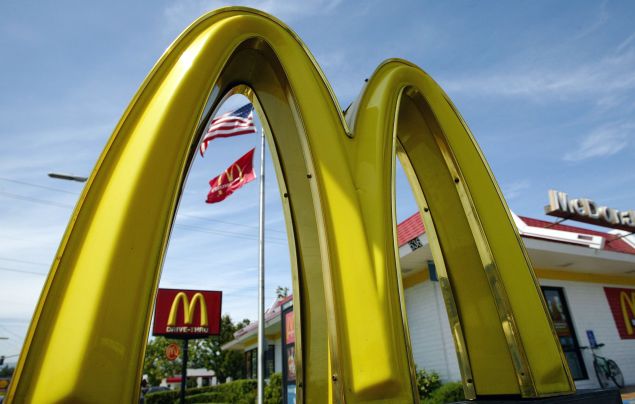 McDonald's is the new dining hot spot for the art world's elite. In Basel, dealers Gavin Brown and Massimo Minini took their post-fair fête to the Badischer Bahnhof McDonald's where fries, cheeseburgers, beer and sodium hangovers were had by all. There's some irony in all this that's just lost on me, but since European McDonald's are rumored to be nicer than the ones stateside maybe that was the appeal of this fast food gallery dinner.
NYC Landmarks Law gets a tweak from City Council. The Council has approved a bill to establish firm two year deadlines for voting on historic districts, and one year limits on landmark proposals.
Police seize Gaddafi's jewel-encrusted dagger from black market sale. Turkish officers discovered an ivory dagger that once belonged to Libyan leader Muammar Gaddafi while raiding a house in Istanbul. The man in possession of the knife planned to sell it to a Saudi businessman.
Vito Schnabel mounts 1980s-themed art show in St. Moritz. The budding art dealer and son of famous pajama enthusiast Julian Schnabel has his own gallery now, and this July he plans to show "an exhibition of work by artists active during the 1980s," such as Laurie Anderson, Jean-Michel Basquiat, Keith Haring, Sherrie Levine, and his dad. It should be noted that the younger Schnabel is not yet 30, and his own memories of the '80s are faint at best.
Franz West estate board members dismissed by judge for embezzlement. An Austrian court ruled that board members' "suspicious" payments (to themselves) during a five month period should never have been approved.
See scrapped designs for the new Tate Modern. Herzog & de Meuron were chosen to design the Tate's Turbine Hall in 1994, and tapped again to build the new Switch House building which opened this week. But here are several other architects' proposals for the museum's Bankside Power Station location on the Thames that never came to be.