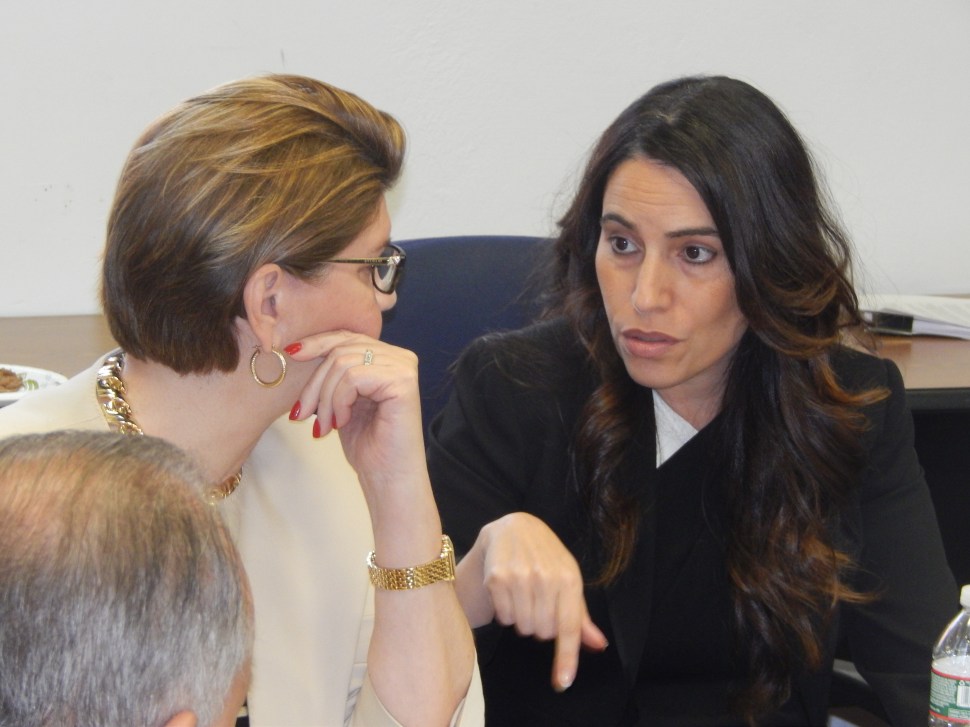 NEWARK – A group of Puerto Rican elected officials and advocacy groups came together earlier today to align themselves with U.S. Senator Bob Menendez's (D-NJ) opposition to a Puerto Rican debt relief bill otherwise known as PROMESA.
The bill as currently devised gives Puerto Rico little to no sovereignty.
Menendez wants that to change.
Gathered at La Casa de Don  Pedro in the North Ward, State Senator M. Teresa Ruiz (D-29), state Senator Nellie Pou (D-35) (both pictured above), Paterson Mayor Jose "Joey' Torres, Assemblywoman Annette Quijano (D-20), Newark councilmen Anibal Ramos, Jr. and Luis Quintana and others pledged to amass support for New Jersey's senior senator, who seeks what he says would be a more just composition of a proposed debt restructuring board to include appointments from the island.
As part of Menendez's alternative plan, the senator and his allies also want more safeguards to prevent a roll back of Puierto Rico's current minimum wage, a tightening of pension language in the bill and other language more favorable to the island's shareholders.
For more on the issue, go here.
[youtube=https://www.youtube.com/watch?v=YeHgwI_P9rY&w=420&h=315]