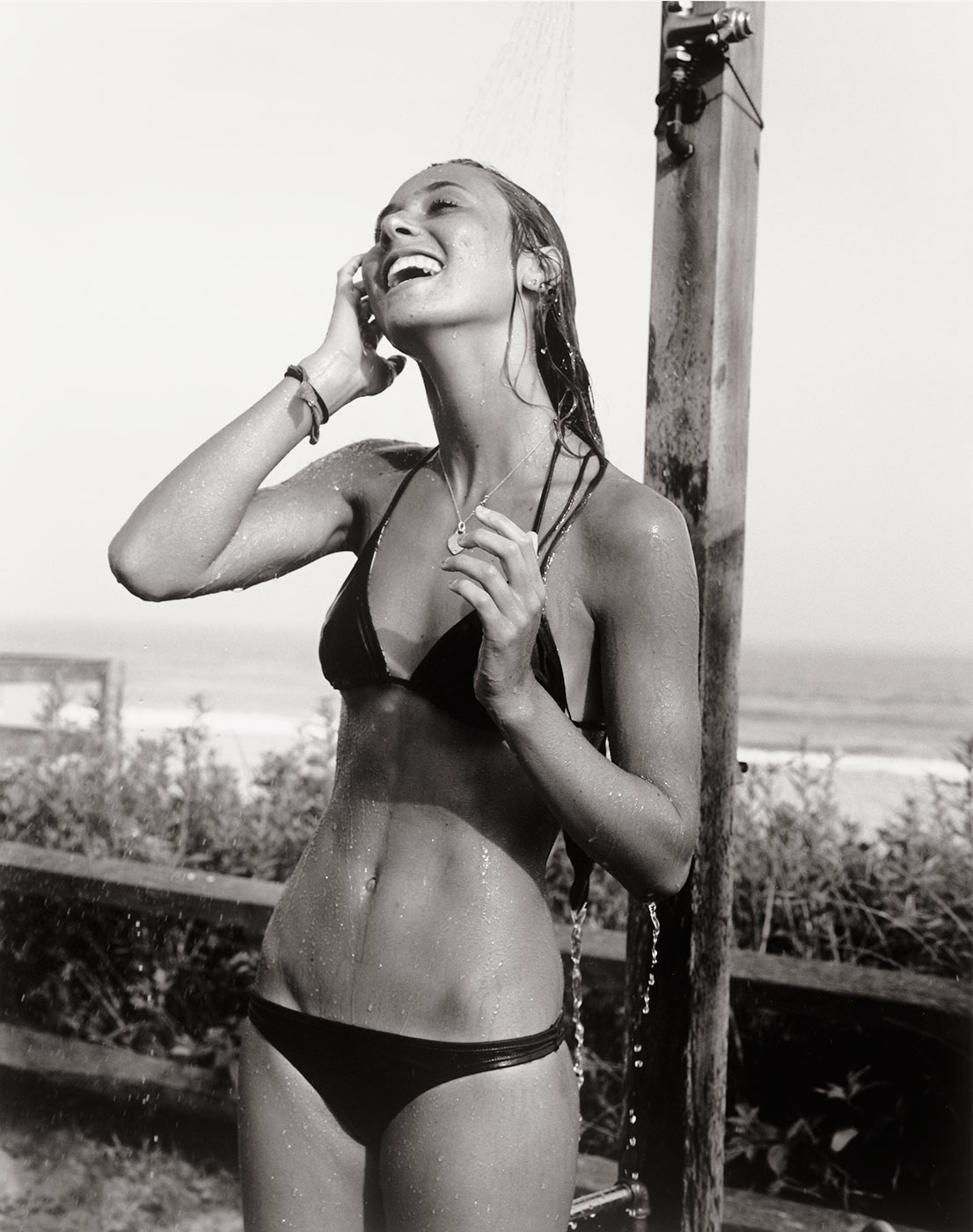 "Everybody here looks beautiful in the afternoon," Michael Dweck told me, from the vantage point of our  small table in the Jane Hotel's Café Gitane. We were two of the only customers in the restaurant on a sunny weekday morning, one of the first to really feel like spring. Quiet but for the occasional clink of silverware; a bright refuge from the city's bustle. "This room glows with these colors," he said.
As a photographer, Dweck has relied on this type of enchanting, flattering light to create images of idyllic lives and landscapes. His book, The End, includes photographs he shot in Montauk over a period of 18 days in the early aughts. Some of the shots focus on the natural beauty of the area. Some feature beautiful women, many sans clothing. Not all his subjects came from Montauk, though a handful ended up in the same place—Abercrombie catalogues and modeling careers. The book itself has enjoyed a glamorous afterlife: Abrams published the original 5,000 volumes in 2004 and they sold out in less than three weeks. This July, an expanded 10th Anniversary Limited Art Edition will debut. On Amazon and Ebay, The End can sell for thousands of dollars.
One of Dweck's subjects, Kurt Rist, was a Montauk native. Now, he's a professional surfer. "I've known him since he was a little kid," said Dweck. "He wanted a life on the sea and he figured it out. His father owns the liquor store in Southampton…I'm so proud of that guy…He was delivering liquor with forklifts [before his surfing career]."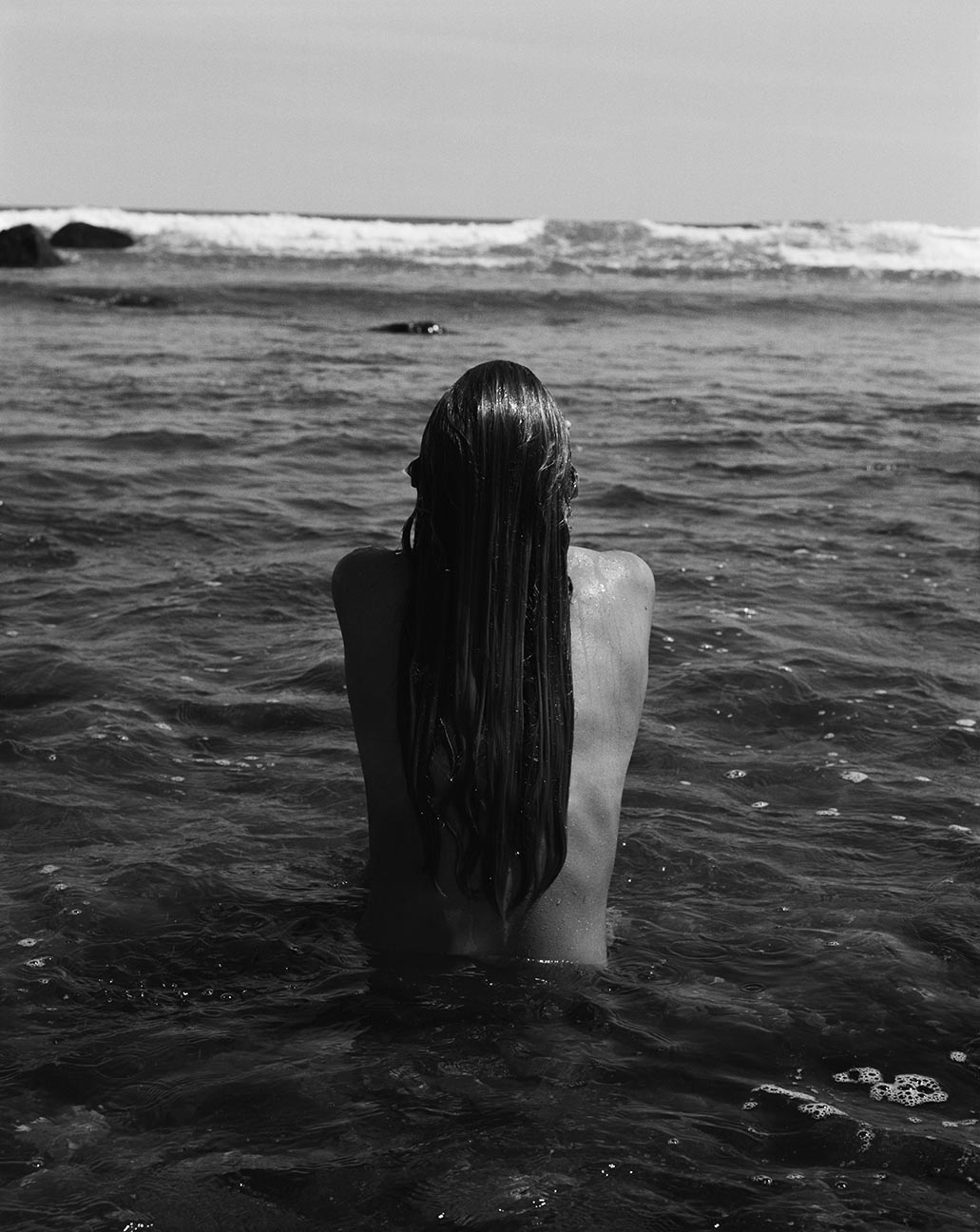 In Dweck's photographs, Rist is still a blonde, toned kid wielding a hose while his blonde, toned female counterpart leaps away from him. Or he's sitting in a chair, white towel around his shoulders, watching the same woman take an outdoor shower. Or he's resting on her back as they sprawl on a blanket on the ground.
"I wanted to be Kurt," Dweck admitted. "I'd go to the beach. I'd see these surfers. To me that was a really good life."
For those considering a trip to the Hamptons this summer, here's your fair warning: not everyone is as good-looking or perpetually nude as The End might have you believe. Dweck was upfront about the nature of the work. "When I did this, this was kind of my idealized world of what Montauk was to me…This wasn't a documentary body of work. Not everybody surfs naked in Montauk," he said. "Most people do. I'd say 99 percent of people surf naked."
"Really?" I asked.
"No," he said. "This was in my mind."
Dweck discussed his childhood in Bellmore, Long Island, and how as a member of his school's track team, he used to run to Jones Beach and back and go out at night on the beach, too. In the book, he says he's portraying "a life of freedom."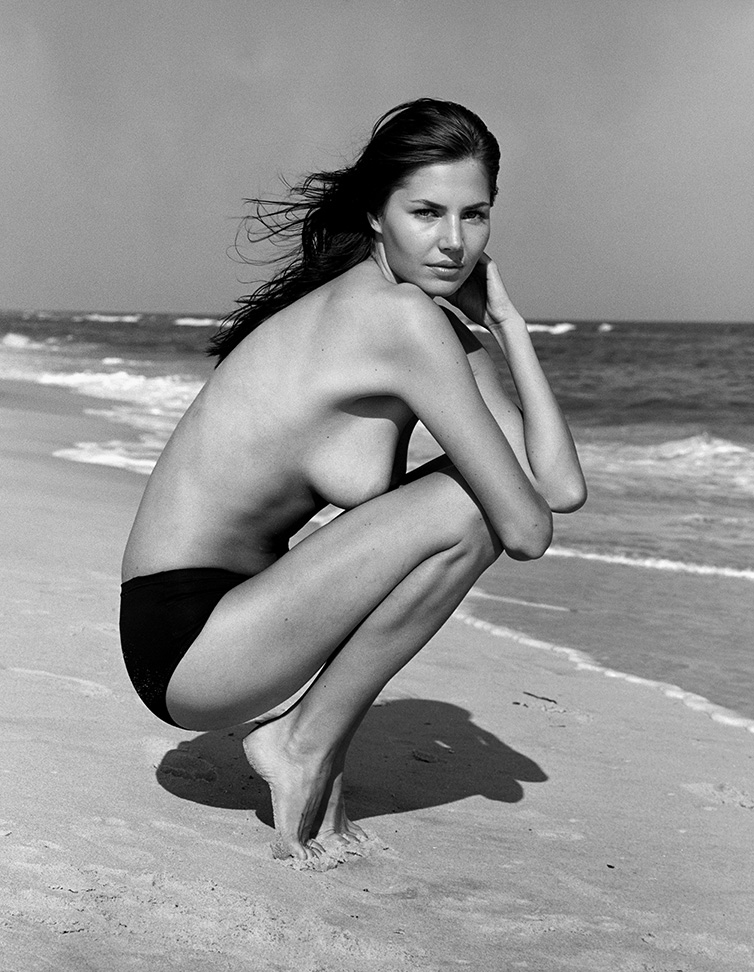 "I was 19 years old and thought it was the best part of life, where you're almost independent from your parents, your hormones are racing, and that combined with the beach and a life by the sea…are interesting things," he told me. "This is about being young forever and what that means. It's a little hedonistic."
Even the book's title gives it a romantic feel: The End. It dramatizes a particular point in Montauk's history, before the clubs and "wet parties." Dweck compared the old Montauk to the old Meatpacking District—areas the police avoided.
"Montauk didn't have a police department," said Dweck. "The East Hampton police wandered over every once in a while." Now, the fisherman are disappearing, and he's trying to help them. He conceived of shooting a "sexy calendar," though feuds among the fishermen have stalled the process. ("That guy's gonna be in it? I'm not gonna be in it.")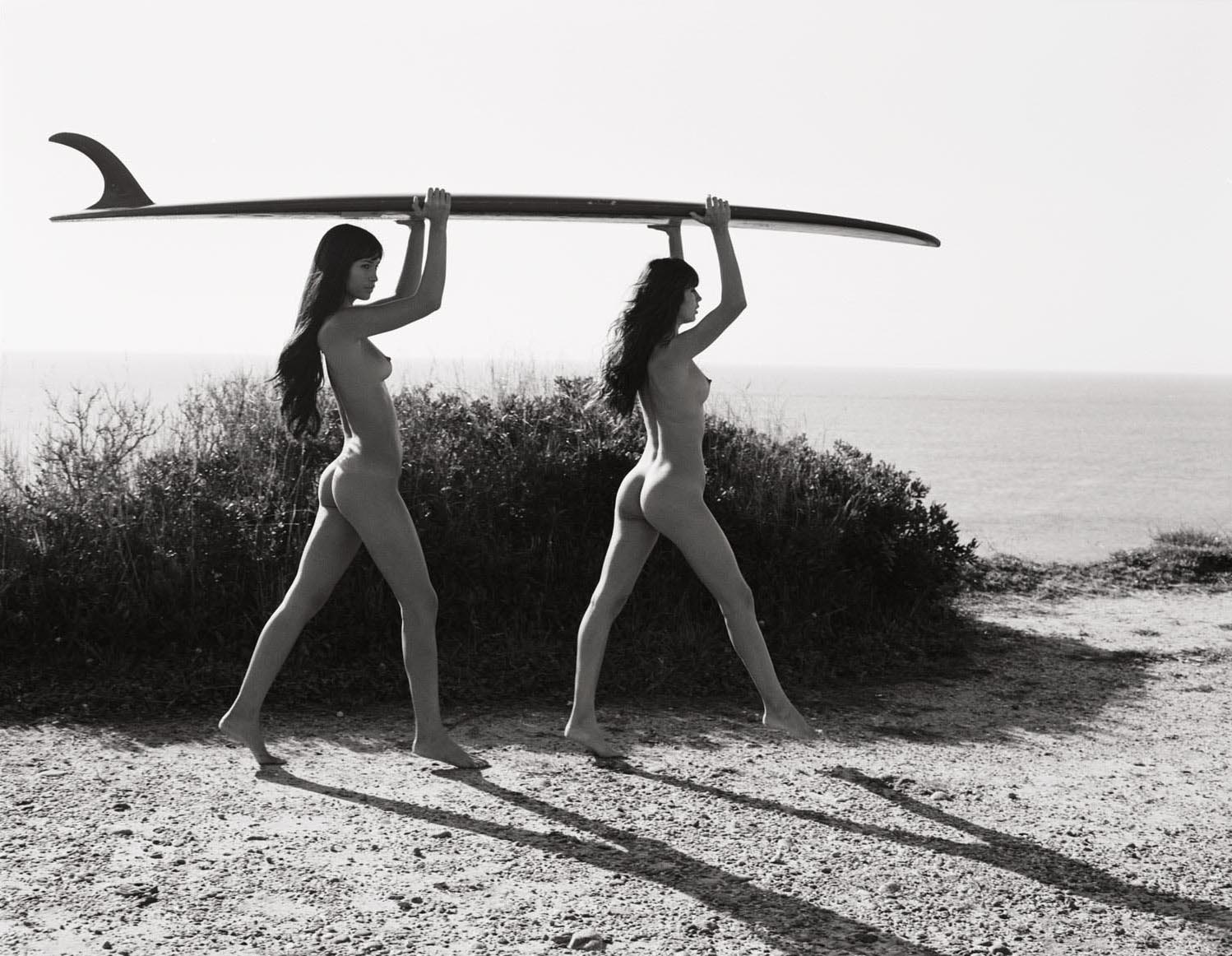 Despite throwing some shade at Montauk's infiltrators, Dweck is still devoted to the place. "The ocean is still the ocean," he said. "There's something about the salt air and that particular place. You're surrounded by water on three sides and it's so narrow. The energy of Montauk is really unique." In July, Dweck is even throwing an "ironic" party at the Surf Lodge.
I'd brought his book to our meeting, and during the interview, Dweck tenderly opened it, describing its different elements—the embossing, the vintage fabric, paper made in Northern Italy to look like his prints. In his hands, the book becomes something of a realized dream. He mentioned that he doesn't use any filters for his images.
"The light in the East End or Montauk is so diffuse because of the humidity," he said. "That's why these look like that. There's no Photoshop. I don't use a digital camera. There's no tricks. Everybody to me looks like that. I can't take a bad picture out there, really. It's just how it is."