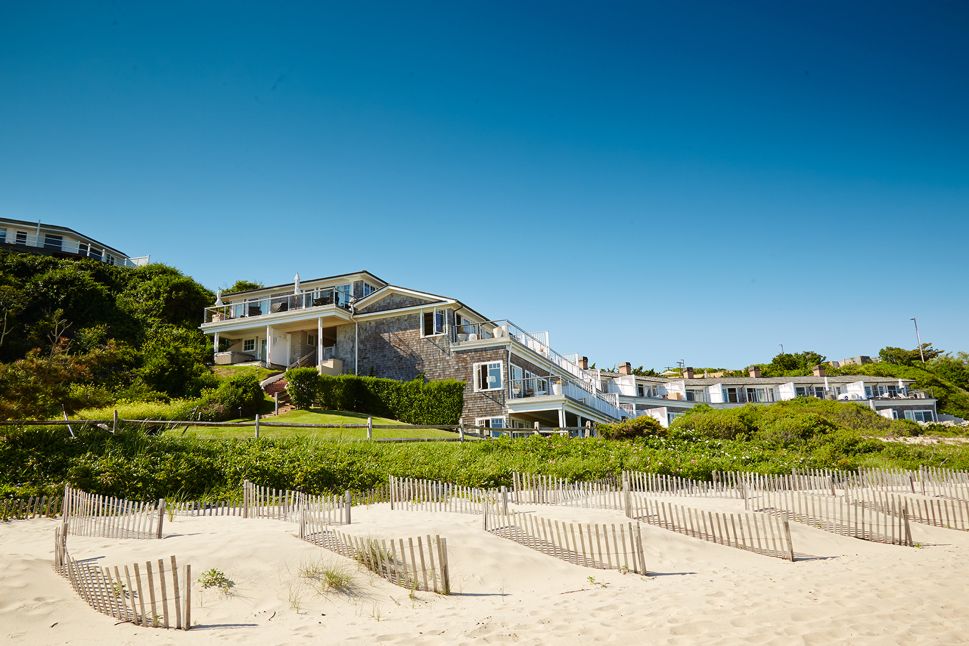 There's a certain excitement to being where the action is, whether it's Rodeo Drive or the Hamptons' high-end nightclubs, but sometimes, the East End calls to those seeking tranquility and nature.
For decades, that call was to travel further east on the island, past Southampton and Bridgehampton and East Hampton to Montauk, but a few years ago, the quaint fishing and surfing community of about 3,500 year-round residents became the hot spot for the young, rich and thirsty, driving up real estate prices and crowding the streets, bars and beaches to capacity.
"The demographics have changed a lot," says Nancy Keeshan, of Keeshan Real Estate, The Montauk Realtor, which claims to be the oldest real estate agency in the community. "It's becoming more of a high-end destination now."
But not without some growing pains.
Higher prices for rentals, starting at about $35,000 for past season, means more young people shored up in a home—up to 20 at times—causing noise issues. Some say rowdy behavior has soared over the past few years, reaching a crescendo last summer when local bars and restaurants were ticketed for overcrowding, and arrests were at an all-time high for drunk driving, public urination and fights, according to officials.
Local homeowners had enough, complaining at East Hampton town board meetings (despite its distance, Montauk is still part of the Town of East Hampton) that the laid-back vibe of their community has been deeply disturbed, and the town officials answered their call, strengthening the rental codes (only twice a season can a house be rented for less than two weeks, for instance), and enforcing ordinances already in place, such as no more than four unrelated people in the home who are not already living together as a family.
The people buying homes in Montauk now, she said, are the 'grandchildren of the people that used to summer in Southampton.'
Police say that so far in 2016 it's been calmer, with fewer tickets and arrests, but on a recent weekend, it was clear that the community is still a favorite among young adults. Families were seen on the main street of Montauk Highway during the day, where kids could grab an ice cream cone at John's Drive-in (which displays a sign announcing it is under "old management"). As the afternoon wore on, the scene changed, with young women taking selfies on the beach and young men, whose colognes preceded them, strutting down the streets.
Because of the new restrictions, rentals are off, but sales are brisk, says Kim Fagerland, branch manager of the Douglas Elliman Real Estate office in Montauk.
"They have gone up about 5 percent from this time last year," she said, adding that three-bedroom entry-level homes have risen to about $700,000 base price. High-end homes on the ocean are being offered as high as $13 million, equaling prices for waterfront homes in Southampton and East Hampton.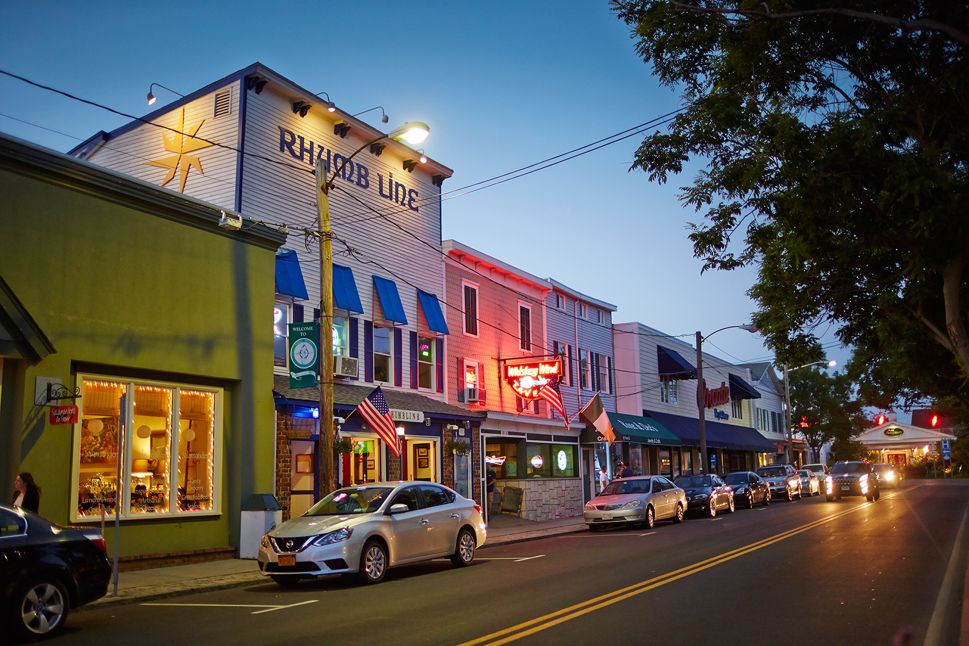 "It was hard to see things change," says Fagerland, a life-long resident of Montauk. "The places I used to horseback ride as a kid are where McMansions are now. But still, 60 to 75 percent of the community is dedicated parkland. So it's pretty much the way it's going to be. Now it's about the remodels and teardowns."
Keeshan has a $2.4 million home listing off East Lake Drive, which boasts large picture-window views of Lake Montauk. The four-bedroom, 3.5 bath home has a finished basement and fireplace, a private gated entrance and long gravel driveway. Keeshan calls the East Lake area the "Beverly Hills of Montauk," mostly because its location is east of town, giving it a secluded feel.
"People think Montauk has gone high end, but there are still some deals under $1 million," she says. "It's still a family environment: summer camps for kids, Red Cross swim lessons…all the things that were here when I was a kid."
The people buying homes in Montauk now, she said, are the "grandchildren of the people that used to summer in Southampton."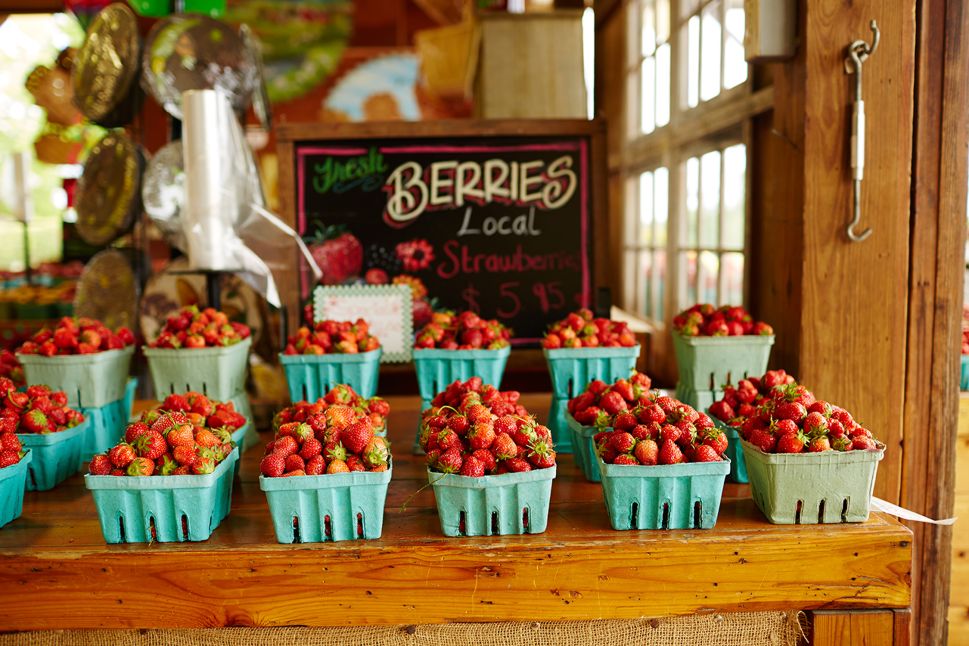 It's not just the homes changing hands from middle-class year-round residents to summering millionaires. Businesses that have been generational landmarks are also transforming. Gosman's Dock, where day-trippers and residents alike could grab a plate of steamers and sit at tables on the water, is for sale for a reported $52.5 million (its 14 acres include other leased buildings). The new owners of Gurney's Montauk Resort and Seawater Spa have begun a luxury renovation of the venerable spot, with 42 rooms completed for the summer months. The owners, Lloyd M. Goldman of BLDG Management Co., Inc. and George Filopoulos of Metrovest, also recently purchased the adjacent Panoramic View Resorts and Residences property, converting the rather affordable nightly rentals to luxurious oceanfront properties called "The Residences." The two- to five-bedroom units, from 2,000 to 5,000 square-feet, with butler service, owner beachside cabanas, seawater spa and pool, beach nannies and access to Gurney's amenities, start at $4.7 million; Ryan Serhant of Nest Seekers International has the listings.
So, as Montauk becomes a more posh location, those who love the East End for its rural, small-town feel are looking elsewhere on both the North and South Forks. For Brooklyn residents Mark Solomon and Cheryl Rosen, Aquebogue, a small farming community just to the east of Riverhead, fit the bill.
"When it came to choosing, the Hamptons was never a consideration," Solomon, 37, and a Manhattan attorney, said of their second-home search. His wife, Rosen, 38, is a program manager in the financial technology field. "We were looking for something quiet and more family-oriented, and more away from it all. Plus, the values were tremendous, compared to what you find on the South Fork."
'We were looking for something quiet and more family-oriented, and more away from it all. Plus, the values were tremendous, compared to what you find on the South Fork.'
The couple found their dream home on the Peconic Bay, a five-bedroom, 4,000-square-foot home with a porch overlooking the water, which they purchased last year for a little over $1.3 million. The couple, who rent in Carroll Gardens, has two young children, and wanted a big home to accommodate their extended family as well. Since they bought the house last April, they have been there most weekends throughout the year, as well as Thanksgiving and Christmas holidays.
"It's 20 to 30 minutes closer," Solomon said. "We can usually get to the house in two hours."
But the real pull was the genuine rural atmosphere. "There are a ton of working farms, producing food and flowers and so," Solomon said. "Many of the farms have areas where the kids can run around and pet the animals. It's a different feel, and we wanted to give them that agricultural lifestyle."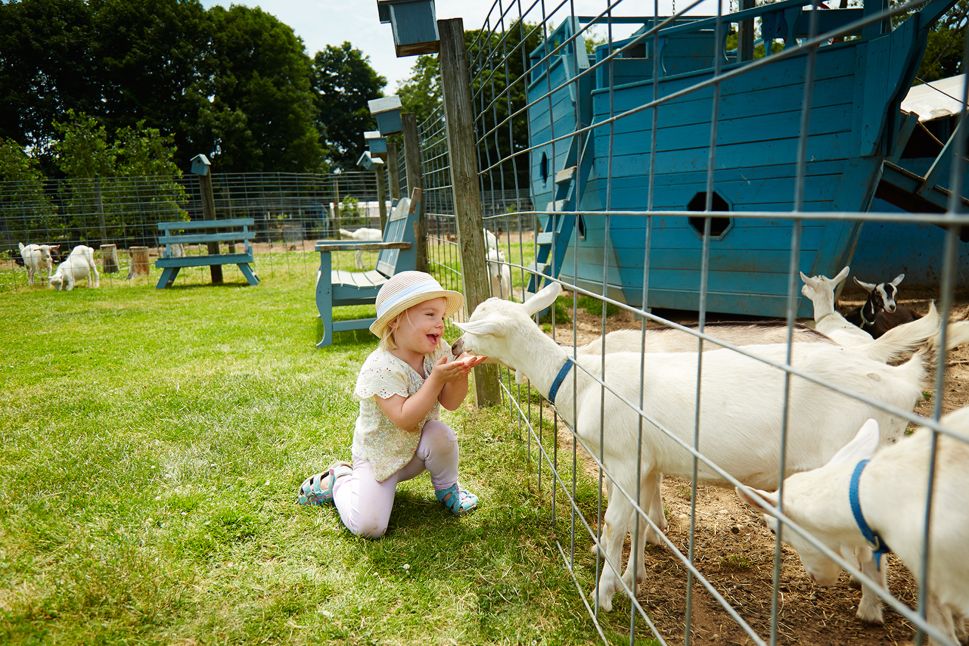 Young couples, many from Brooklyn, it seems, are drawn to the North Fork for its burgeoning farm-to-table restaurants, which earn high praise from food critics—Noah's Restaurant on Front Street in Greenport and the North Fork Table and Inn on Main Road in Southold are just two—as well as local wineries where one can take tours and sip a glass of merlot with a small plate of local cheeses.
And taking advantage of the just-picked produce means more home cooking, too.
"Here, people buy their vegetables at the farm and cook at home. There's fresh fish, right from the water, and goat cheese from Catapano [Dairy Farm], and fresh oysters," said Karla Dennehy, executive manager of sales at Douglas Elliman Real Estate in Mattituck. "There are so many interesting food things going on, and people are discovering it. Many are from Brooklyn. They're younger and hipper."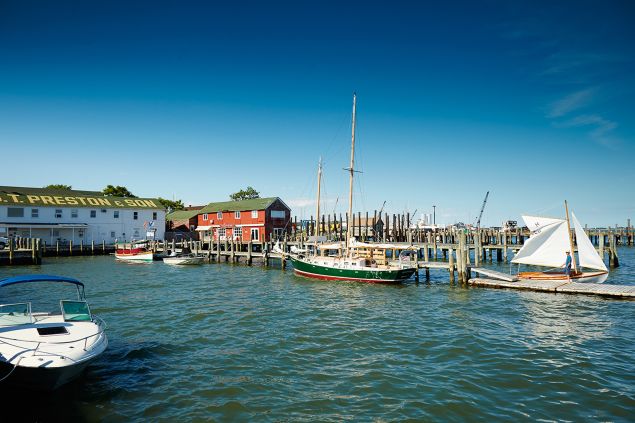 Greenport, once a modest village of farmworkers and fishermen, has become a destination spot, both for tourists and homebuyers, with a vibrant downtown and historic working carousel adjacent to its waterfront village square.
"It's a good season for sales," Dennehy said of the North Fork. "It's interesting, because there's kind of a balance in the market at the moment. It's a good time to buy and a good time to sell. If you want to buy, there's still amazing value, but the inventory has gone down, and days on the market has gone down, too."
According to Elliman Real Estate's Market report, average home prices on the North Fork have bumped up from $672,698 to $693,112 from last year's first quarter to this year's, a 3 percent increase. The number of days that houses are on the market is also on a downward trend, from 159 during last year's first quarter, to 139 this year. Inventory has stayed relatively stable during those periods, from 494 last year to 507 this year.
While the North Fork tends to be more about boating or the beauty of the rural landscape, the south is, as always, mostly about the beach. But the trend is no longer exclusively to the east, to Montauk and the end of the Island, but west of the Shinnecock Canal, to Quogue and Westhampton Beach.
While there are still Mercedes SUVs and Range Rovers parked diagonally along the main street, fewer high-end shops and reservation-required restaurants beg for attention. The atmosphere is decidedly more laid-back.
In Westhampton Beach Village, Monday nights are movie nights, Tuesdays are for children with puppet shows and music, and Thursdays are for concerts.
"It's definitely geared toward families," says Kim A. Buonomo, director of operations at Brown Harris Stevens Realty. "It gives you a small-town feel."
Home prices range widely, says Buonomo's colleague, Darlene M. Manzella. There are some fixer-uppers that start in the $500,000 range, modest, move-in ready three-bedrooms with a pool for about $1 million and higher-end homes for $10 to $20 million along the oceanfront Dune Road, still less than what would it cost to live on the ocean in Southampton. Co-ops and condominiums along the beach and in the village are also available, from $600,000 for a one-bedroom and up, according to Manzella.
If the Hamptons are a place to be seen, the Westhampton Beach/Quogue area is about being left alone. Realtors note that celebrities come here and buy homes to relax: Giants quarterback Eli Manning, soap opera star Susan Lucci, television actor Michael J. Fox, and CNN anchor Anderson Cooper all have bought homes in the Westhampton Beach/Quogue area.
Part of the reason for the area's appeal is that it is geographically off-the-beaten-path: After exiting the Long Island Expressway, you don't need to spend much time on Route 27, which is the main Southampton/East Hampton route and the subject of many a traveler's clenched-fist epithet during frequent interminable traffic jams.
"It's really about the beach," Manzella noted of Westhampton Beach. "There's surfing classes, swim classes, rowing classes." As in most of the East End communities, rentals in the Westhampton Beach area swing widely from $20,000 monthly for a modest three-bedroom home inland to $100,000 a month for a newly renovated six-bedroom beachfront property with a pool.
Ironically, back in the 1970s and '80s, the village was the place to come to party, according to Patrick Galway, executive manager of Town and Country Real Estate's Westhampton Beach office.
But now, Westhampton Beach Village is considered unique for its private beach clubs, many along Dune Road, with pools, tennis and snack bars. The clubs have swim teams, where children and teens race against each other, and are a big part of childhood summer memories, says Galway.
"It's really not about group rentals anymore," he said. "We do have a lot of celebrities here, but they fly under the radar."
"We don't have the glitz…and for that we say 'thank you.' "