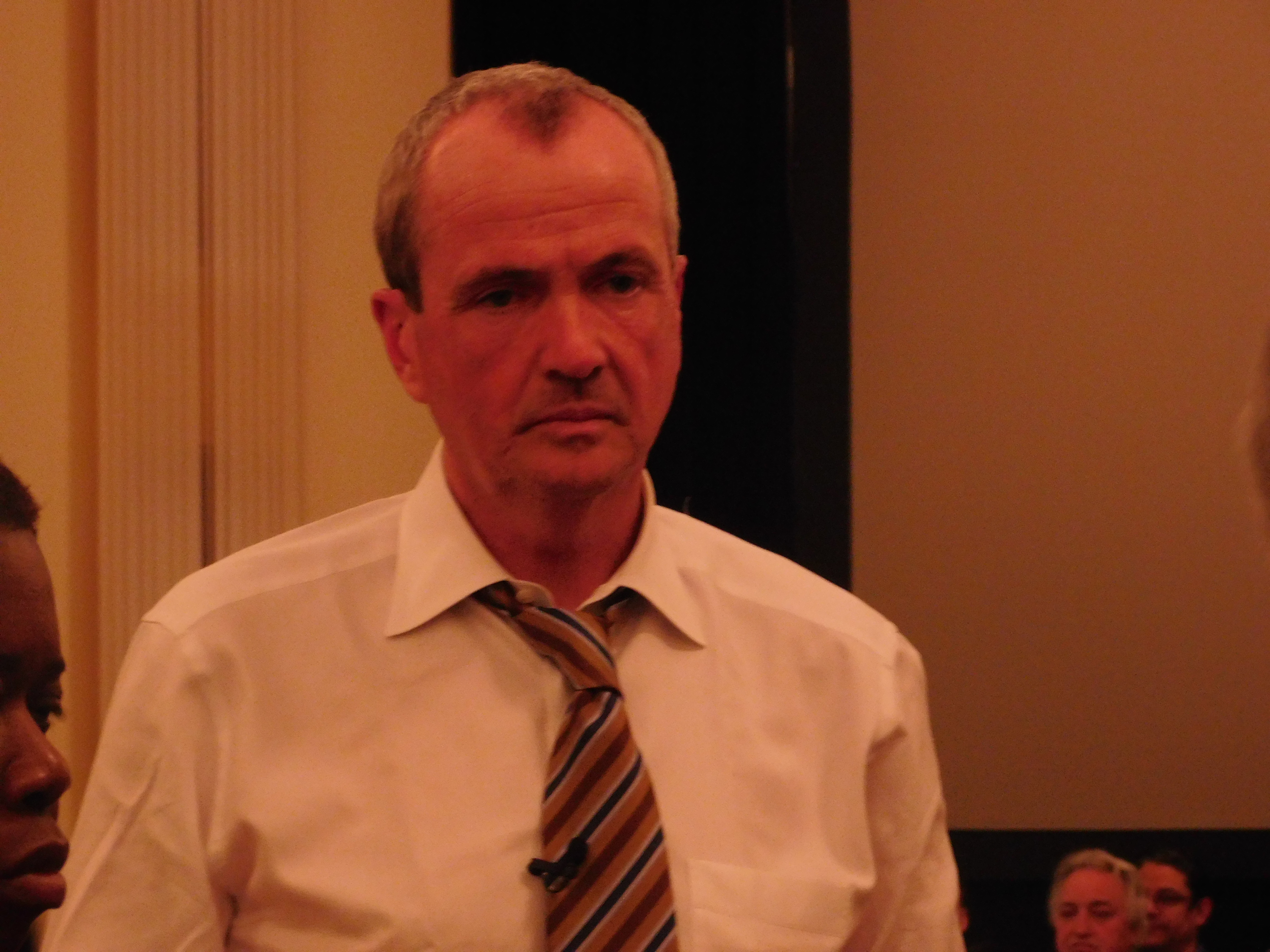 As Former Ambassador Phil Murphy continues working to claw his way into a state of relevancy ahead of the 2017 Democratic gubernatorial primary, the candidate claims that his campaign is working to inspire New Jerseyans who have grown weary of Governor Chris Christie and Trenton politics.
In an email blast sent out on Thursday, Murphy said that he had countless conversations with New Jerseyans before his decision to enter the gubernatorial race as the first high-profile Democratic candidate to officially declare.
"What I heard over and over in these conversations was that our residents believe that Governor Christie and his allies in Trenton serve themselves instead of the people of our state," Murphy said in the email blast. "They're not wrong — and they're right to be fed up with a state economy that lags behind the region and the nation."
Murphy also said that his campaign will not be accepting anonymous donations.
"We're not going to fund this effort the way others do. I'm holding our campaign to a higher standard. I won't accept any anonymous donations. Dark money has no place in our politics," Murphy's email said. Additionally, Murphy's campaign has recently been pushing a trip giveaway to the Democratic National Convention in Philadelphia to a donor.
Murphy's email comes on the same day that lawmakers in Trenton—including likely gubernatorial challenger Senate President Steve Sweeney—attempt to pass legislation that will fix the bankrupting Transportation Trust Fund (TTF). The deadline for that fix is looming. Initially, a senate-approved plan aimed to levy at 23 cent per gallon tax increase on gas to fund the TTF while tax cuts like an estate tax phase out would provide some tax relief. On Monday night, however, the assembly voted late in the night on a deal Assembly Speaker Vincent Prieto stuck with Christie to keep the gas tax increase and, instead of the senate's favored tax cuts, cut the New Jersey sales tax to 6 percent. Because Murphy is not a legislator, he has been left out of those negotiations and with little route to express his opinions on the plan.
Even so, Murphy did not hesitate to blast Christie for his connection to Trump as the TTF deadline comes nearer.
"It's critically important for us to build a progressive movement in New Jersey that not only stands with workers and families to defeat the Christie – Trump agenda this November, but also keeps fighting for those values in the gubernatorial election next year," Murphy wrote.