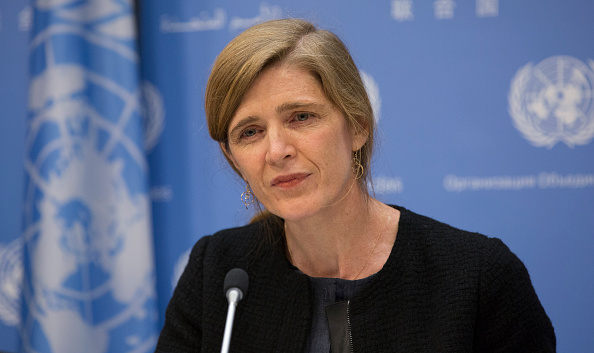 Visitors from around the world flock to the Met to view art history's great masterpieces and attend fashionable galas, but to negotiate international relations is surely a first. New York's premier museum recently became the unlikely venue for a high-security, invite-only meeting organized by Samantha Power, President Barack Obama's envoy to the United Nations. Mixing business with pleasure, the U.S. ambassador invited key international diplomats to tour the museum's newest exhibition of Islamic art.
Joining Power to see "Court & Cosmos: The Great Age of the Seljuqs," an exhibition of artifacts from a short-lived Turkic dynasty, were diplomats from 15 countries, including Afghanistan, Algeria, Egypt, Iraq, Qatar, Senegal and Palestine. Power's hope: the historic artworks would provide the edification needed to soften the tone of regional discord. Just a day before the museum tour, Syria's besieged city of Aleppo was plunged into chaos.
Ambassador Power was once a trusted campaign policy advisor to President Obama, and served as a member of the National Security Council before heading to the U.N. in 2013. With only six months left on at her current post, the ambassador is looking to create legacy results.
"She does a lot of events outside of Turtle Bay," said Rae Lynn Wargo, an aide to Power.
The ambassador has found taking discussions away from the occasionally numbing rhetoric of the U.N. has proved effective for diplomacy. In the past, Power has sparred on Twitter with outspoken Russian ambassador Vitaly Churkin regarding her meeting with the punk band Pussy Riot, played basketball with Arab and Israeli youth, and sung karaoke at the South Korean ambassador's residence. She frequently brings her work home with her to the Waldorf Tower penthouse she shares with her Harvard professor husband Cass Sunstein.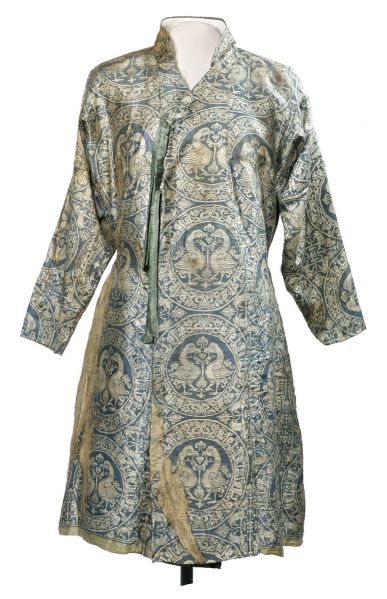 As it turns out, Power's tour is not the first time the museum has hosted VIP politicians. When the U.N. General Assembly is on, small groups of government representatives have been known to swing through. Notable visitors included Secretary of State John Kerry and Crown Prince Naruhito of Japan, according to the museum's vice president of communications Elyse Topalian.
The exhibition at the Met includes exquisite relics from an ancient culture that once occupied the now war-torn region spanning Iran, Iraq, Turkey and Syria from the 11th through 13th centuries. In the show's catalogue and in an earlier book, historian A.C.S. Peacock wrote that the Sunni nomadic group, who briefly captured Mosul, Iraq, suffered from divisions during its short dynasty, which is best known for its literacy, innovation and religious tolerance.
"In the Middle Ages, many Muslim societies placed great emphasis on learning and had large libraries and great respect for our shared history," Met Museum president Daniel Weiss said.
Diplomats spent two hours in the galleries, sharing perspectives on the Seljuqs and, it seemed to this reporter (the only member of the media invited), they managed to find some common ground.
Sheila Canby, curator of Islamic art, directed the visiting diplomats to view a 13th century basin from Jazira. "The relationship," she said of the ancient Muslims and crusaders, "was complicated," with some conquest and some cooperation.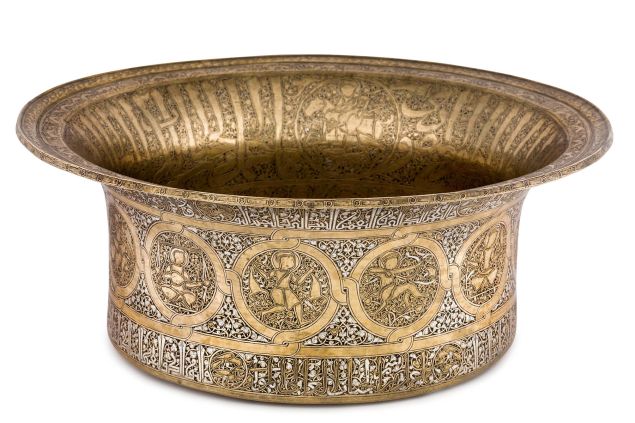 "It is important to show that Islamic history is not about fanatics waving flags," said Weiss. "Most people get it that Muslim world history and culture is not about ISIS."
Amr Al-Azm, an anthropology professor at Shawnee State University in Ohio who specializes in the region, joined the tour. "I am like a kid in a candy shop, these are treasures of Islam," said Al-Azm, an anthropology professor at Shawnee State University in Ohio. "A people without their history are lost."
Al-Azm told the group that Aleppo's ISIS brigades, such as the Zangids, take their names from ancient civilizations.
"Those who choose those brigade names, are they on the extremist side? On the al-Nusra side or ISIL?" Power asked, intrigued.
"More on the al-Nusra side," Al-Azm answered.
"This is not the Security Council," Jordan's ambassador Dina Kawar chimed in, eliciting laughter. Evoking candor was the point of Power's tour.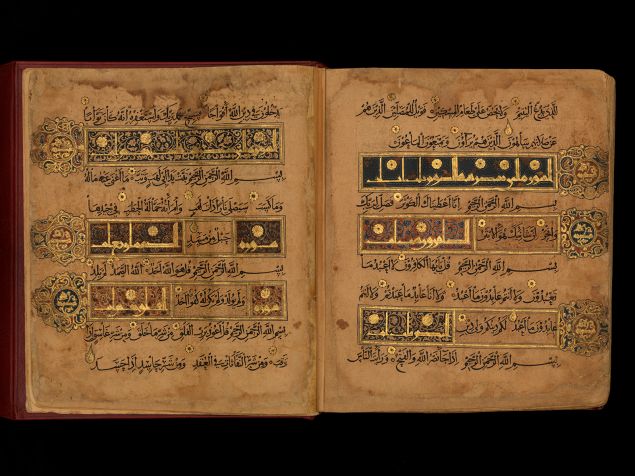 "The exposition shows a period of our history where cultural influences were able to produce the epitome of beautiful artistic pieces," said Kawar. "When you see the exposition and you watch D'aesh [ISIS] destroying our cultural heritage, claiming it as unreligious, you realize the urgent need to unite against such a dark force…Cultural diplomacy is certainly the most effective and the most necessary at this stage"
Power pushes hard but artfully, and she may be on the right track. Some of the biggest breakthroughs in diplomatic relations since World War II have occurred outside the hallowed halls of government: in the bucolic estate of Bretton Woods, Camp David, the Wye Plantation, and Potsdam. There has been Henry Kissinger's "shuttle diplomacy" and Richard Nixon's "ping-pong" diplomacy. Whether Power's "museum diplomacy" will help mend Middle East fences is hard to predict, but she succeeded at focusing diplomats on history and art. Not a bad place to get the conversation started before she exits the corridors of the U.N.
"Court & Cosmos: The Great Age of the Seljuqs," is on view at the Met Fifth Avenue through July 24.