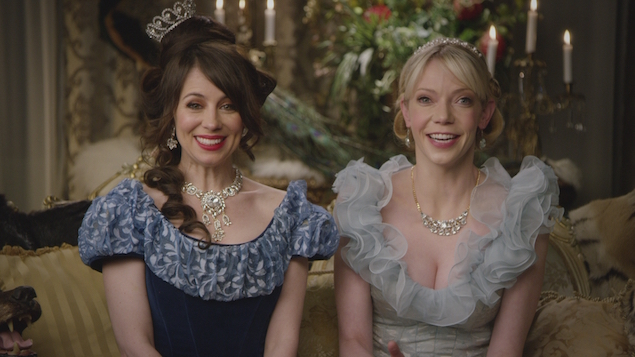 In the forty seconds it took Natasha Leggero to go from a building to a car waiting on the curb, no fewer than half a dozen men came up to her asking for her autograph. They were prepared: with glossy photographs of her (most of them from more risqué photo shoots) and fat blue Sharpie markers already uncapped.
"How did you guys know I was going to be here?" she asked one of the men. Indeed, it seemed improbable they would know what nondescript office building she would be exiting, and when.
He did a typing motion. "The Twitter. Tweets."
The look on her face indicated that didn't really answer her question. When we're safely in the car (away from the probing and ubiquitous blue Sharpies) I asked her how long she's had to deal with fans that veer on obsessed.
"There's always levels of fans. People will ask you for your autograph if they've seen you do standup once. If it's the right type of person."
These days, there are more places for her fans to see Natasha Leggero than ever before. Last year, she and Riki Lindhome (of Garfunkel and Oates) created Another Period on Comedy Central, which they also star in. The show is a send-up of this generation's favorite reality shows highlighting the lives of the rich and wannabe famous—think Real Housewives and Kardashians—but taking place in America's Gilded Age at the turn of the 20th century.
"American's Gilded Age is just people that came from the Wild West and then they got all of this money."
"It's this untapped time period in America that's just fascinating. From 1900 to 1912, there was no income tax: People were living like rappers."
In Season 2 of Another Period, socialites Lillian (Leggero) and Beatrice (Lindhome) Bellacourt, are attempting to return to society's good graces after being banished from their family manor. The first episode, which aired June 15, found them consulting Harriet Tubman for marketing advice.
Much of the show's humor comes from the ridiculous, but historically accurate.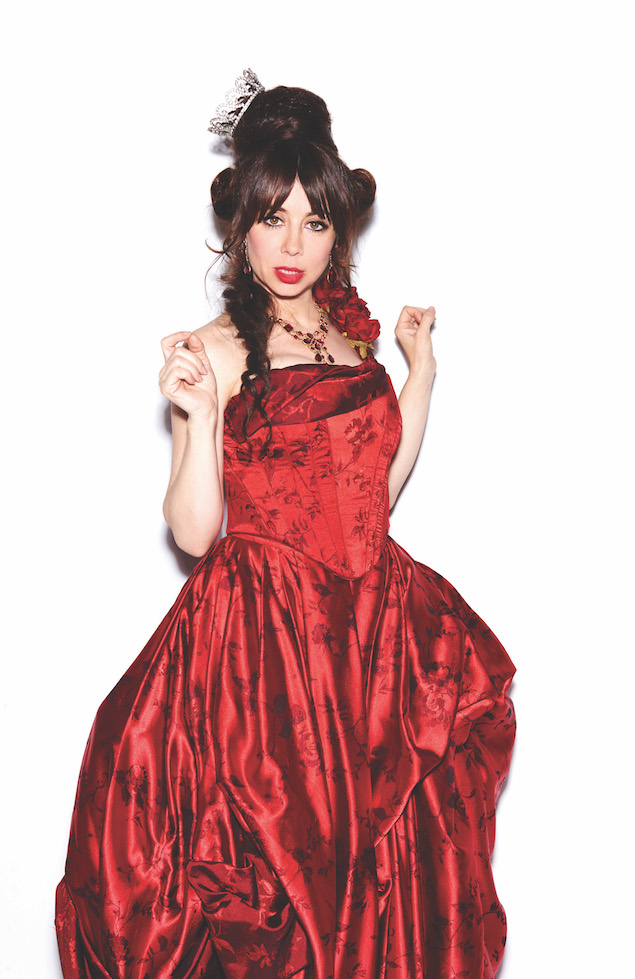 "I could take so much of what I learn about from the Gilded Age, it and turn it into comedy. Like the first beauty pageant was between a baby and a bird and a cabbage. Everything was being figured out."
The Victorian era also coincides with the invention of the vibrator, which was used to stimulate women suffering from what doctors called hysteria. "We have an episode where Freud comes and masturbates us," Leggero says. "And that's actually something that happened! It's just fun to be able to find those things."
[youtube https://www.youtube.com/watch?v=yV8q6s4FgOo]
Though Another Period shares an era with Downtown Abbey, the mock-reality TV format seems a more fitting representation of American wealth at the time."
"Downtown Abbey was so huge and we all loved it, but it's British. It's more proper. It comes from a lineage. American's Gilded Age is just people that came from the Wild West and then they got all of this money. They're a little more tacky."
And although the show may not be entirely historically accurate, the costumes and figures they interact with on the show are all plausible for the time period.
"Jason Ritter plays our brother Frederick, and this year he becomes Vice President," Leggero said. "And what's so cool is that there was no vice president in 1903."
It's true: After William McKinley's assassination in 1901, Vice President Theodore Roosevelt took his position, leaving the VP spot open until the next election, as was the practice at the time. "So in our heads, we were like, okay well this could have happened, and then they just erased it from history."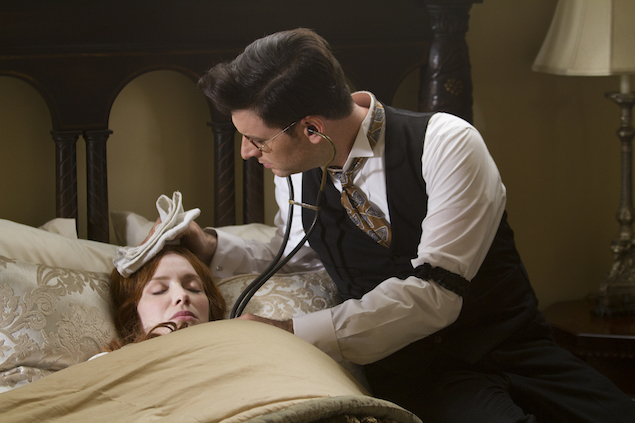 Leggero's interest in history didn't emerge until college, when she read House of Mirth by Edith Wharton. "I remember the man would send the woman a bouquet of yellow roses every morning and they would always throw away the old ones, after a day. Just the excess of the turn of the century… That sparked the interest in the Gilded Age for me."
It was a long journey to success for Leggero, who's currently touring alongside her husband, fellow standup Moshe Kasher (pronounced KASH-er, not KAH-sher. Don't make the same mistake I did.)
Leggero lived in New York City for five years, waitressing and auditioning to be an actress before moving out to Los Angeles where she began her career in standup comedy.
"I couldn't get anything happening in New York. I would just wake up every morning and try to get a commercial agent. So I would walk around the streets, knocking on doors basically. I almost got an agent, and then, after my third interview, he called me and said, 'I just think you're too short to be an actress. I don't think it'll ever happen to you.' I remember I was at a payphone and I just collapsed. I was so upset, just bawling, because I thought he knew," She said, and then, slyly, "His name is Al Flanagan."
I recommended she send Al Flanagan a bunch of yellow roses. No one is asking for his autograph these days.
Another Period airs Wednesdays on Comedy Central at 10/9C