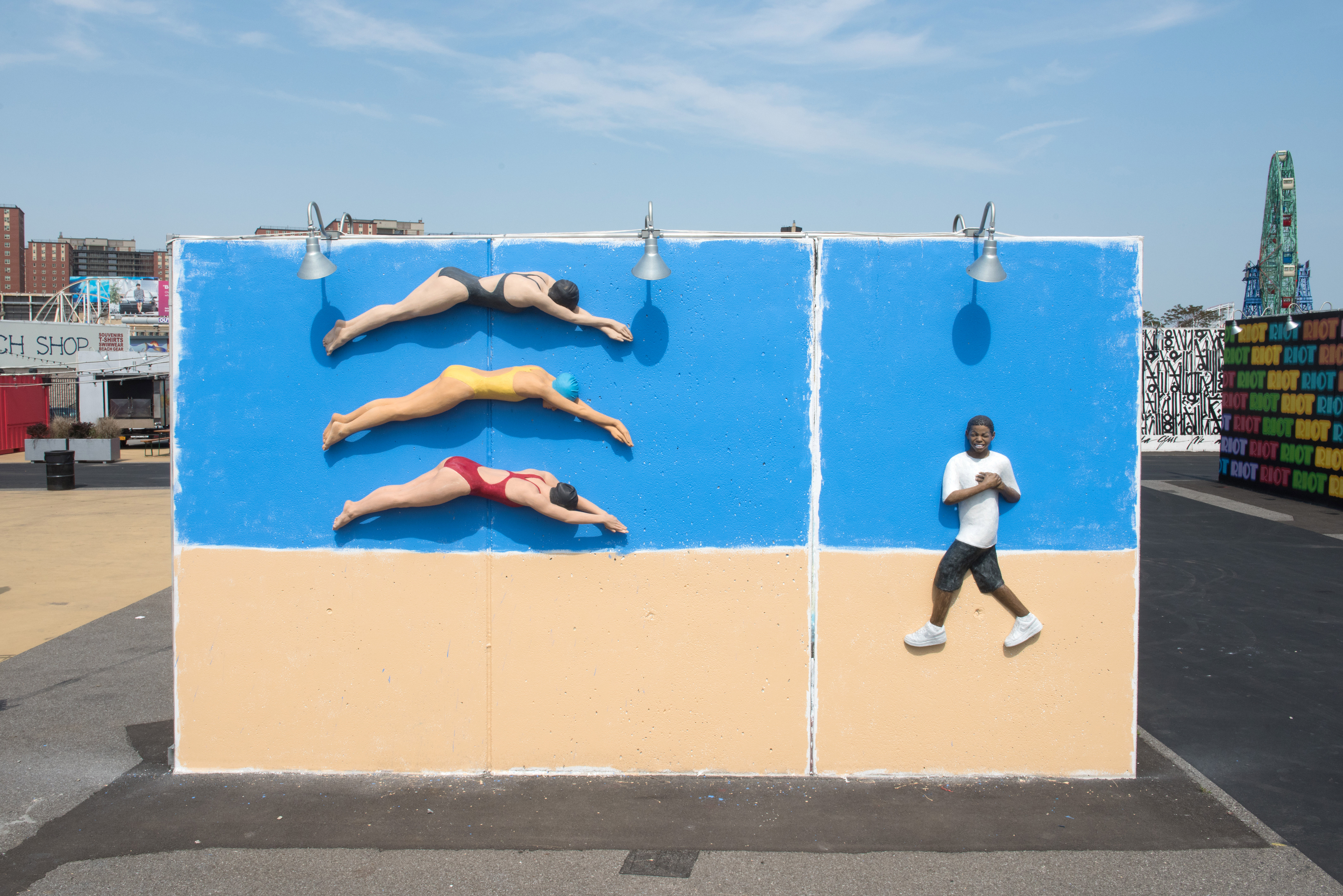 Joseph Sitt, chief executive officer of Thor Equities, returned to his hometown of Brooklyn last night for a different kind of use of his real estate holdings in Coney Island.
The landlord joined forces once again with Jeffrey Deitch, the former head of the Los Angeles' Museum of Contemporary Art, to host the second annual Coney Art Walls at 3050 Stillwell Avenue—a vacant lot that Thor owns nearby the Thunderboltroller coaster, Luna Park and the boardwalk.
More than 30 artists around the world scrawled the "street art," or contemporary, graffiti-styled designs loaded with meaning. Left over pieces from last year's Coney Art Walls were scattered around the lot as well. All of the art walls will remain on the site through the year, according to a Thor spokesman. Last night's two-hour event showcased food from Dinosaur Bar-B-Que, Calexico and Table 87. A few hundred art lovers attended the event, including graffiti artist Stephen Powers.