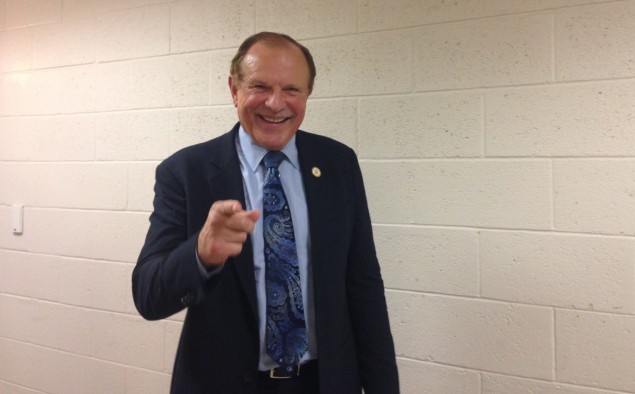 In less than a year, New Jersey's Democrats will decide who among the crowded gubernatorial field will become their party's nominee. Now, a group called 'Run Ray Run' is circulating a petition in order to encourage state Senator Ray Lesniak (D-20) to enter the race.
A Monday email sent by Run Ray Run Campaign Manager Sean Caddle asks voters to sign a petition to "Draft Senator Lesniak into the race for Governor." According to the email, Run Ray Run is a "progressive movement."
"New Jersey needs a proven Leader who spent his entire career championing the needs of the voiceless. Senator Lesniak has never been afraid to stand up for what he believes is right, but in order to build a better future for New Jersey, we need to draft Senator Lesniak into the Governors Race," Caddle wrote. "Where other candidates are relying on the power of big money, we are relying on people power."
Lesniak has made his interest in entering the gubernatorial contest known. If he does, he stands to face Democrats like Senate President Steve Sweeney (D-2), former Ambassador Phil Murphy and Jersey City Mayor Steve Fulop in the primary.
While Run Ray Run was formed last year with the aim to get Lesniak into the gubernatorial contest, the group is not authorized by the candidate, according to the website.