Before you stop buying up Chanel bags to focus on Birkins, know that the Chanel Medium Classic Flap handbag is annually increasing in value. Over the last six years, the bag's worth has escalated by more than 70 percent, according to the luxury handbag marketplace, Baghunter. Their latest study examined the historical value of the handbag, going back to 1955. While everyone and their mother might have a Chanel classic in their closet these days, they're still quite valuable.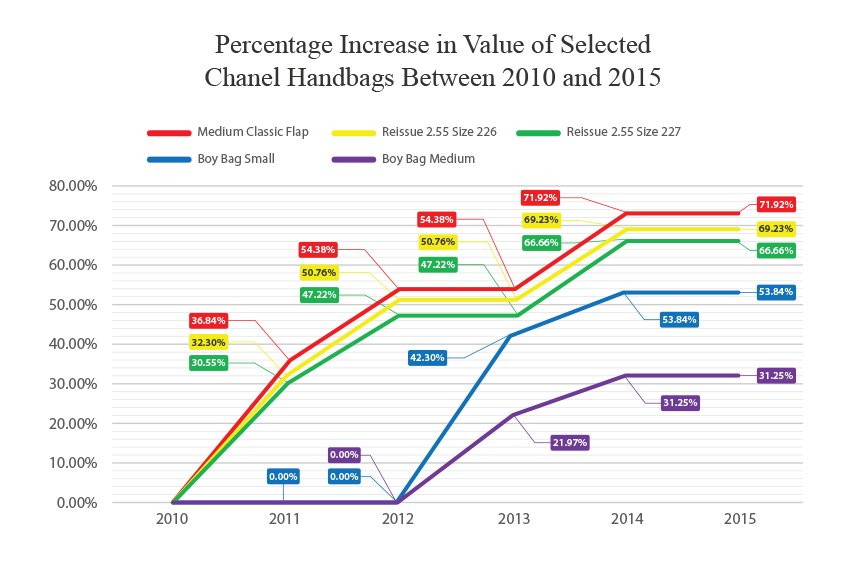 Way back in 2010, the Chanel Medium Classic Flap was valued at $2,850. By the end of 2015, it was worth $4,900–that's a 71.92 percent increase in only six years. Before you sell while they're at peak prices, know that research suggests that yet another major increase in value is set to happen at some point this year. Baghunter currently has 35 classic designs on their site if you're considering a vintage investment.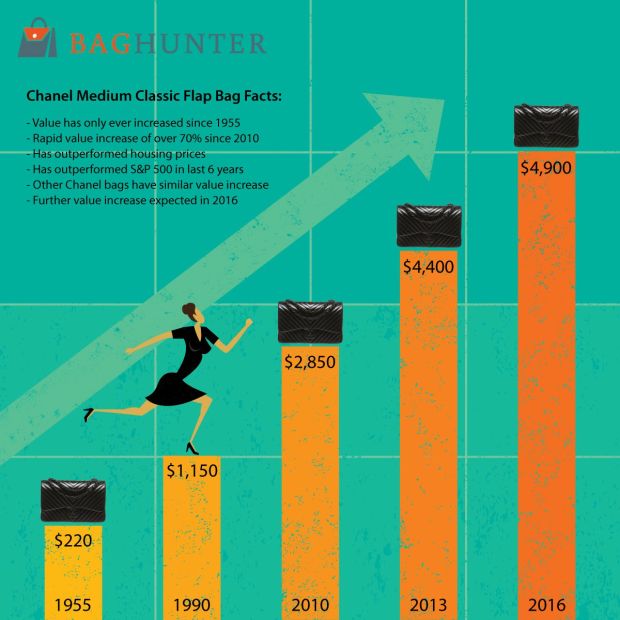 "It's interesting to see how the value of Chanel bags has skyrocketed over the last six years, a period which coincides with the rise of ultra-luxury marketplaces for such items. We feel that these marketplaces have played a significant role in making these bags available to a wide range of women, piquing interest in more people than ever before, and contributing to Chanel having the ability to increase the value of their bags so rapidly over such a short period of time," said CEO of Baghunter Evelyn Fox by email. The Chanel Reissue 2.55 and the Chanel Boy Bag have both experienced similar growth in recent years. So, the next time someone questions why one person would need such a plethora of Chanel bags, simply explain that you're investing.