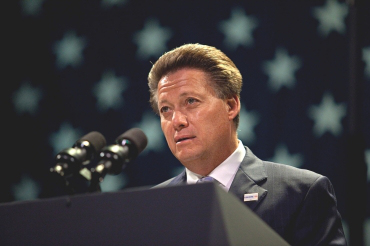 More than 600 delegates, representing 1,000 labor unions and one million members and their families, convened at Harrah's Atlantic City today to issue endorsements in the coming November elections.

"The work of this convention is an integral part of our organization's ongoing success and ensures that working families will continue to have a leading voice on the job and at all levels of government," said newly reelected President Charles Wowkanech. "The bipartisan slate of candidates, unanimously approved by the delegates, all possess the leadership, expertise and values needed to uplift and empower our state's working families during these challenging economic times."

The New Jersey State AFL-CIO and its affiliates also unanimously committed to support three state ballot questions to require dedication of existing gas tax revenue to the state Transportation Trust Fund, quarterly state pension payments, and expansion of gaming to North Jersey. "These initiatives represent a responsible course of action for our state to fulfill its pension obligations and invest in development that will grow jobs and the economy," said Wowkanech.

Keynote speakers included national AFL-CIO President Richard Trumka, IUOE International President James Callahan, OPEIU International President Richard Lanigan, Senate President Stephen Sweeney, and 5th Congressional District Candidate Josh Gottheimer. These distinguished speakers, including several other champions of labor, shared their unique perspectives on the challenges facing working families and how a prosperous and growing middle class is essential to achieving a balanced and healthy economy that works for all.
President of the United States
Hillary Clinton (D)
United States House of Representatives
District 1 Donald Norcross (D)*+
District 2 Frank LoBiondo (R)*
District 3 Neutral
District 4 Chris Smith (R)*
District 5 Joshua Gottheimer (D)
District 6 Frank Pallone (D)*
District 7 Peter Jacob (D)
District 8 Albio Sires (D)*
District 9 Bill Pascrell (D)*
District 10 Donald Payne, Jr. (D)*
District 11 Joseph Wenzel (D)
District 12 Bonnie Watson Coleman (D)*
New Jersey State Senate District 18 Patrick J. Diegnan, Jr. (D)*
New Jersey State Assembly District 18 Robert J. Karabinchak (D)*
State Ballot Questions
Constitutional Amendment Dedicating Existing Gas Tax Revenue to the Transportation Trust Fund
Constitutional Amendment Requiring Quarterly Payments to Fully Fund Public Employee Pensions
Constitutional Amendment Expanding Casino Gaming to Northern New Jersey
* Incumbent + Labor candidate