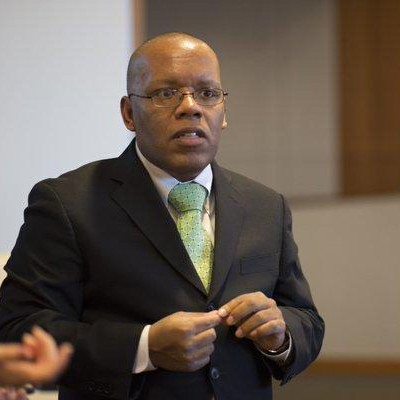 Jayson Blair is back in print.
Back in 2003, the former New York Times reporter's name became synonymous with journalistic scandal after the newspaper discovered that he had frequently committed the gravest sins in the industry—fabrication and plagiarism. The fallout from the revelation shook the Times newsroom, and the entire industry.
At 27, Blair was a journalistic pariah.
But that was 13 years ago. Blair, who faded from the spotlight after his not particularly well-received 2004 memoir about his time at the Times, is now a certified life coach in a Washington D.C. suburb. And he has a new byline.
In a short essay in the most recent issue of Surface magazine, the former fabulist touches on his misdeeds, opines on the current state of journalism and calls out the media's coverage of Donald Trump.
"[P]lagiarism, fabrication, and bias are not the only—and are, perhaps, not the biggest—problems in journalism. One of the biggest problems in journalism today is not calling a lie a lie," Blair writes. "One shining example is coverage of the presidential campaign of Donald Trump, the great American narcissist and not-so-great businessman. While numerous organizations fact-check presidential candidates in real-time, many people just accurately report what the candidate said."
Assigning Blair to write a column about how the media handles lies was the idea of Surface Senior Editor Charles Curkin, who was inspired by Hanna Rosin's 2014 profile of Stephen Glass' life as a disgraced journalist and the sections of Jon Ronson's So You've Been Publicly Shamed that focused on Bob Dylan quote generator Jonah Lehrer.
"Both Lehrer and Glass committed the gravest sins imaginable in their chosen milieu, but living out their lives in a state of unremitting shame struck me as a bit Draconian. Blair is another in that pantheon of ignominy," Curkin told the Observer. "I personally wouldn't risk assigning any of them a reported story — that would make deception easier — but I think Blair is perfectly capable of writing a short personal essay. And the piece I assigned him had to do with facts. Who better than Jayson Blair to talk about that?"
Curkin, who had never met Blair, found his contact information through his LinkedIn page, and emailed. Blair wrote back and, after some back and forth, agreed to write the essay.
"As a journalist and editor, Blair's deception is one of my three worst nightmares. I don't think he should ever be assigned a news report again," Curkin said. "But I think he has an interesting perspective."