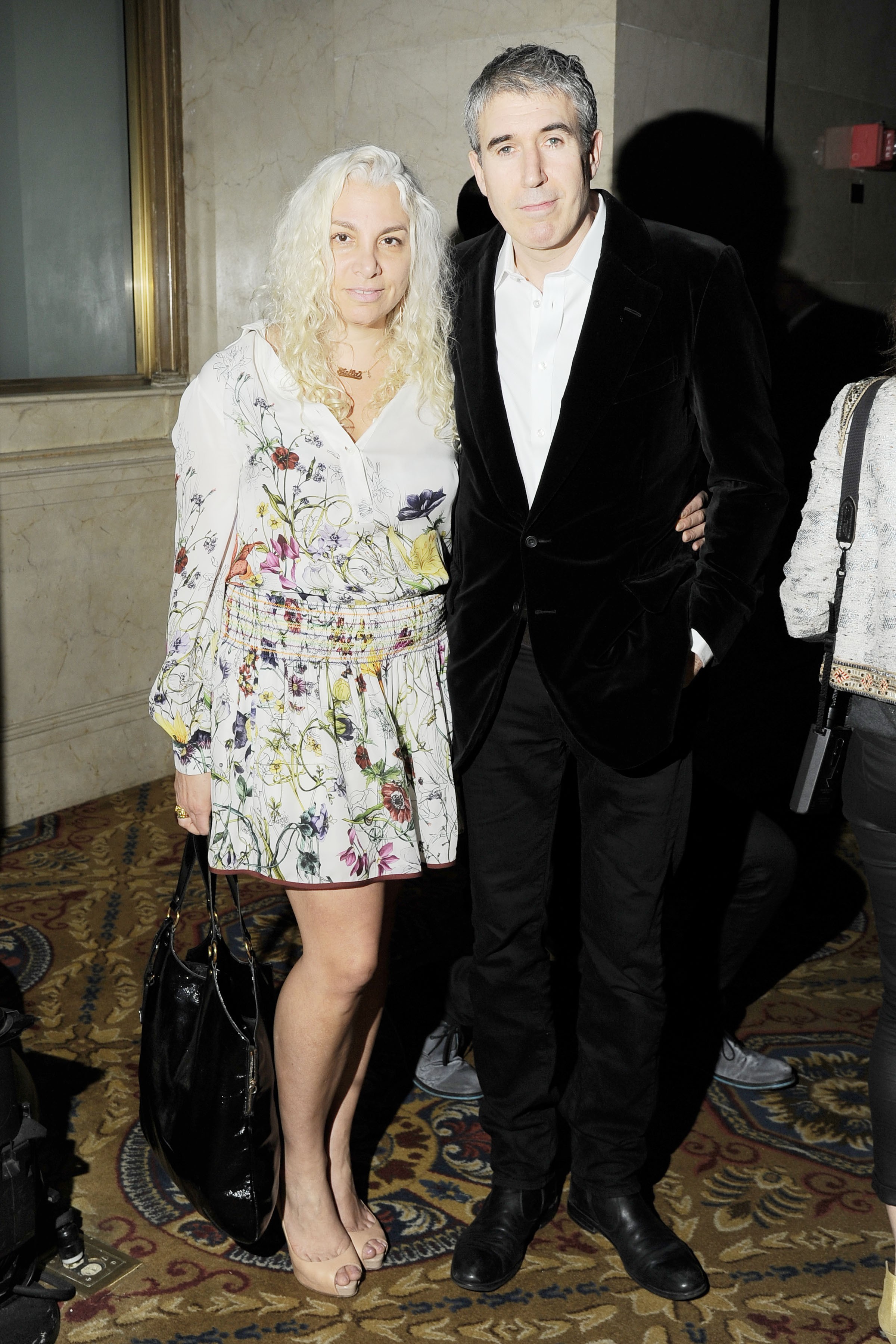 There are many ways for an employer to say "thank you." It could be a raise, a bonus, extra time-off, stock options, profit-sharing, a promotion. In New York's gallery world, dealers are apt to make favored top staff "partners," which includes a number of those forms of appreciation.
A growing number of art galleries have promoted staff to the title of partners in recent years, including David Zwirner, Barbara Gladstone, Marianne Boesky, Friedrich Petzel, Sikkema Jenkins, Maccarone and Van Doren Waxter, and in late May Chelsea's Andrea Rosen became one of the most recent. Rosen, who established her gallery in 1990, named as partners Trina Gordon, Teneille Haggard, Cory Nomura, and Samantha Sheiness. Gordon, Nomura and Sheiness had been directors at the gallery for several years, while Haggard led Rosen's Artist Liaison department.
"It is important to acknowledge and reward the people who have taken on important responsibilities of the gallery," Rosen said, noting that naming staff "partners" has become "an evolving industry standard."
Rosen declined to specify what the reward consists of, other than a higher-sounding title—"partnership doesn't mean equal to me," she said, adding that none of these new partners are buying into the business and that their "jobs remain the same"—but, at other galleries, partners tend to receive some percentage of gallery profits, "extra vacation time and a seat at the table," said Julia Joern, who since 2008 has been in charge of marketing and publishing at David Zwirner Gallery and, since 2014, a partner, still in charge of marketing and publishing. Joern is one of two partners, although the gallery also has four "senior partners" who receive somewhat higher levels of profit-sharing. (Perhaps also, longer vacations and larger seats at the table.)
None of the Zwirner partners have an equity stake in the gallery. Nor does Michael Jenkins, a partner at Sikkema Jenkins, a gallery where he had been director since 1996 that was renamed to include him when he became a principal in 2002. His salary was augmented by profit-sharing, recognition on the part of owner Brent Sikkema that "part of the success of the gallery is directly attributable to me."
Although the definition of the term "partner" is a bit nebulous, it does offer what Joern called a "psychological lift" for staff who feel a strong sense of appreciation and a renewed commitment to the gallery. "As an employee, you have less of an investment in the entire enterprise, because you are focused just on your own position within it. As a partner, you have a different perspective on the business in a wholistic sense."
The change from employee to partner can be subtle, and it often is experienced by staff as feeling more confident about speaking up more. Andrea Teschke, who became a partner at Petzel Gallery in 2013, noted that her base salary hadn't changed (although the profit-sharing was welcome), "but I have more of a say on the gallery's program, which artists we represent, when to schedule exhibitions, which art fairs to participate in. I voice my opinions all the time."
That psychological lift also extends to artists represented by the gallery, collectors and museum curators who understand that a partner "connotes a level of responsibility and commitment," said gallery owner Michele Maccarone, who in 2014 named director Ellen Langan a partner, based on "the template of David Zwirner." Before that decision, "people always wanted to talk just to me, and I found myself spread incredibly thin. Now, they know that when they talk to Ellen it is the same as talking to me. They are talking to a person making decisions."
Becoming partner may not change what a staff member actually does at a gallery, although the elevated title comes with certain conditions, written up in a lawyerly partnership agreement. Beyond some specified level of profit-sharing and other perquisites, new partners agree to certain conditions, such as not freelancing as an art advisor or dealer while employed at the gallery and not taking a job at another gallery before a certain period of time (usually, six months to two years) has elapsed.
"There is a lot of poaching in the art world. We all get approached by other galleries," said Adrian Turner, a long-time director at Marianne Boesky Gallery and one of four partners since 2015. "When I was young, I worked at a number of galleries, moving every few years, and I moved up every time. I think that is a good thing to do when you are young, because you learn how other galleries operate and you meet a lot of people. Marianne's making me a partner shows her commitment to me, as a validation of my role, and she is getting more of a commitment from me."
Partnerships are many gallerists' way of codifying loyalty. Gallery owners do not want to keep hiring and training new staff, and the artists they represent will feel less confident that their interests are being represented if they regularly are being passed onto a rotation of employees. Many new galleries are founded by younger sales associates at other galleries who, when they leave to start their own ventures, take some of the galleries' artists with them. These partners tend to be a generation younger than their employers, which may make them more attuned to a newer crop of artists, helping these galleries stay current. Younger, more energetic partners also may allow the older principal owners to take life a bit easier, perhaps permitting these gallerists to contemplate a form of retirement.
But don't put Andrea Rosen out to pasture just yet. "My partners help me with my workload," she said, "but I still work more than anyone in my gallery. I work six days a week, and I hope to set an example for everyone who works for me."