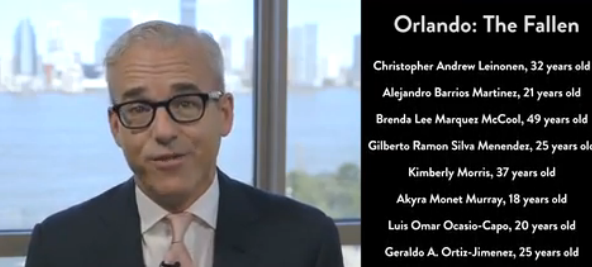 People magazine is getting serious about gun violence.
Editorial director Jess Cagle announced in a post on People's website that this week's issue, a tribute to the 49 people killed on Sunday at Orlando's Pulse nightclub, will also include a "Call to Action"  on guns. The magazine is listing the names of all 535 members of Congress, along with their phone numbers, email addresses and Twitter handles, and urging readers to ask their congressmen "what they're doing about the gun violence epidemic, and let them know what you think of their strategy."
People also published this congressional contact information in print and online after last year's shooting at Umpqua Community College in Oregon. It is renewing its call, however, given last weekend's carnage—in addition to the nightclub shooting, former Voice contestant Christina Grimmie also died after being shot by a deranged fan during a meet-and-greet in Orlando Friday night. A total of 6,071 people have died as a result of gun violence so far this year, according to Gun Violence Archive.
In a video accompanying today's announcement, Cagle emphasized that he and People support the Second Amendment.
"I grew up in Texas, so I've handled a gun before," he said, with the names of the people killed at Pulse scrolling beside him. "But we have a serious, undeniable problem with gun violence in America."
But according to Cagle, the shootings in Orlando should be a call to action for the United States.
"Protecting the innocent is part of who we are as Americans," he said. "We want reasonable voices to be heard."
Indeed, soon after People announced its "Call to Action," Senator Chris Murphy of Connecticut began his own—he filibustered for 15 hours yesterday until Senate Republicans agreed to vote on gun control measures relating to background checks and the terror watch list.