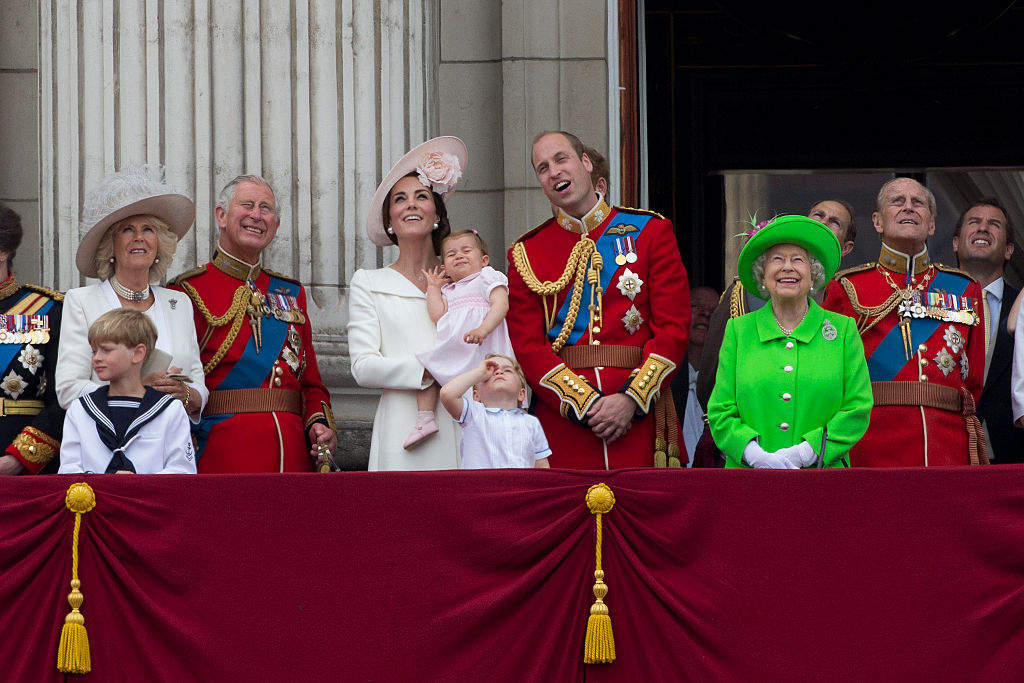 Prince William might be on track to becoming the King of England, but that doesn't mean his grandmother can't still scold him, proving you're never too old to be in big trouble. Last weekend the Queen joined the whole squad, including Prince William, Kate Middleton, Prince Harry, Prince George and Princess Charlotte, on the balcony for the Trooping the Colour ceremony.
[youtube https://www.youtube.com/watch?v=mA5NVQ1voRg&w=560&h=315]
The Trooping the Colour ceremony served as a birthday bash for Queen Elizabeth II, but unfortunately none of her corgis or dorgis joined the celebrations. Anyone who has ever spent months planning the perfect soiree knows how stressful they can be, and how birthday-zilla one can become. Whether it's forcing everyone to empty their wallets for an obscenely expensive meal or assigning a dress code, birthday girls can become far too invested, and it seems like the Queen was carried away.
When Prince William bent down to chat with his son, she immediately made him rise, scolding him in the process. It seems as though tiny Prince George was a bit embarrassed for his dear old dad, as he face palmed while she reprimanded him. In the past, Prince William has spoken openly about how fatherhood has changed him, and his close relationship with his tiny heir is obvious whenever the two are photographed together. Still, it's not exactly regal to be on your knees during a photo opportunity.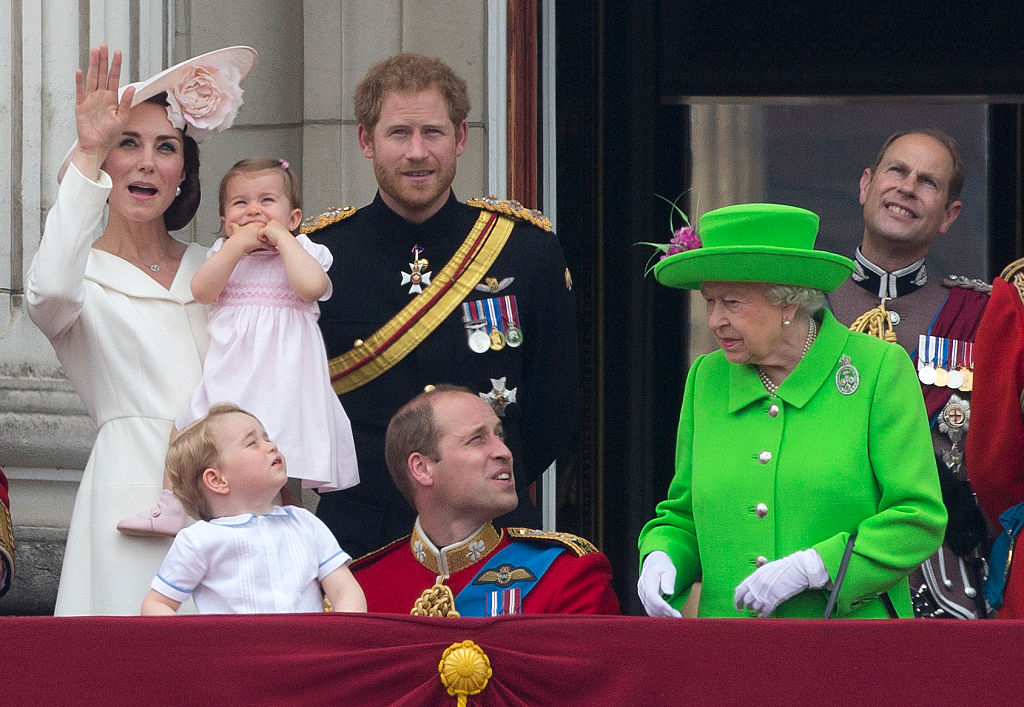 Of course, Prince William immediately mended his ways. If Prince Harry was rebuked, he probably would have crouched down further–he's a rebel, that one. The Queen's chastising was made even more apparent, thanks to her neon green outfit. Still, it's her birthday–let her live. She has more stressful things to deal with, like her other grandson's rumored dalliance with a pop star.