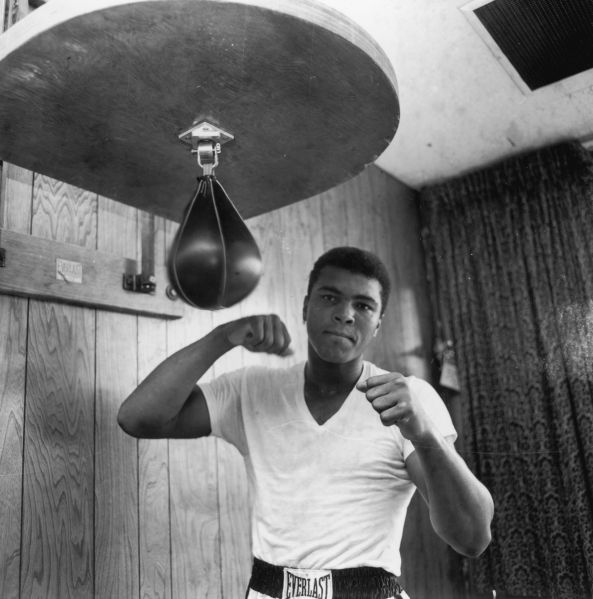 Shortly before 9 a.m. Saturday morning, retired boxer Chuck Wepner spoke on the telephone with CNN about the death of Muhammad Ali.
Suddenly, Wepner was interrupted by a muffled voice in the room with him. His wife was crying. "What's the matter?" Wepner asked.
"There's a butterfly in the bathroom!" she said.
For those who don't remember, the butterfly symbolized Ali, the great heavyweight boxing champion who described his style as "Float like a butterfly, sting like a bee."
Ali's death late Friday night at age 74 brings tingles, chills, smiles and tears to anyone who lived through his era and were lucky enough to meet him.
In a lengthy career, the three-time champion was first underrated as a boxer, feared as a black militant, scorned as a draft dodger, admired for his athletic comeback and finally idolized as one of the most charismatic and famous human beings in the world.
Some people are fortunate to go by one interesting name. He had two. Before he became Muhammad Ali, he was known as Cassius Clay. And if I had a time machine, I would set it back to the month he changed his name—February, 1964, three months after the assassination of President Kennedy.
It was a month that shook the already rattled world in many ways as the 1960s—as we remember them—really began.
The Beatles had just arrived in the United States for their first American tour. They wanted to visit Sonny Liston for a photo op but the reigning champion refused by saying he wouldn't be photographed with "sissies."
So Clay, the contender, was the second choice. Clay was late to the gym in Miami Beach; the Beatles wanted to leave but were persuaded to wait. When he showed up, the fun began.
Ali threw a verbal right jab.
"You guys aren't as dumb as you look," Clay told the long-haired British quartet.
John Lennon answered with a verbal left hook.
"You are," he said.
The energy coming off him was palpable, something I can still sense as I think about it and write these words.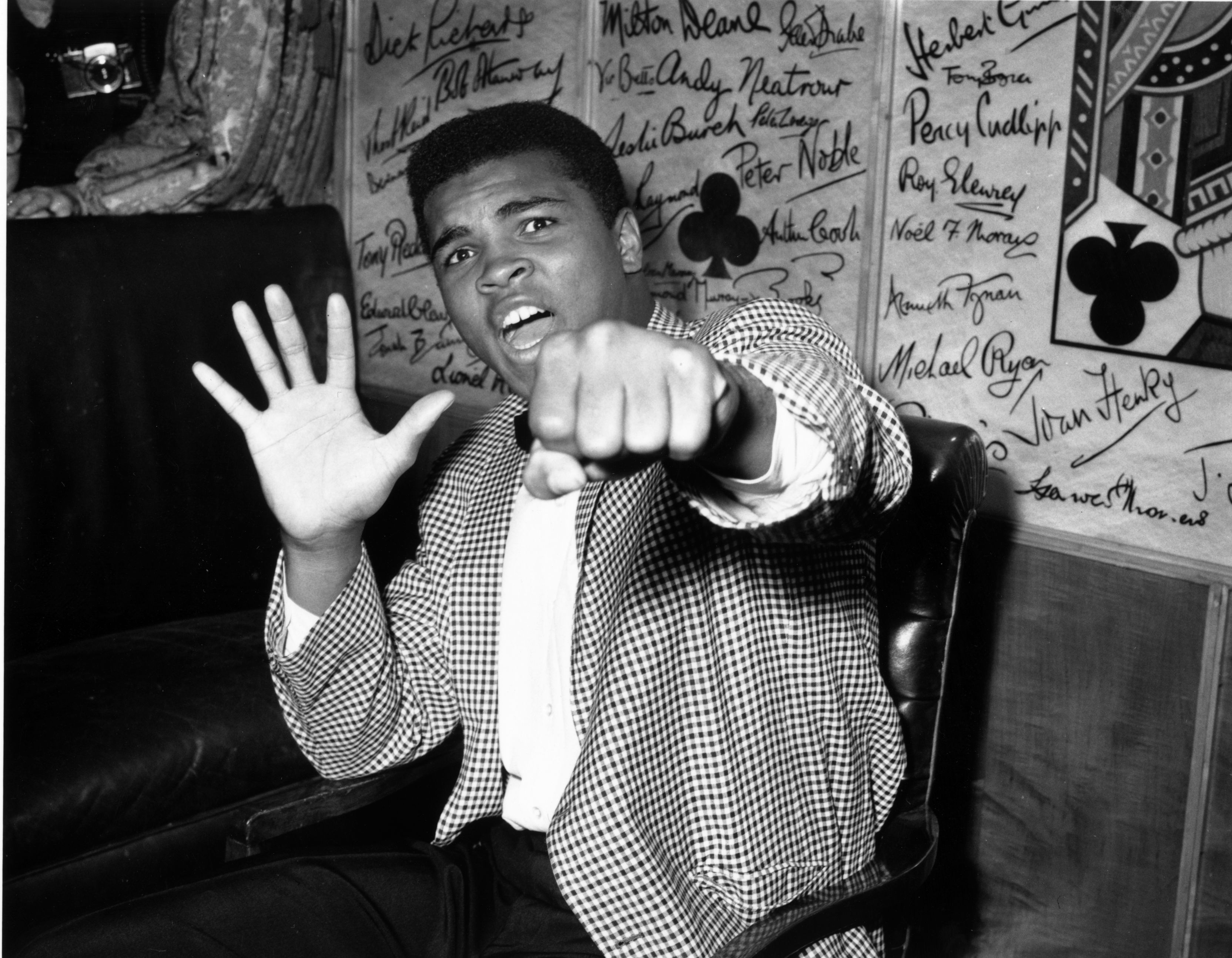 Once in the ring, they took corny, staged still pictures and black-and-white film of Clay lifting drummer Ringo Starr in his arms and carrying him like a baby and of Clay sparring with all four of them at one time and knocking them out like a row of dominos.
After they left, the contender reminded everyone of how famous he already was.
"The Beatles want my autograph," he said.
The Beatles were not the only powerful presence in the challenger's training camp that month, prior to Clay's stunning seventh-round technical knockout of Liston.
Another famous man, more in the background, was Malcolm X.
Imagine the powerful cross-currents flowing in that place and time. Muhammad Ali, the Beatles and Malcolm X, all in the same milieu. They represented changes in music, religion, sports and politics that we still grapple with today.
Malcolm, a powerful orator in the Chicago-based Nation of Islam, had been suspended by the sect's leader, Elijah Muhammad, for involving himself in too many controversial and public matters during the Civil Right era and cutting too big a profile in the news media.
Clay met Malcolm in Detroit in 1962. He was drawn to the militant preaching of Malcolm and to the teaching of Muhammad, who said the African man was superior to the white man, who had robbed him of his identity and culture.
After Clay defeated Liston, the victory party was held in the hotel suite of Malcom X.  Among the guests were the singer Sam Cooke and the football player Jim Brown. Clay did not yet sense the rift between Malcolm and Muhammad that would lead to Malcolm's assassination a year later in New York.
The day after the fight, in his first news conference, Clay announced that he was changing his name—to "Cassius X." A few weeks later, he received the blessing of Muhammad, who renamed him "Muhammad Ali."
By then, Ali had been informed by Muhammad that Malcom X was persona non-grata in the Nation and Ali took the hint, abandoning his friend.
"Turning my back on Malcolm was one of the mistakes that I regret most in my life," Ali later said.
By the time I became a sports reporter in 1975 with the Chicago Sun-Times, Ali had already fought his greatest bouts, including the "Thrilla in Manilla" against Joe Frazier, which I watched on a big closed-circuit television screen in old Chicago Stadium.
First, I interviewed him in a hotel lobby and once, by chance, at O'Hare airport. The airport scene made an impression that still lasts. As we talked—well, mostly, HE talked—it felt as if you were in the middle of a whirlwind.
He maintained the conversation despite at least a dozen beautiful women, all black, who passed by for a greeting and a quick hug.
Young black men would approach him for a handshake and he would shadow box with them, bringing smiles of delight to their faces, especially when he would let them slip in a punch over his guard.
The energy coming off him was palpable, something I can still sense as I think about it and write these words.
In his later years, suffering the slurred speech and unsteady limbs of Parkinson's, he reminded us that all our idols have feet of clay, if not in the moral sense, certainly in the physical way.
Who didn't get a lump in their throat and a tear in their eye in 1996 when he lit the Olympic torch with shaking hands that had once been so powerful?
A religious person might note that the Book of Genesis says that when God created Adam he molded him from dust, from clay.
When God—or Allah—created Muhammad Ali he did some of his most interesting work.
As Ali returns to his maker, he leaves us to mourn, to smile and to reminisce about one of the great figures of our time. Or, as he so often put it, "The Greatest."
Joe Lapointe spent 20 years as a sports reporter for The New York Times and worked as a segment producer for Countdown With Keith Olbermann. Follow him on twitter: @joelapointe