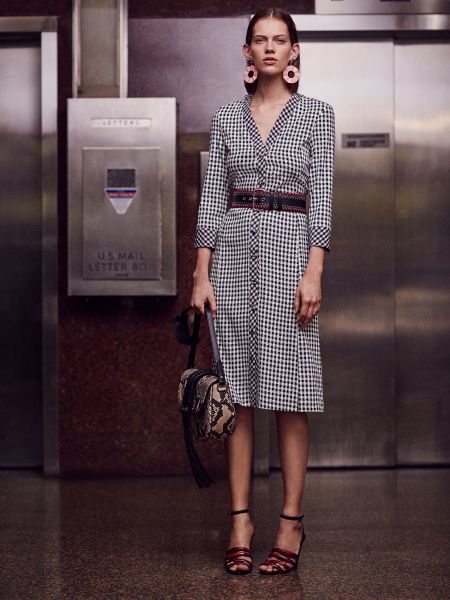 Fashion moves at an ever-evolving, lightning fast pace. Before Fall 2016 collections have even left store floors, Resort 2017 has begun to show. This in-between collection fills that strange space over the holidays when what you're really looking for is a winter coat, and slender few are available. Instead, the racks are filled with vacation ready dresses and cover-ups, the types of pieces Resort 17 is named for: a cruise or resort vacation clients would take during the dreary winter months. However, in the past year designers have begun including clothes that the customer will actually want to buy now in their collections. It makes sense in a world where people are less inclined to wait six months to purchase the Dior booties they loved on the runway, instead buying a knockoff pair at Zara two weeks later.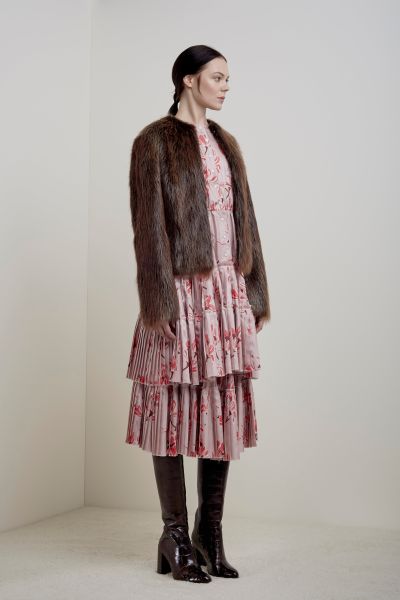 Why then, would shoppers be interested in buying for a season that they have to wait for? Take Brock Collection for example, the new-ish US-based label whose denim range has taken off. Their resort collection included summer-y, printed pleated dresses and light jackets, but also a cropped beaver fur and knee length mink. "Our customers are really embracing our fur range," said designer Laura Vassar. "We wanted to offer pieces in the collection that they could buy and wear immediately." Their entire collection in fact, resembled more of a compact, mini wardrobe, with everything from denim, knits and dresses to suede trench coats, fur (there were even fur clutches and bejeweled ribbon belts), and shoes! This pertains to the other idea that collections don't simply play with one idea or theme anymore, but are entire miniature clothing lines in one showing.
But because we are human and long to look to something (anything!) for explanation, there are always trends to pull out of collections. For resort, the message was clear: let's get waisted. Belts appeared over jackets, over sweaters, and over dresses at Sonia Rykiel, Givenchy, Altuzarra and Brock Collection.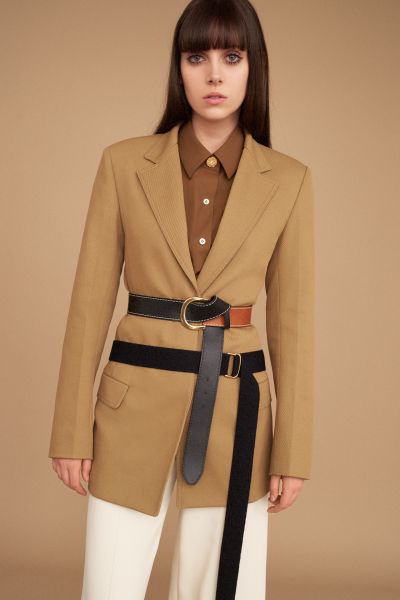 At everyone's favorite fun-filled New York designer's show, Rosie Assoulin, a rainbow assortment of colors covered her signature voluminous dresses and tops, while at Gucci rainbow stripes adorned platform shoes and jackets. The rainbow effect even travelled over to the normally austere palette of Rosetta Getty.
Another unique trend was fur. A surprising element of the Resort shows, they showed up via multicolored and traditional leopard print at both Erdem and Gucci, and subtly sophisticated navy mink at Brock Collection. Across all three shows, fur was shaved to a maximum 2-inch height. This wasn't fur that screams, "I'm wearing a fur coat," but rather, a minimal take on a maximal classic.
For accessories, we're calling it on the pouch bag. Clare V.'s purple and red versions have been popping up everywhere on Instagram, and edgier versions covered in quilted chain made an appearance at Sonia Rykiel's uptown presentation.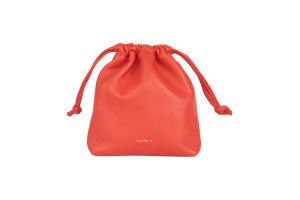 As for the standout item sure to be on everyone's list? A checked shirt dress (or matching two piece) that hits mid-calf. Altuzarra's version, which was undoubtedly the favorite show amongst fashion editors, was a collarless, sleek and sophisticated offering with very clean lines. Think of it as the uptown version of a checked dress.
While at Rosie Assoulin and Suno, matching tops and bottoms which were so seamless you'll have to look twice to make sure they aren't a dress, combined both ruffles and A-line skirts. Either could be paired with heels for night, or sneakers for a cool take on weekend wear. Bookmark your Net-a-Porter page.