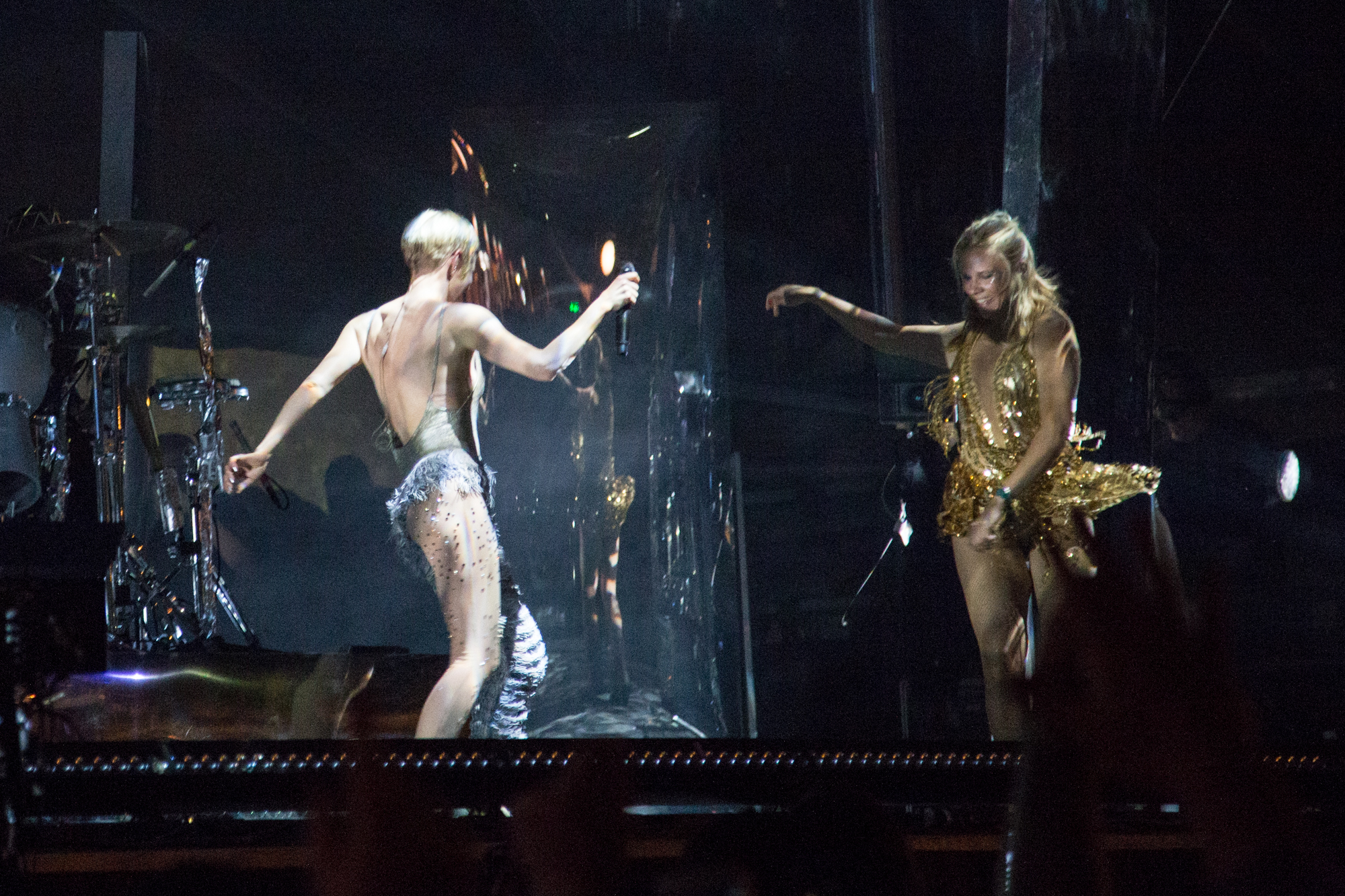 Governors Ball was cancelled on Sunday, prompting an impromptu riot in the streets in search of Kanye, but Friday night kicked off a stellar preview for the rest of festival season. Of course, Coachella signaled the true beginning of the season, but despite what concert-goers want you to believe, bikini tops and cut offs don't exactly signal style. There was also Further Future, a silver, glittering, robot-inspired fest outside of Vegas, but it focused more on wellness activities than indie bands.
This year, Governors Ball performers weren't wearing flower crowns or chokers; instead, artists wore glittering, modern looks, signaling that this summer's collection of festivals might be far more upscale than the jorts and crop top combinations of the past. After all, when you're no longer in high school but you still find yourself at a festival, it's impossible to truly embrace your inner cool teen. And wouldn't you rather lean into your inner cosmic chic Met Ball vibe, instead?
On Friday night, as crowds mobbed the main stage for the larger than life performance by The Strokes, Robyn started a completely remixed set nearby. If the masses were expecting to hear her customary Swedish pop, they were sadly disappointed. Techno beats bumped, and concert-goers would chime in whenever there was the whisper of a chorus. For those who were hoping to scream, "I keep dancing on my own!" they had to sort of shout along whenever Robyn decided to give the people what they want.
While the remix was a bit of an upset, her outfit changes certainly were not. Robyn put on a seriously dramatic, chic show. She started the night in an athletic Adidas jacket over a spangled jumpsuit, with  one leg covered in mesh and crystals and the other fringed. In short, it was an outfit that would only look spectacular on Robyn. On others, it would look like a member of a dance team got lost on her way to work out.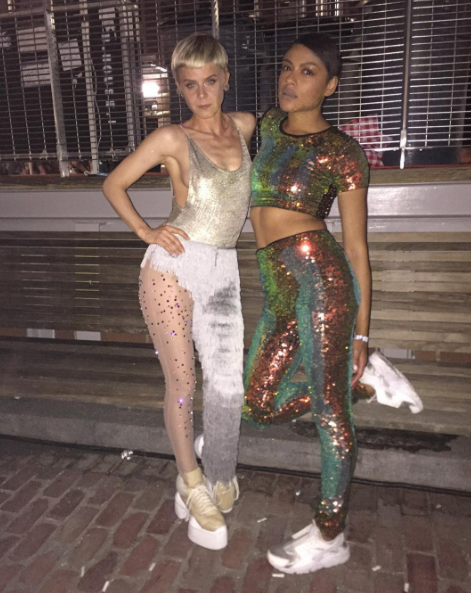 Her back-up dancers and bandmates had elaborate costume changes throughout, with the major theme being glitter, platforms and enough sequins to put a Miss America contestant to shame. You might be a bit alarmed by their looks now, but they are exactly what WGSN trend forecaster Lisa White predicts in summer of 2018; high-tech is invading high fashion.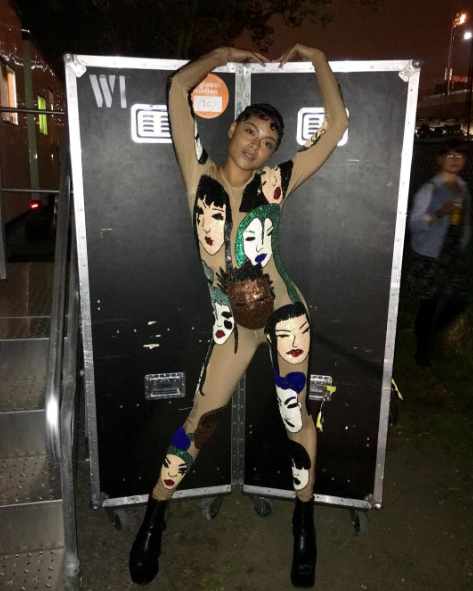 Singer Maluca Mala joined Robyn onstage in a blinged out VFILES bodysuit from Di$count Universe and black platform boots, à la Taylor Swift. In fact, if Swift's look continues to get edgier, it's entirely possible she'll be wearing a similar jumpsuit for her next performance…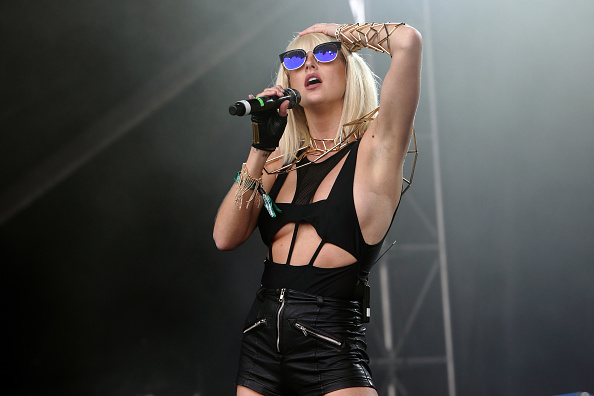 Robyn wasn't the only performer to go futuristic instead of festival-ready. Sarah Barthel of hip-hop group Big Grams wore WXYZ jewelry, previously spotted on Beyoncé in her 7/11 music video. While it was memorable, it simply never caught on like the "Kale" sweatshirt did.
Robyn's drummer and singer Pauli wore the jewelry brand's Gio Baseball Cap Hat, made with three sizes of tubes and elastic. It currently retails for $705, which is a bit more costly than creating your own flower crown, so it won't be on everyone at Panorama–but it's certainly possible futuristic, gold jewelry and headwear will be far more prevalent than the hippie dippy hipster looks popularized at past fests. Robyn might think that all she needs is a time machine, but with these looks, she's signaling a trip to the future–and she's taking her band with her–and maybe even the audience.