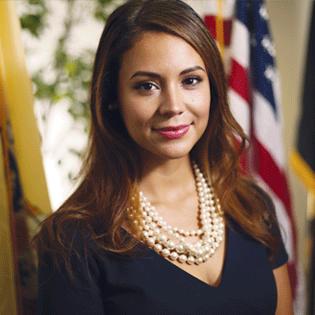 Assemblywoman Maria Rodriguez-Gregg (R-8) today said she can't endorse Donald Trump for president.
"At the end of the day he's so divisive and he has taken multiple policy positions that I'm not sure i know where he stands on the issues," Rodriguez-Gregg told PolitickerNJ.
Asked to identify an issue, the Republican assemblywoman from Burlington County said, "Pretty much every issue. That's my position as of now. That doesn't mean that I support Hillary Clinton either. I don't. He [Donald Trump] may change. My point of view may change if he shows real leadership and maturity. But his tone and rhetoric have been very very reactive."
Rodriguez-Gregg is the daughter of Puerto RIcans who served in the United States military.
"For me to give my outward support, I need to see a change," she said.
A proud Republican, Rodriguez-Gregg has long tried to make the case that her party is better positioned to serve the needs of minorities because it doesn't, in her view, as often make the mistake of catering to minorities in a superficial way.
But Trump is missing a chance to sell the virtues of their party, the assemblywoman said.
"We're missing a golden opportunity because Hillary hasn't done anything for minorities either," she said. "Democrats have not adequately represented minorities."