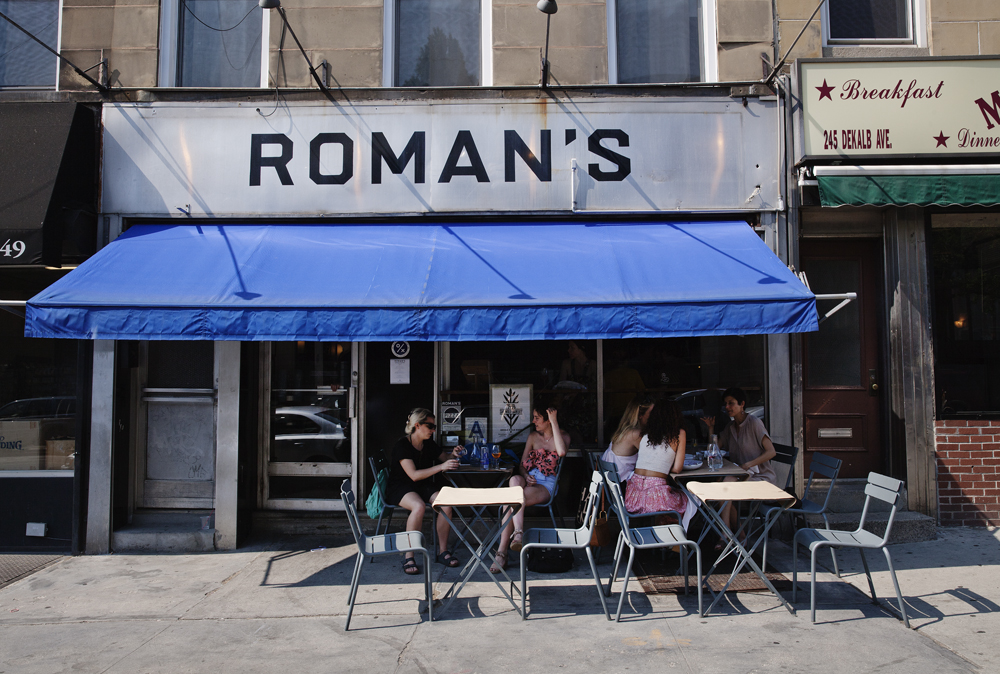 A meal for two at one of New York's now-almost-ubiquitous Neapolitan pizza restaurants always involves a tricky little dance. You sit down, you assess a list of marinaras and margheritas and truffle oil and 'nduja, and each of you steals glances at the other, all the while wondering, "Am I going to get my own?" It's similar to the "Will we get a third drink?" mambo of a good first date but requires a little more bravado. You've got to go boldly in the direction of your carby dreams.
Everyone wants their own pizza. But the Neapolitan pies we often get in the city seem a touch too large to really be considered single serving. Size matters here. And it appears that Roman's—the Italian-skewing Fort Greene restaurant owned by Brooklyn restaurant kingpin Andrew Tarlow—knows this.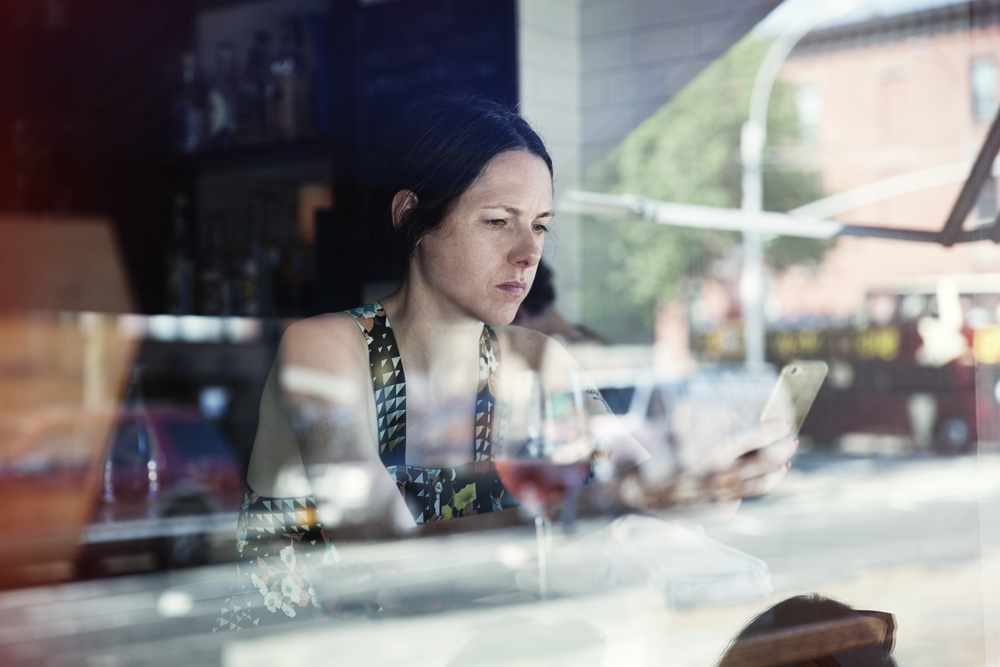 Since the beginnings of April, Roman's has been making use of their wood-fired oven and serving a short list of pies from noon to 4 p.m. on weekends, bolstered by salads and snacky starters and a full wine list (it's the weekend, remember). The pizzas themselves—which land somewhere between Neapolitan and New York-style, never too doughy or soggy but still blistered and bubbly and chewy at the edges—are perfectly sized for one hungry person. This is some of the best pizza you can find in Brooklyn right now.
At first glance you'll be (rightly) swayed by sausage and kale, or morels and taleggio, but your server will likely remind you not to forget the simple marinara, so easy to overlook it needs a chorus to sing its praises. (What is pizza without cheese, you ask? It's an Italian classic, my dude, and it's brilliant here.) The pie comes out slicked with a drizzled layer of extra-virgin olive oil that bolsters a dead-simple tomato sauce into something thicker and more substantive, a blank blood-red canvas flecked with kalamata olives that add a salty, meaty pop.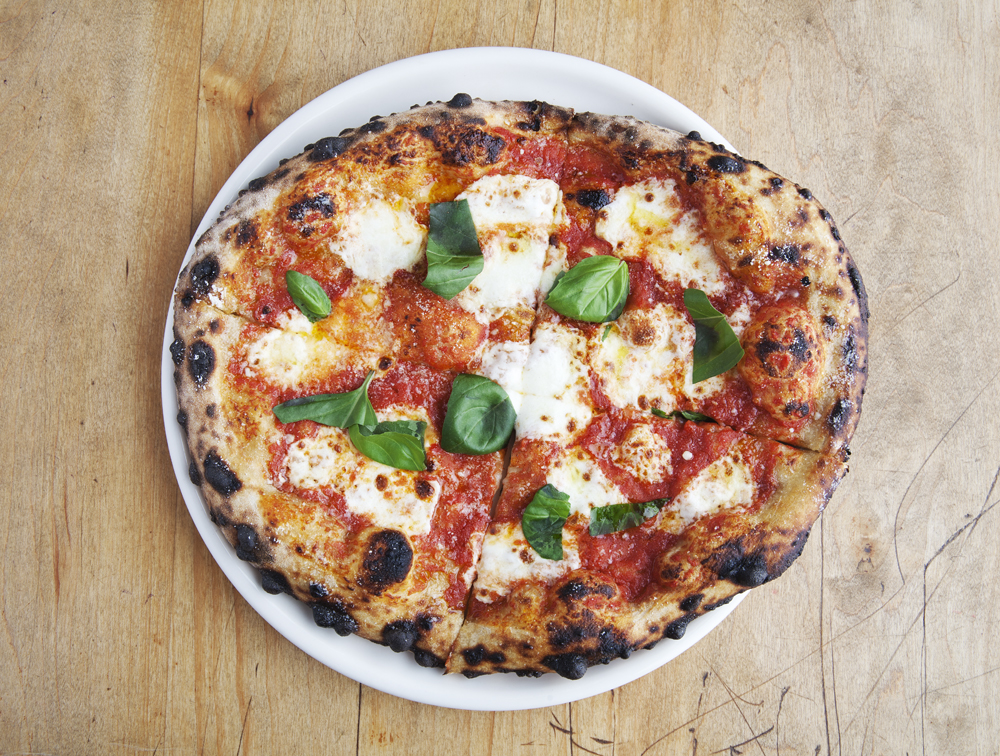 That sneaky layer of olive oil shows up on the margherita, too, where it nearly fuses with a sweet, not-too-creamy mozzarella, giving the whole thing a cohesive warmth, softening out the contrast of acidic tomatoes and milky cheese. Here the role of "greens" is played by the summeriest leaves of sweet basil you ever did taste and a light cover of arugula that adds a raw, leafy bite.
Then come the heartier toppings because we hungry people like things that are weighty and chewy and salty. There's crisp crumbles of sausage laced with kale; there's guanciale; there are, at least for now, morels so slouchy and rich you can only assume they've been braised in scandalous amounts of olive oil. On top of a sea of taleggio, they're a little much—my dining companion said it felt like mushroom alfredo on pizza—but you'll find yourself picking the mushrooms off of your pizza as you lose steam, a tiny springtime snack to end your meal.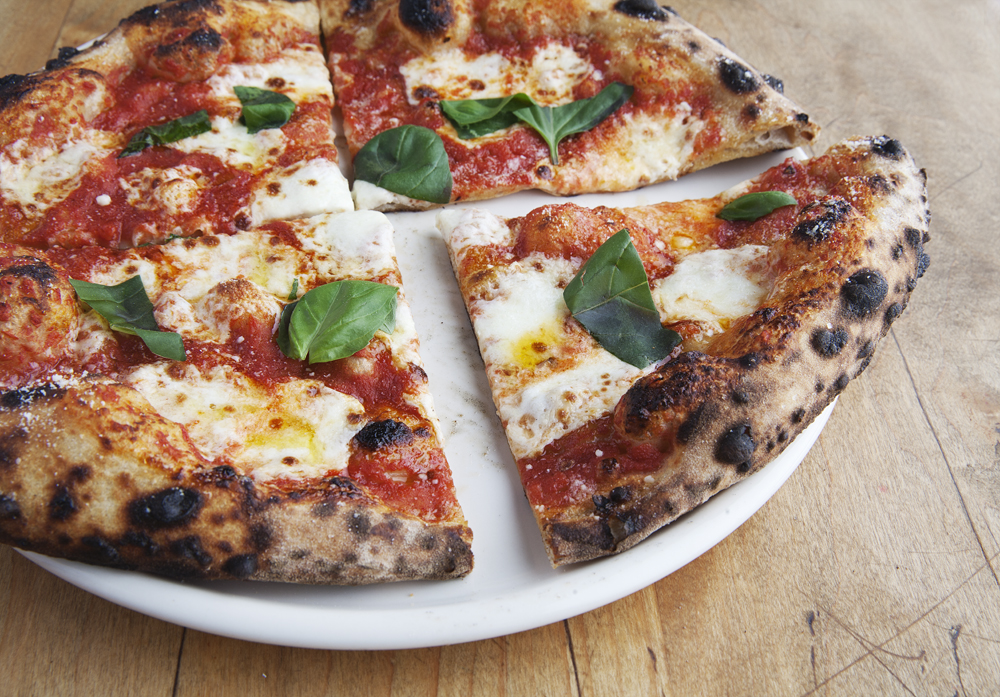 When pizzas aren't so aggressively sized, ordering a salad feels like less of an obligatory gesture toward health and more of a step towards a multicourse meal. Roman's has a way with vegetables (it should, after all: It's a modern Italian restaurant in Brooklyn), a delicate touch and an imaginative eye. The green things change from day to day; when I visited, we started with a spinach and egg salad that was just as exciting as the description is mundane, the two namesakes held together by walnuts and wisps of red onion and a pesto-like condiment made from pickled ramps. Next came the radish and greens salad, which turned out to be delicate lettuce cups filled with stracciatella spotted with aged balsamic. Like an elegant, cheesy, much-lighter iteration of PF Changs' chicken-filled lettuce wraps that I pray will proliferate Brooklyn's menus just like its carby cousin, ricotta on toast.
Regardless of the hour, Roman's is the sort of restaurant that will hook you into wanting to be a regular after your first course. (More neighborhoods need a Roman's.) At night, it's dark and intimate but you can still see across the room; the menu is ever-changing but reliable—you know that you'll be choosing from a litany of vegetables and pasta and proteins, in the traditional Italian menu one-two-three punch. You wouldn't call it comfort food, but you wouldn't raise an eyebrow if someone did. The wine selection, too, is always shuffling around, a Hungarian white popping onto a list one week followed by an unfiltered organic Prosecco the next. If there's a lambrusco on offer while you're eating pizza, order it.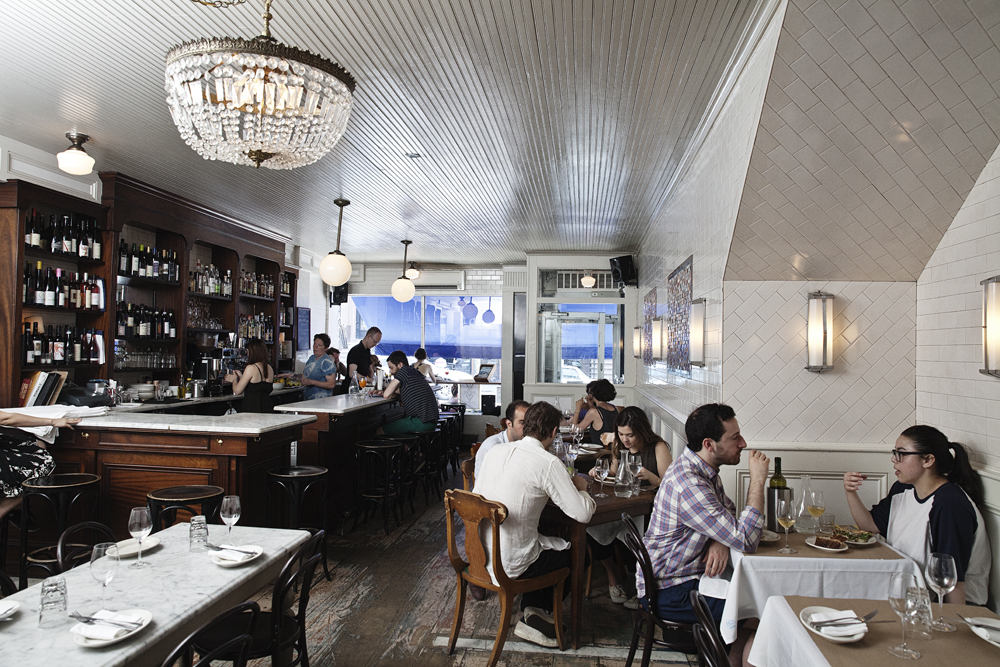 The service is warm, and staffers here are not as eager to fill you in on every single ingredient in your pork meatballs as their compatriots at other Tarlow establishments. (This is a good thing.) It's not "too" anything, unless maybe it's too expensive for your tastes; Roman's recently went gratuity-free, which means you could find yourself paying $20 for grilled scallions or $22 for tortellini with butter and sage. Our server mentioned that a few staffers had left over the change, and others who remain are worried that the tips they enjoyed from a loyal crowd of regulars won't be matched by the revenue sharing program that splits shares across weeks, not shifts, meaning that a brunch shift and a Friday dinner shift will pay the same.
Hopefully, as Tarlow continues to advocate for a tip-free Brooklyn, any internal issues shake out, and he's able to maintain some of the neighborhood's friendliest staff. From a guest's perspective, the Roman's experience hasn't changed much; it's still the ideal spot to sit alone with a cocktail and a bowl of pasta on a weeknight and, now, to sit alone with a pizza all to yourself, a single serving with all the accouterments you might need.