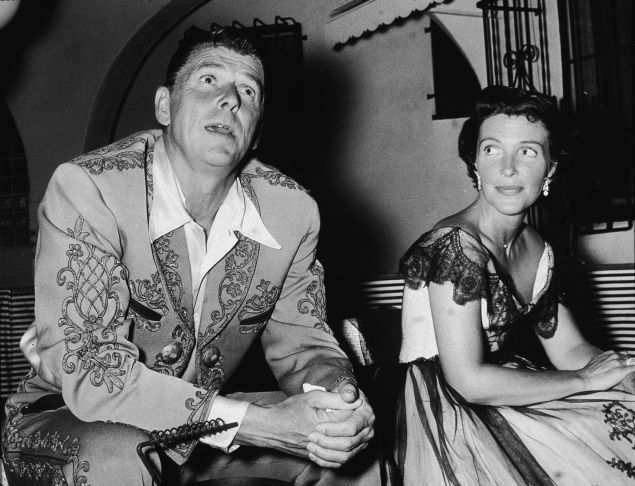 Furniture, paintings and jewelry once owned by President Reagan and his wife Nancy are slated for auction in New York this September, Christie's announced on Thursday.
With individual items priced at up to $50,000, the collection is expected to rake in more than $2 million. Proceeds from the auction will benefit the Ronald Reagan Presidential Foundation and Institute, per the Reagans' wishes.
The collection will offer "unprecedented insight" into the private lives of the Reagans, said Brooke Hazelton, president of Christie's Americas.
"Each object offers a 'through the keyhole' experience revealing as-yet untold stories of two of the 20th century's most celebrated public figures," Hazelton said.
The sale, a live auction in New York and online, will include items ranging from books and memorabilia to sculptures and drawings, all of which were housed in the couple's Los Angeles home. American, English and Chinese furnishings that decorated the home's Ted Graber-designed interiors will also sell at the auction.
The auction comes just three months after the passing of Mrs. Reagan, who was known for her bold yet elegant style as first lady, favoring reds and golds over paler shades.
President Reagan, former film star and California governor who was elected 40th president of the United States in 1980, died in 2004.
The auction's proceeds will "ensure that the Foundation, and the presidential library it supports, will be equipped to pursue its mission," said John Heubusch, Executive Director of the Ronald Reagan Presidential Foundation and Institute, in the statement.