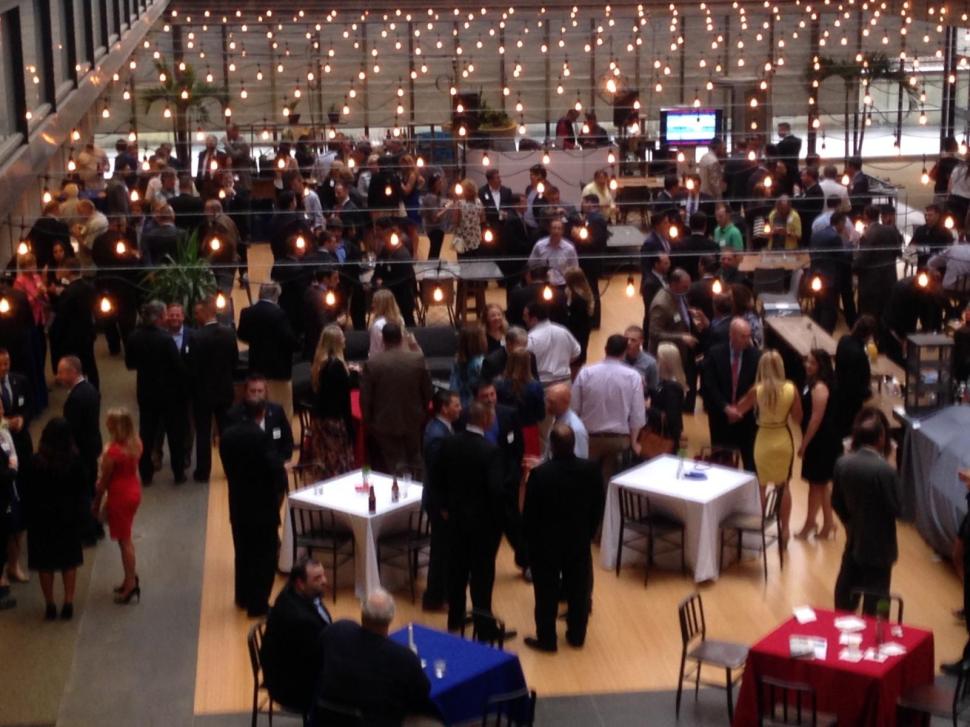 The official formation of a new super PAC founded by Republican operatives Chris Russell and Rick Rosenberg drew a crowd of 300 to the Bell Works Complex in Holmdel.
SolutionsNJ wants to elect more GOP leaders in Democratic-leaning New Jersey. Focusing on local contests only this year, the PAC intends to identify solid candidates in competitive races around the state and spend independently of them.
Co-founders Chris Russell and Rick Rosenberg welcomed a crowd that included Senate Minority Leader Tom Kean, Jr., Senator Robert Singer, Morris County Freeholder Hank Lyon, and Monmouth County Clerk Christine Hanlon. Also notably present: former Assemblywoman Mary Pat Angelini and former Assemblywoman Donna Simon.,
Angelini of Monmouth and Simon of Hunterdon both lost their assembly seats last year.
Mark DiPisa, who ran an unsuccessful campaign for the assembly last year in LD38, also showed up at the event.
"The crowd we had last night signifies a realization that there needs to be a redoubling of efforts to elect Republicans around the state," veteran GOP consultant and strategist Russell told PolitickerNJ. "Last yeat drove it all home to people."
SolutionsNJ will focus on local races.
"The party's got to be bigger than any one person," said Russell. "What we have to be is a party of ideas and a party that offers real plans for economic growth and schools funding reform."
Russell said the mood last night was New Jersey-centric.
"I think the presidential election right now features two candidates with negatives in the 50s and sometimes as high as the 70s," he said. "Hillary Clinton is not Barack Obama. Hillary Clinton is about as flawed as they can get too. But if New Jersey Republicans allow themselves to be dictated by the national electorate that's not good for us. i think either candidate can win it. I don't think any one candidate is an impediment to what we're doing here."