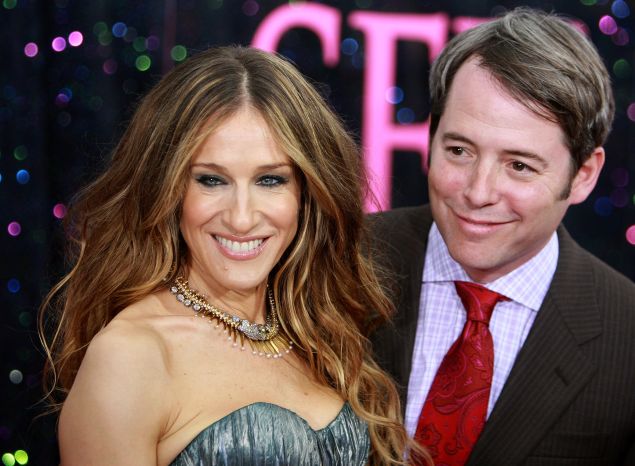 Carrie Bradshaw might have been a die-hard Upper East Sider, but her real-life counterpart is more of a downtown girl.
More specifically, a West Village townhouse lover, as Sarah Jessica Parker and Matthew Broderick's deed for their new megamansion just hit records and they were even able to shave quite a bit off the original price tag of 273-275 West 11th Street, too.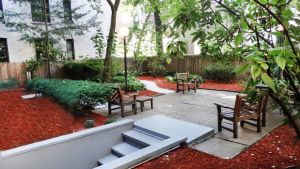 The couple paid $34.5 million—as was rumored to be the case—for the side-by-side brick townhomes, which could collectively create a massive, 13,900-square-foot mansion—that's definitely enough room for all the Manolos Carrie (and Parker) could ever dream of. The homes were reportedly first asking $44 million, so that's a $10 million discount the Sex and the City star got—perhaps there were some Carrie Bradshaw fans in the midst?
Celeb-beloved broker Dolly Lenz posted an Instagram photo approximately sixteen weeks ago announcing the pair were buying the homes and would be fully combining and renovating them–seriously, imagine the closets Mr. Big could build for Carrie here.
But back to real life: Their new, potentially 50-foot-wide home, which they purchased through the Sodermalm Trust, is twice the size of the 25-foot-wide Greenwich Village townhouse at 20 East 10th Street the pair took a loss on when they sold it for $18.25 million last July—they had paid $18.995 million for it in 2011, and despite a large renovation and restoration, didn't find have luck with the sales market.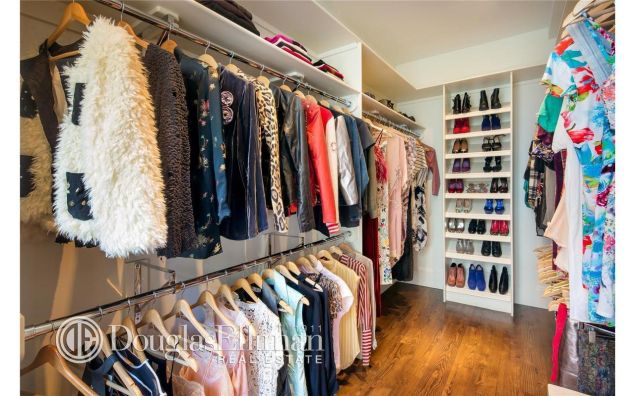 But they've moved on, to (much) bigger and hopefully better things just a few blocks away. While we're sure it must have been difficult for Parker to tear herself away from the custom closets in her previous townhouse, imagine the possibilities in this sprawling home.
The townhouses, which they purchased from the United Methodist Women, was last listed for $35 million by Eastern Consolidated brokers Chad Ian Sinsheimer, Steven Zimmerman, Tripp Lyons and Wade Hazelton. The side-by-side townhouses each have five floors and staircases, and one has an elevator. There's also a 2,100-square-foot rear yard, though it does not appear that the home comes with your very own Mr. Big driving up in a chauffeured town car.
And, even though Carrie Bradshaw's fictional address was on the Upper East Side, the actual exterior of that now-infamous stoop was of the townhouse at 66 Perry Street, in, you guessed it, the West Village.