Almost a century after Albert Einstein predicted the existence of gravitational waves as part of his groundbreaking general theory of relativity, astrophysicists announced in February that they have discovered these ghostly ripples in spacetime—essentially opening a new window to the universe. Hailed as one of the most important scientific breakthroughs in modern history, this new way of viewing the most distant and extreme cosmic events has given scientists another glimpse with the detection of a second series of gravitational waves.
The first detection of Einstein's theorized waves occurred on September 15th 2015 and was made possible by twin Laser Interferometer Gravitational-Wave Observatories (LIGO) located in Livingston, Louisiana and Hanford, Washington. Co-founded in 1984 by the world's leading authority on Einstein's general theory of relativity, Kip Thorne, and funded by the National Science Foundation, the facilities can detect tiny distortions in spacetime by observing extremely sensitive lasers that are fired down a 2.5 mile tube. The data from the first detection revealed something startling: the collision of two black holes almost 1.3 billion years ago.
As it turns out, this was no one-off event. Announced in a paper published in Physical Review Letters, the twin LIGO Observatories—currently operated by MIT and CalTech—has detected a second series of gravitational waves on December 26, 2015 and the data extrapolated, points to another collision of dueling black holes almost 1.4 billion years ago.
How does this relate to Einstein's predictions made in 1915? Well, in simple terms, Einstein proposed that space and time were not separate entities but components of a giant interwoven material called spacetime. Sectors of this expanse of spacetime can be distorted by the presence of large celestial bodies—creating what we perceive as gravity. A violent cosmic event such as the now twice-observed collision of two black holes, distorted spacetime so much, that we are able to detect the ripples or gravitational waves over a billion years later.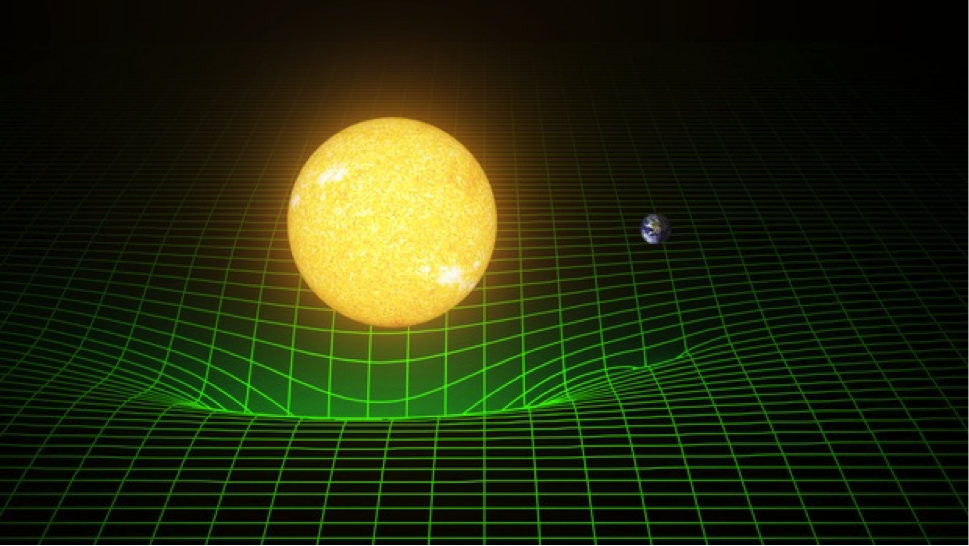 "The second discovery has truly put the 'O' for Observatory in LIGO," says the project's Deputy Director Albert Lazzarini. "With detections of two strong events in the four months of our first observing run, we can begin to make predictions about how often we might be hearing gravitational waves in the future."
At the LIGO facility in Livingston, Louisiana, a distortion was detected at 7:38 PM Pacific time on the night of December 25th and then detected by the twin facility in Hanford, Washington just 1.1 milliseconds later. The information gathered from the telltale waves lead scientists to believe that they were produced in the final moments of the violent merger of two black holes that danced around each other's orbit almost 27 times before finally colliding. The doomed black holes are thought to be 14 and 8 times the mass of our Sun and when the dust settled from the collision, a single, gargantuan black hole remained measuring about 21 times the mass of the Sun.
"This is a very important discovery," said University of Illinois astrophysicist Stuart Shapiro. "It cements the reality of the first detection and makes credible the belief that detections of this sort will be common and that we have truly opened up a new window to the Universe."
When it comes to observing the known universe, humanity's first window was optical astronomy and today it's newest, gravitational wave astronomy, will widen that window and allow humanity to explore the origins of the cosmos. "When Galileo first trained his optic telescope on the heavens and opened up modern optical astronomy, that was the first of the electromagnetic windows out of the universe: light. We use the phrase 'window' to mean certain technologies we use to look for radiation with a certain wavelength region," explained Theoretical Astrophysicist Kip Thorne to the Observer.
"In the 1940's, radio astronomy was born—looking with radio waves instead of light. In the 1960's, X-ray astronomy was born. In the 1970's, gamma-ray astronomy was born. Infrared astronomy was also born in the 1960's. Soon we had all these different windows that all looked with electromagnetic waves but with different wavelengths. The universe looks very different through a radio telescope and an x-ray telescope than it does with light. The same thing is happening with gravitational wave astronomy."
Dr. Kip Thorne believes this new window to the cosmos will be used for centuries just as optical astronomy has and that this is just the beginning of a new era of scientific discovery. "We'll have four different gravitational wave windows open within the next 20 years and each of them will see something different. We'll be probing the birth of the universe with this, the so-called 'inflationary era' of the universe," explained Thorne. "We'll be probing the birth of the fundamental forces and how they came into being. We'll watch them be born in the earliest moments of the universe using gravitational waves. We will watch black holes collide which we are now doing—but huge black holes collide. We'll  watch stars be torn apart by black holes."
Read our full interview with Dr. Kip Thorne
Robin Seemangal focuses on NASA and advocacy for space exploration. He was born and raised in Brooklyn, where he currently resides. Find him on Instagram for more space-related content: @nova_road.