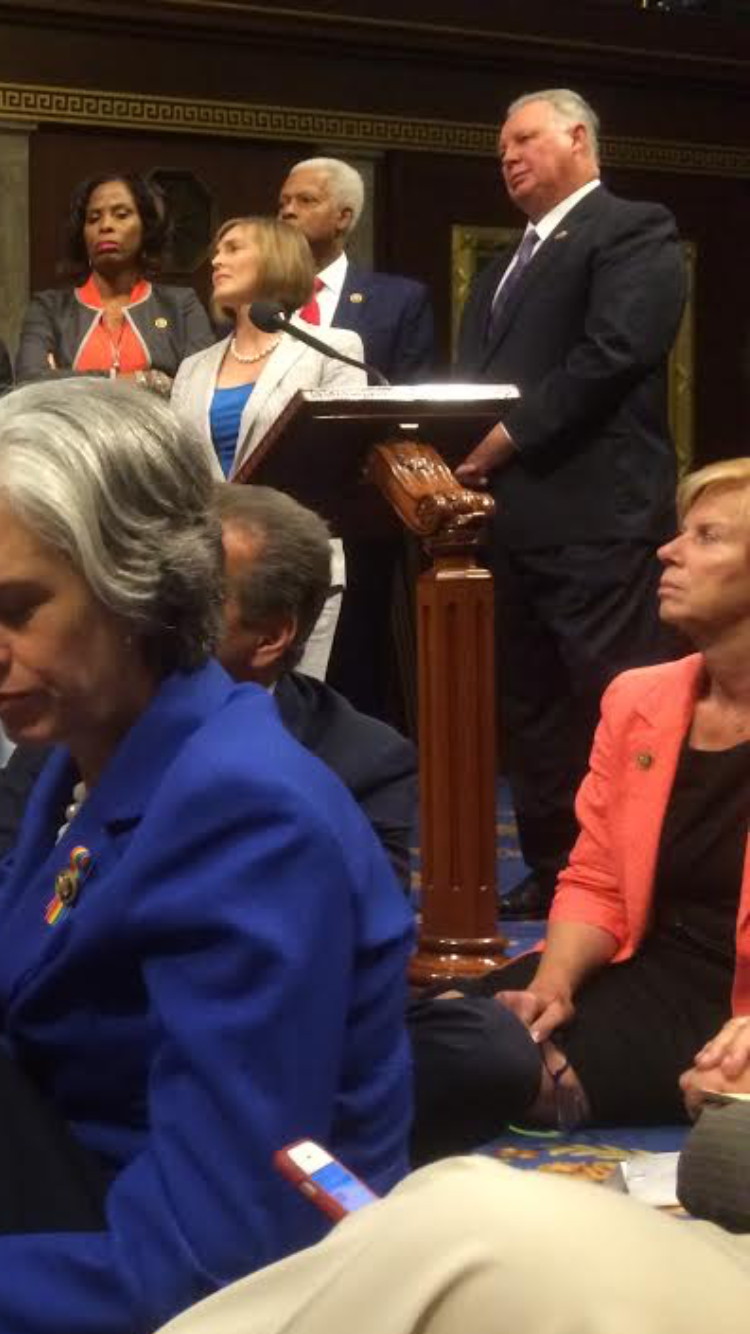 U.S. Rep. John Lewis (D-Ga.) led House Democrats earlier today in a sit-in to shut down the House chamber to demand a vote on gun control legislation.
U.S. Rep. Albio Sires (D-8) was among those who took part.
"I joined Rep. John Lewis, a veteran of the civil rights movement, on the floor of the House of Representatives today to call on the Republican leadership to allow for a vote to address the epidemic of gun violence in our country," Sires said. "I am a proud member of the Gun Violence Prevention Task Force and a cosponsor of numerous pieces of legislation to address this issue. The House can no longer ignore the will of the overwhelming majority of Americans who want Congress to enact commonsense reforms."