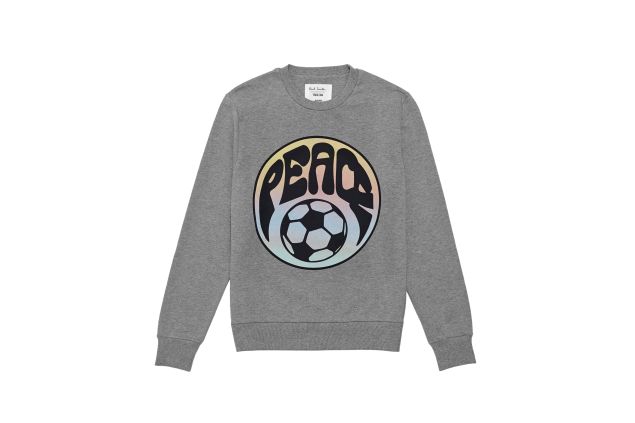 With Yoox.com's latest collection, it seems soccer and fashion finally have more in common than just Victoria and David Beckham's marriage. Yoox.com has teamed up with a set of renowned international designers to create a collection of unisex sweaters and t-shirts in honor of the 2016 Euro Cup.
"Fashion has increasingly embraced sports and the mixture of the two has generated a new trend which is evident on both the runways and the street," Luca Martines, president of Yoox, said. "For Yoox.com, this has been part of our brand DNA as a true lifestyle store for many years now."
Yoox.com, which was established in 2000 and is a part of the YOOX Net-A-Porter Group, serves as an online lifestyle store for fashion, art and design. The fashion company partnered with a group of European all-stars like Nina Ricca, J.W. Anderson and Simone Rocha to take the field and create a unisex clothing line for the #YooxSoccerCouture capsule collection.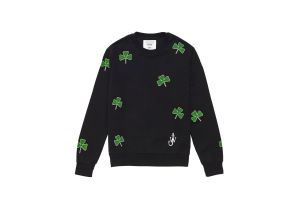 With the new collection debuting today, this year's starting lineup is sure to make waves in the football–or as we say in America–soccer competition. Asked to interpret their nationalities in a coordinating t-shirt, sweatshirt set, the collection features Europe's finest: Austria's Peter Pilotto, Belgium's Dries Van Noten, England's Paul Smith, France's Nina Ricci, Germany's Damir Doma, Ireland's Simone Rocha, Italy's Marni, Northern Ireland's J.W. Anderson, Russia's Vika Gazinskaya and Turkey's Umit Benan.
Anderson used the shamrock to represent his country, while neighbor Simone Rocha used a photograph of sporty-looking young boys to represent her native country of Ireland. With dueling nationalities, fashion house Peter Pilotto, run by run by Pilotto who is half-Austrian and half-Italian and Christopher De Vos who is half-Belgian and half-Peruvian, the fashion house played it safe by using one of their trademark vibrant print. To represent Austria, Pilotto used an intertwined pattern of "abstract tracking paths" to represent skiing routes through the Alps.
Smith channeled a 1960s vibe with his pastel rainbow peace sign tee while Dries Van Noten opted for a military-esque red and yellow shield for Belgium.
For the World Cup in Brazil in 2014, Yoox partnered with SEPP, a fashion football based magazine to offer soccer and fashion fans alike a limited collection of unisex designer t-shirts and sweaters. The 2014 collection included designs from Agatha Ruiz de la Prada, AMI, Barbara Casasola, Damir Doma, Duro Olowu, Juun.J, Ksubi, Masha Ma, MSGM and Opening Ceremony.
"… Each piece resonates with the designer's' passion for their home country. The collection itself is inspired by the Euro Cup and celebrates this moment where many countries come together…" Martines said.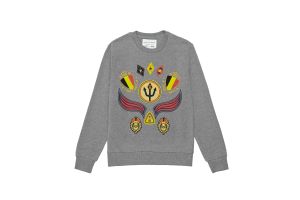 The Euro Cup is one of the globe's biggest soccer events with men's national teams from the Union of European Football Associations battling each other for title of the champion of continental Europe. Occurring only once every four years on the even year, this year's Euro Cup is scheduled to kick off today–June 10–as the cup's host, France, takes on Romania.
With eight designers and twenty four teams competing in the fashion and football arena, who will you root for?